Cîroc
TINA.org investigated Instagram influencers who promoted Diageo's Cîroc brand — collecting more than 1,700 deceptive ads across 50 different influencers, including Cîroc's chief marketing officer Sean "Diddy" Combs — in which they failed to disclose their material connection to the brand in a clear and conspicuous manner. Further, none of the influencers had age-gating features on their Instagram accounts so minors could view the inadequately disclosed alcohol ads.
(TINA.org previously investigated DJ Khaled's improperly disclosed alcohol promotions, including ads for Cîroc. To read more about that investigation, click here.)
Notified Diageo of undisclosed Cîroc ads on social media
Filed complaint with the FTC
Filed complaint with the ASA in the UK
Nearly 90% of posts in TINA.org's database were removed
2022
June 27
TINA.org sends a letter to Diageo, as well as to DJ Khaled's attorneys, notifying them of TINA.org's findings of several Instagram posts by DJ Khaled from June 2022 that repeat the same problematic issues flagged by the FTC and TINA.org years ago. TINA.org provides a copy of the letter to the FTC.
2019
January 7
Nearly 90 percent of the posts in TINA.org's database of more than 1,700 Instagram ads published by Ciroc influencers, including Combs, have been taken down. Another 180 posts have been edited, 140 of which to appropriately include #ad on the first line of the post.
The Advertising Standards Authority responds to TINA.org's complaint stating that because UK consumers were not directly targeted by the Ciroc influencers at issue, it will not be taking action as the FTC is the most appropriate body to deal with the issues highlighted in TINA.org's complaint.
2018
December 18
Within a week of being notified of TINA.org's findings, Combs removed all of the Ciroc ads on his Instagram page that TINA.org collected.
December 11
TINA.org forwards the complaint to the Advertising Standards Authority (ASA) in the United Kingdom.
December 10
TINA.org sends a complaint letter to the FTC urging it to take enforcement action against Diageo, which owns Ciroc, and ensure that all present and future social media posts by the company promoting sponsored alcohol use are not directed at minors and are clearly and conspicuously labeled as advertisements.
April 10
TINA.org replies to Diageo.
April 9
Diageo responds to TINA.org's DJ Khaled letter.
March 29
As part of its investigation into DJ Khaled, TINA.org, along with six other advocacy organizations, sends a copy of a warning letter to Diageo and others regarding DJ Khaled's deceptive and problematic marketing of Ciroc vodka (as well as Bacardi's D'Usse cognac and Sovereign Brands' Belaire sparkling wines and Bumbu rum) on his social media platforms.
TINA.org Files Complaint against Diageo Regarding Its Ciroc Influencers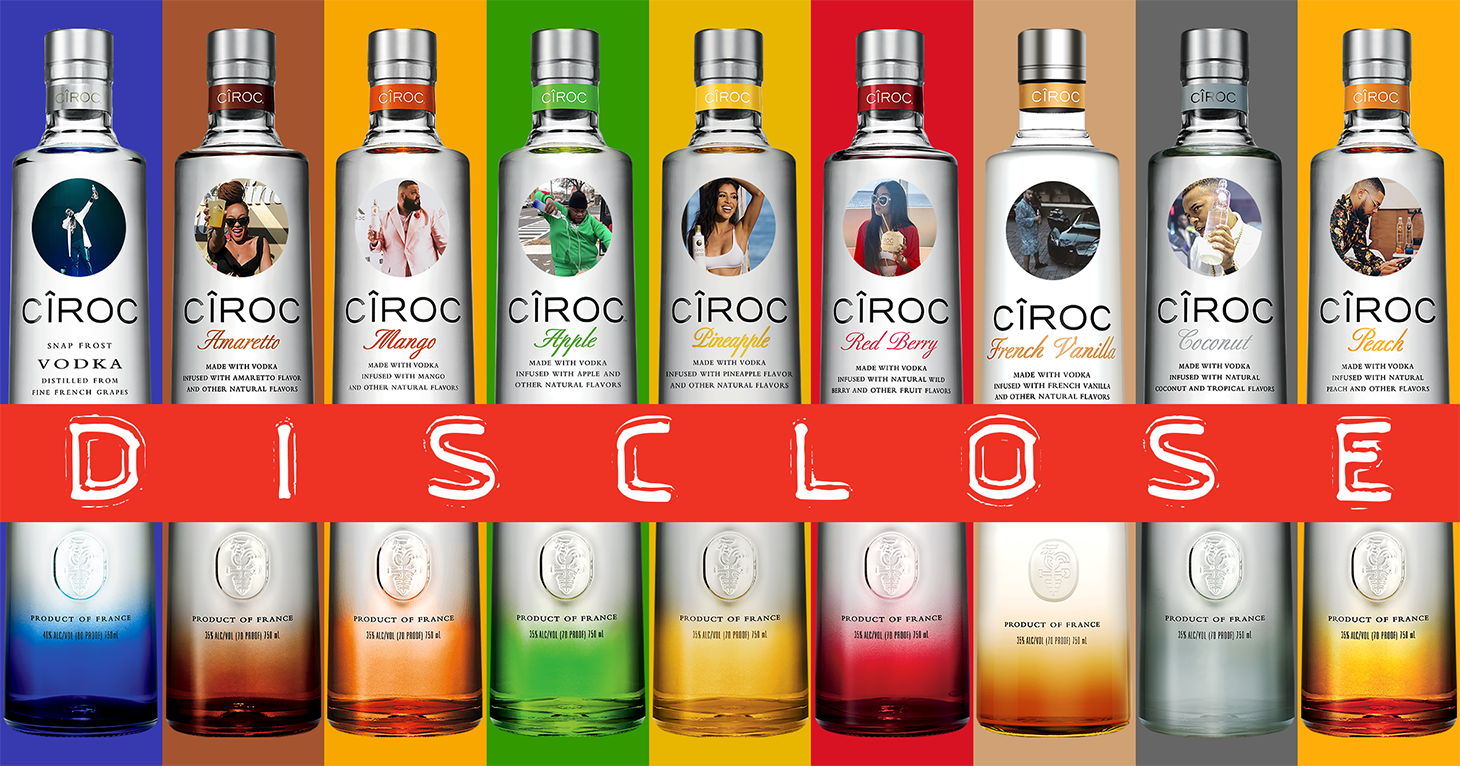 TINA.org Files Complaint against Diageo Regarding Its Ciroc Influencers
TINA.org finds more than 1,700 undisclosed alcohol ads published on Instagram by 50 Ciroc influencers.