TINA.org Files Complaint against Diageo Regarding Its Ciroc Influencers
TINA.org finds more than 1,700 undisclosed alcohol ads published on Instagram by 50 Ciroc influencers.
|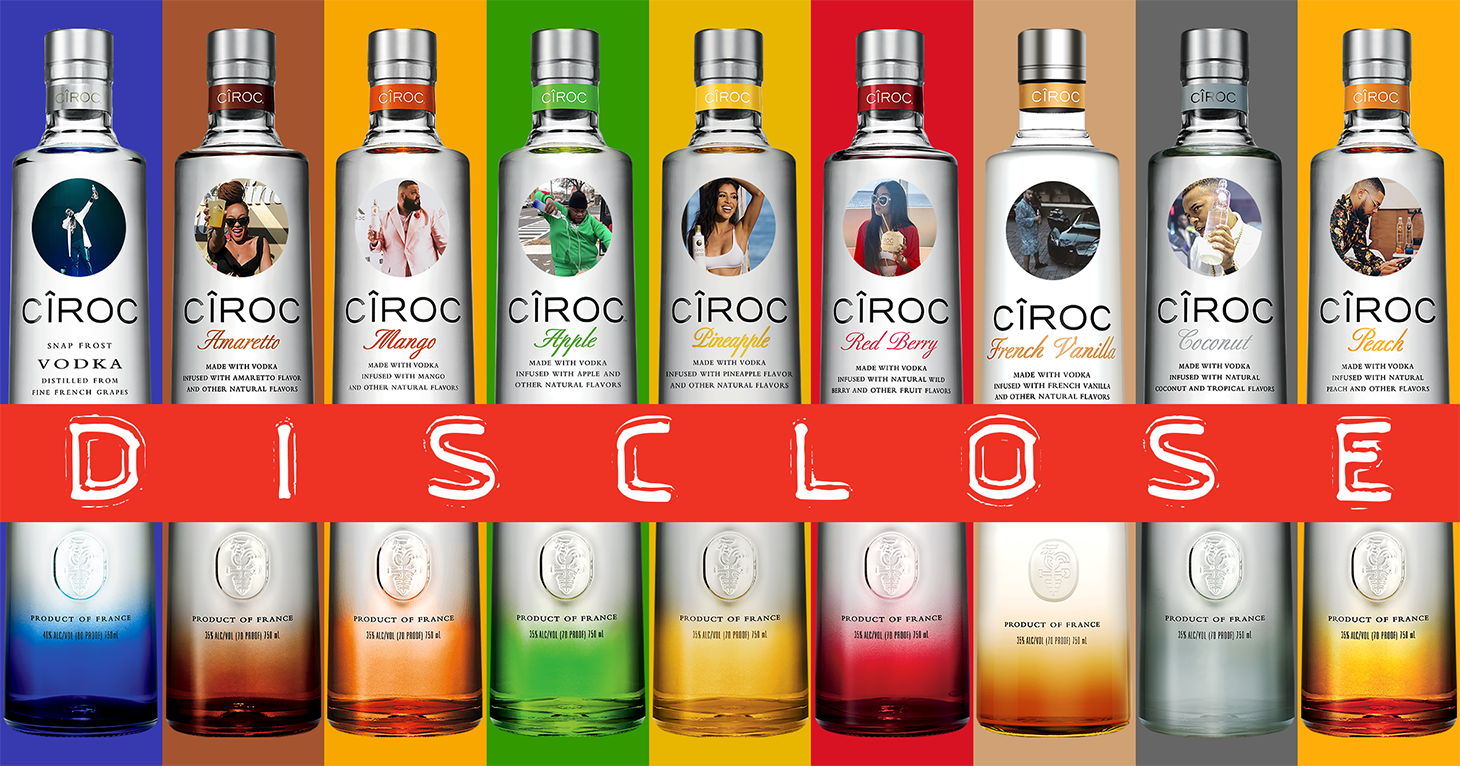 UPDATE 1/7/19: Within a week of being notified of TINA.org's findings, Diddy removed all of the Ciroc ads on his Instagram page that TINA.org collected. As of Jan. 7, nearly 90 percent of the posts in TINA.org's entire database of more than 1,700 Instagram ads published by Ciroc influencers, including Diddy, have been taken down. Meanwhile, 180 have been edited, 140 of which to appropriately include #ad on the first line of the post. Our original article follows.
The rise of Ciroc from a middling vodka brand to No. 2 in the premium vodka category in the U.S. can be tied in large part to one man: Sean "Diddy" Combs.
Before the hip-hop mogul signed a marketing deal with the Diageo-owned brand in late 2007, the British-based liquor giant was barely moving 40,000 cases of Ciroc a year, as Diddy would later recall in a 2015 interview with the Washington Post.
"They said they weren't doing much, and that it was struggling," Diddy told the paper in regard to discussions with Diageo involving Ciroc. "So I decided to take a chance on the brand. We decided if it does well, we can be 50-50 partners."
It did very well. Within about 14 months, Diddy said, "we went from selling 40,000 cases to a million cases." Under the direction of Diddy and later, his company, Combs Enterprises, sales of the vodka soared, reaching a peak in both 2014 and 2015 of 2.6 million cases sold. Sales of Ciroc have fallen a bit in recent years but still stand at 2 million cases a year. Considering that Diddy's marketing deal earns him 50 percent of the profits, it's safe to say he has no regrets.
Diddy continues to embrace a "Ciroc-and-awe" approach to branding, to borrow a term coined by Forbes. But he's come a long way since he donned a mask of the 44th president and debuted "Ciroc Obama" in a "Diddy Blog" on YouTube in 2008. Today, Diddy has an army of hip-hop artists, DJs, models, actors and actresses, reality TV stars, and other influencers helping him promote Ciroc vodka and brandy on social media – especially on Instagram. And Diageo, now one of the world's largest producers of spirits, appears willing to let the marketing antics of these individuals go unchecked on the platform.
A TINA.org investigation has amassed more than 1,700 Instagram posts from 50 different Ciroc influencers that have failed to reveal their material connection to the alcohol brand in a clear and conspicuous manner in violation of FTC law. More than a third of these posts come from Diddy, while others come from Ciroc influencers "hand-selected" by Diddy. Included in this group is "Guardians of the Galaxy" actress Mikaela Hoover, who posted the following Ciroc ad on Instagram earlier this year.
The FTC is clear in its endorsement guidelines that if someone has a material connection with a company — for example, a business or family relationship, a monetary payment, or the gift of a free product — they must disclose that connection since it could affect a consumer's opinion about the product. For space-cramped platforms such as Instagram, the guidelines state that starting a post with AD: or #ad would likely be effective. (In regard to the placement of #cirocpartner in the post above, the FTC has said that placing a disclosure so far down in the caption of an Instagram post — in this case, on the sixth line — is easy to miss and unlikely to cut it. In fact, the disclosure does not even appear when viewed on the Instagram app without clicking "more.") It is the responsibility of the marketer and the brand to advise influencers of their disclosure responsibilities and monitor their endorsements to ensure appropriate disclosures are made — a responsibility that Diageo has clearly shirked.
As a result of its findings, TINA.org has filed a deceptive marketing complaint against Diageo with the FTC, urging the agency to take action.
Diageo, a repeat offender
Diageo's failure to ensure that its social media influencers are marking paid posts as ads in accordance with FTC law isn't new. In March, TINA.org published the findings of a separate investigation into the alcohol-soaked social media accounts of DJ Khaled, a longtime friend of Diddy's. Included in those findings were what amounted to more than 200 Ciroc ads published by DJ Khaled that failed to disclose his material connection to the brand.
In response to the DJ Khaled investigation, Diageo assured TINA.org that it was "committed to complying with all laws and regulations, including the FTC's endorsement disclosure guidelines, as well as our rigorous marketing code and policies." Given this latest batch of undisclosed Ciroc ads, which is more than eight times the number of alcohol ads TINA.org compiled as part of its investigation into DJ Khaled, it is clear that Diageo was simply paying lip service to the idea of corporate responsibility. (Based on the steps DJ Khaled took to correct the deceptive alcohol marketing, TINA.org chose not to file a complaint against Diageo — or DJ Khaled — with the FTC at that time.)
Diageo has also made public statements touting its commitment to responsible drinking, including through a Drink Positive campaign aimed at "promoting moderation" and "tackling misuse." If the company truly wants to tackle misuse, it can start by clamping down on Ciroc influencers like FatBoy, who is seen in the below Instagram clip pouring Ciroc vodka down the pants of a woman he has bent over in a parking lot.
As for "promoting moderation," Ciroc influencer Roger Bonds does quite the opposite in this Instagram clip in which he instructs viewers on how to make a drink with Ciroc vodka. His recipe calls for filling a highball glass three-quarters-full of vodka and then adding a small capful of what appears to be lemon-lime soda.
(Note: Both of these Instagram posts have since been taken down.)
Diddy's watered-down disclosures
What makes dozens of Diddy's undisclosed Ciroc ads even more egregious is that they were published after he received a warning letter from the FTC in March 2017 regarding the need to disclose his relationship with a water brand he endorsed in an Instagram post. (The letter was one of more than 90 the FTC sent to Instagram influencers and brands reminding them of their responsibility to disclose.) The FTC wrote to Diddy:
We understand that you are an owner and director of AQUAhydrate. Your material connection to AQUAhydrate should be clearly and conspicuously disclosed in your endorsements. To make a disclosure both "clear" and "conspicuous," you should use unambiguous language and make the disclosure stand out.
But rather than add a clear and conspicuous disclosure to his water ad, the post appears today as it did in the FTC's letter. Moreover, less than a month after receiving the letter, Diddy flubbed disclosure on Instagram again, using the ambiguous language of "family business" in this ad for Ciroc in which he is pictured with his son:
'New, younger drinkers'
After Diddy came aboard to lead the marketing effort for Ciroc, the target market changed from "existing drinkers" to "new, younger drinkers," according to Marketing Week, a business magazine based in the U.K. This may be one reason there are so many Ciroc influencer ads on Instagram. For while Instagram may not skew as young as Snapchat — a platform on which Diageo said it had halted advertising but shortsightedly failed to include influencer marketing in that suspension — the number of teens using Instagram has increased by a significant margin in recent years. According to a recent survey, 72 percent of teens aged 13-17 use Instagram in 2018, compared to 52 percent in 2015.
Meanwhile, there is no age-gate on the accounts of these Ciroc influencers to prevent minors from seeing these undisclosed alcohol ads, as there is on Ciroc's restricted profile that requires users to be 21 years or older in accordance with Instagram's policy that alcohol ads target users of legal drinking age. Thus, minors are prevented from seeing posts like the one below on Ciroc's page but if they visit the Ciroc influencer's page, they can view the same image due to the absence of an age-gate.
It was a lack of age verification safeguards on Snapchat that led Diageo to announce in January that it had cease advertising on the platform. That, and an inquiry by the Advertising Standards Authority in the U.K. that found that Diageo did not take proper care to ensure that a Snapchat marketing campaign for Captain Morgan rum was not targeting minors.
While teens aged 13-17 make up only 7 percent of Instagram users worldwide, the 18-24 demographic (the largest) comprises 31 percent of users. Industry self-regulation bans alcohol ads from appearing where 28.4 percent or more of the audience is under 21. As a member of one of these self-regulatory groups, the Distilled Spirits Council of the United States, Diageo is well aware of these percentages when deciding where to place its ads.
Diageo has challenges and lessons to learn
TINA.org's sampling of undisclosed Ciroc ads range from present day to early 2015, which signals that Diageo has for years abdicated its legal and ethical responsibilities to ensure that its social media influencers comply with FTC law, self-regulatory standards and its own code of ethics. Moreover, the content of many of these ads directly contradicts the corporate messaging of responsibility and moderation that Diageo writes about in its annual report year after year.
"It's time that Diageo starts acting like the responsible corporate citizen it says it is," said TINA.org Executive Director Bonnie Patten. "And if it needs help learning how to comply with the law, TINA.org is confident that the FTC can teach the spirits giant the lessons it needs to learn."
In response to a request for comment for this article, a Diageo spokeswoman said in an email that the company is in the process of reviewing TINA.org's findings.
Read more about TINA.org's FTC complaint against Diageo here.
---
You Might Be Interested In
Another One: TINA.org Calls Out DJ Khaled's Undisclosed Alcohol Ads, Again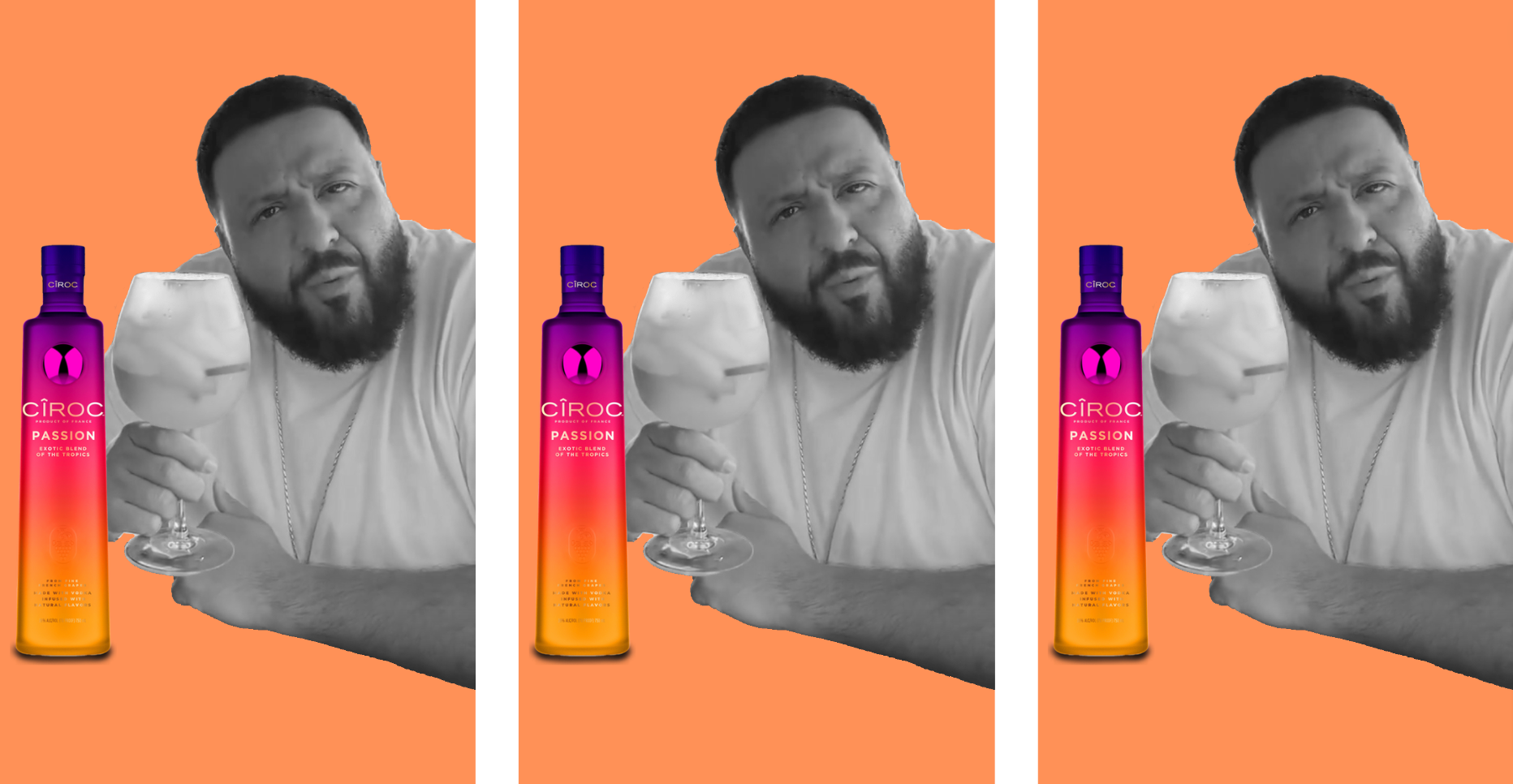 Another One: TINA.org Calls Out DJ Khaled's Undisclosed Alcohol Ads, Again
DJ Khaled is back to his old ways with his latest new drink alert.
TINA's Take: The Paid Ads Left Out of the Facebook Ad Boycott
TINA's Take: The Paid Ads Left Out of the Facebook Ad Boycott
It's disingenuous for brands to suggest they are boycotting a platform and then still run ads on that platform.
TINA.org's Social Media Influencers Actions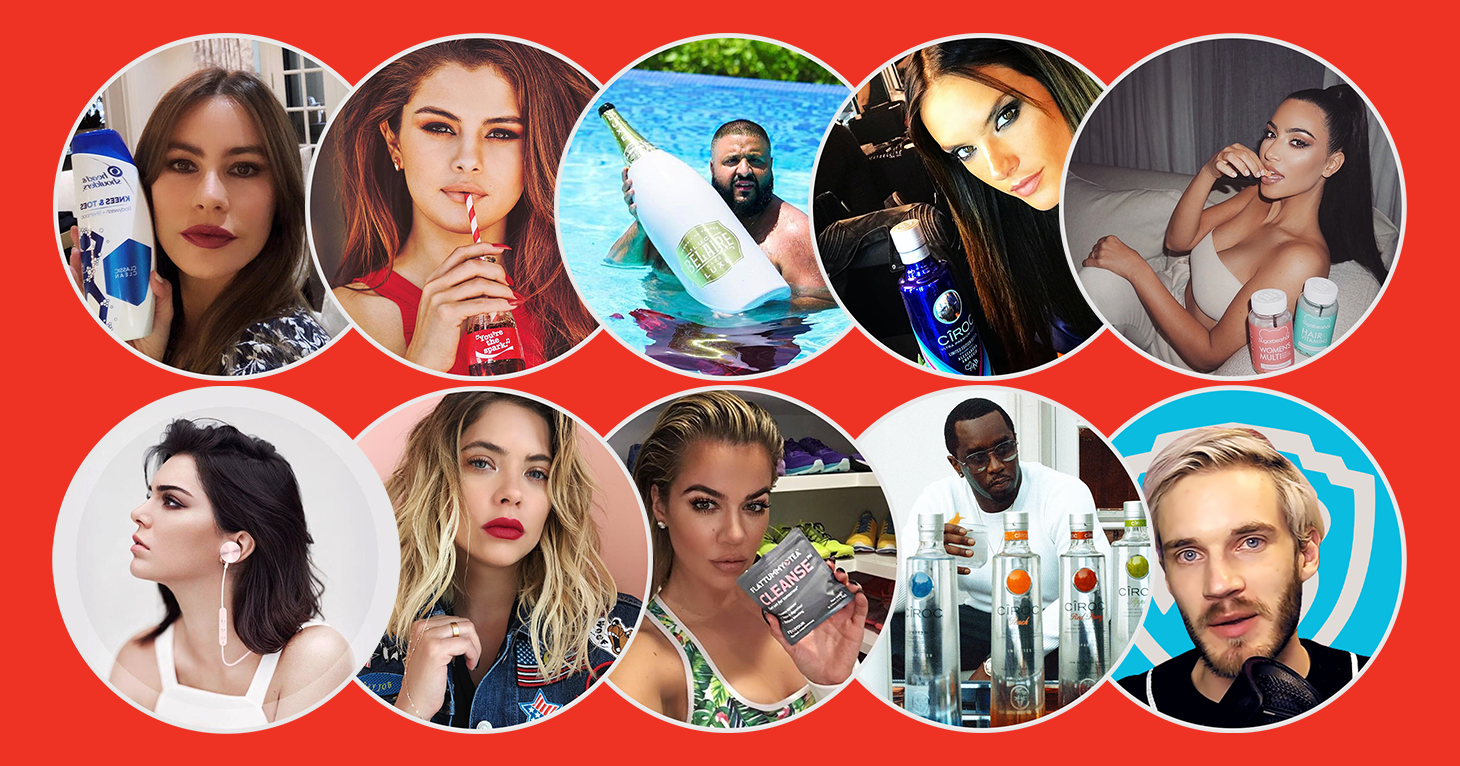 TINA.org's Social Media Influencers Actions
A review of TINA.org's work exposing deceptive marketing tactics by social media influencers.