DJ Khaled's Snapchat Sobers Up
The "King of Snapchat" scales back promotion of alcohol following TINA.org investigation.
|
One day last summer, hip-hop producer DJ Khaled found himself in possession of two of the things he has said "they" don't want him to have: a No. 1 record and breakfast. It was time, once again, to "celebrate success right." Seated at the dining room table, Khaled poured two different types of alcohol — Belaire sparkling wine and Ciroc vodka — into his bowl of Cinnamon Toast Crunch. The cereal bubbled.
"Let the celebrations begin," he declared as he sampled a spoonful of his spiked cereal creation.
The episode was captured and shared on Khaled's Snapchat, where until recently never a week went by without a post or "snap" showing Khaled "celebrating" with one of four alcohol brands: Sovereign Brands' Belaire sparkling wine and Bumbu rum, Diageo's Ciroc vodka and Bacardi's D'Usse cognac. Then, on March 29, TINA.org together with six advocacy groups — Public Citizen, Alcohol Justice, US Alcohol Policy Alliance, Campaign for a Commercial-Free Childhood, the Center for Digital Democracy and Mothers Against Drunk Driving — warned Khaled that his failure to disclose his material connections to the alcohol brands (i.e. his endorsement deals) violates FTC law and his Snapchat suddenly sobered up.
In the 10 days since receiving the warning letter, which also warned that the alcohol ads are inappropriately reaching the sizable number of minors who follow Khaled on Snapchat, Khaled has not actively promoted any alcohol brand on the platform. (This past Saturday night at rapper Rick Ross' daughter's sweet 16, a bottle of Belaire was in plain sight on Khaled's Snapchat as the tape rolled.)
Khaled's snaps regularly garner more than two million views before disappearing after 24 hours (as all snaps do), leading some to call him the "King of Snapchat."
RELATED: Exposure without disclosure: Cashing in with the Kardashians
Khaled has also come clean about his alcohol endorsement deals in more than 150 posts on Facebook and Instagram by adding #AD to the captions of posts, while deleting more than a dozen undisclosed alcohol ads on Twitter, in response to TINA.org's findings that the posts skirted FTC law. However, even with the addition of #AD, Khaled's endorsements still violate the policies of the social media platforms, not to mention self-regulatory advertising codes in the alcohol industry, both of which are designed to shield alcohol ads from minors. While Khaled has added a drink responsibly message on some posts, that doesn't solve the problem. The only solution is to delete the post, as he (eventually) did here in a previously undisclosed ad for Belaire:
For the vast majority of the 300-plus alcohol ads collected, Khaled failed to disclose his material connections to the brands. TINA.org gathered the ads from June 2017 to March 2018. The fact that Khaled had disclosed #AD in some sponsored posts on Instagram prior to receiving the warning letter shows that he knew he had a responsibility to reveal when an endorsement is not simply his opinion about a good or service.
"Khaled has done the right thing by disclosing his material connections to these alcohol brands," said TINA.org Executive Director Bonnie Patten. "Time will tell if he is truly committed to ensuring that his followers are not misled by deceptive ads on his social media accounts. As for the alcohol companies, their failure to make certain that Khaled complied with FTC law is absolutely inexcusable."
Based on the steps Khaled has taken thus far to correct the deceptive marketing, TINA.org chose not to file a complaint with the FTC at this time. TINA.org will, however, continue to monitor Khaled's social media accounts.
DJ Khaled's Appeal to the 'Young World'
With snaps that alternate between the mundane and the absurd, AdWeek has described Khaled's Snapchat as a "bite-sized reality show." It is a realness that, combined with Khaled's "us versus them" mentality and endless stream of catchphrases ("Another one," "Bless up," "Celebrate success right," and "The only way" among his greatest hits), is especially appealing to young people. In fact, Khaled says he uses Snapchat "to inspire the young world." He rhapsodizes in a snap:
The thing is that what you see on Snapchat, that's DJ Khaled. That's Khaled for real. That's Khaled. My fans are seeing me besides my records and music videos and interviews. They're seeing a more spiritual and at the same time motivational and inspirational side of me being at home. I'm letting people in my life a little more. But at the same time I'm letting them in for a reason: to inspire the young world … They love it. I see people on Twitter and social media using these messages to do better in school and pass their finals.
That Khaled has used his special connection with young people to engage and motivate middle school and high school students as the national spokesperson for the nonprofit Get Schooled does not absolve him of the responsibility to keep alcohol ads away from minors. In fact, given Khaled's influence on the "young world" and the well-documented dangers of underage drinking, it makes it all the more important.
Minors on Snapchat: A Major Problem
One does not have to look far to find evidence that Snapchat is flooded with teens. According to the research firm Statista, nearly half of all teens in the U.S. report that the social network they like the most is Snapchat. Instagram is a distant second, with about a quarter of teens saying it's their favorite. Rounding out the list is Facebook (9 percent) and Twitter (7 percent).
(DJ Khaled Snapchat Compilation by TINA.org)
A more difficult task is determining the percentage of Snapchat users that are minors. But while Snapchat has not publicly disclosed the percentage of users under 21, you can do the math to get a pretty good estimate thanks in part to an interview that a company spokesperson gave Digiday last August. The Snapchat spokesperson told the advertising publication that 22 percent of users are between the ages of 13 and 17 and 36 percent (the largest demographic) are 18 to 24. If even a quarter of the 18-to-24 age bracket is under 21, that would mean more than 30 percent of Snapchat users are under 21. And chances are, it's at least a few percentage points higher.
These percentages are significant in that industry self-regulation bans alcohol ads from appearing on platforms where 28.4 percent or more of the audience is under 21. As members of one of these self-regulatory groups, the Distilled Spirits Council of the United States (DISCUS), liquor giants Bacardi and Diageo, which distributes Ciroc, should be well aware of these percentages when deciding where to place their ads.
But if you ask Diageo, the company might tell you that it doesn't actually advertise on Snapchat. After the Advertising Standards Authority in the U.K. found that Diageo did not take proper care to ensure that a Snapchat marketing campaign for Captain Morgan rum was not targeting minors, the company announced in January that it was suspending all of its advertising on the platform:
We have now stopped all advertising on Snapchat globally whilst we assess the incremental age verification safeguards that Snapchat are implementing.
But it appears Diageo never told Khaled not to post "another one." The next month he posted this Ciroc-branded snap that showed him tuning in to watch "The Four," a singing competition series on which he serves as a judge:
In response to TINA.org's warning letter, Bacardi said that while it reached out to Khaled to request that he remove any posts featuring D'Usse cognac, the company "has never had an agreement with Mr. Khaled to promote the D'Usse brand." In response to Bacardi's letter, TINA.org pointed the company to several posts on D'Usse's and Khaled's respective Instagram accounts that indicate just the opposite is true, including this one from Khaled in which he crowns himself "the Dusse Don" (emphasis added):
That was the last TINA.org heard from Bacardi. (Evidence of Khaled's material connections to the three other alcohol brands can be found here. You can read Diageo's response here and our reply here. The smaller Sovereign Brands, which shared Khaled's Snapchat cereal stunt on Belaire's Instagram page, did not respond to the warning letter.)
Other Alcohol Brands Reluctant to Advertise on Snapchat
Despite public statements from DISCUS, the self-regulatory group, that Snapchat is an "appropriate channel for spirit companies to market their products to adults," the number of minors on the platform has led some alcohol brands to shy away from advertising on Snapchat.
"Snapchat's audience is still too young because as a responsible alcohol producer we want to make sure we market at least 75 percent above legal drinking," Hans Erik Tuijt, director of global sponsorships for Heineken, said in an interview with The Drum last year.

Some alcohol brands prefer to advertise on Instagram, which has more stringent age-gating, though for social media influencer accounts like Khaled's, there doesn't appear to be any age gate at all.
Disclosure: The Only Way

At a time when the FTC is cracking down on influencers who skirt #ad or other disclosure language in sponsored social media posts — including Khaled's celebrity friends Sean "Diddy" Combs and Jennifer Lopez — the ephemeral nature of snaps (here today, gone tomorrow) poses a unique enforcement hurdle for the agency. Enforcing FTC law on Snapchat would require the agency to monitor influencer accounts in real time to ensure that any material connection that might affect the weight or credibility that a consumer gives the endorsement is clearly and conspicuously disclosed. The FTC says that a material connection could be a business or family relationship, a monetary payment, or the gift of a free product.
And while TINA.org's investigation focused exclusively on Khaled's alcohol ads, there are dozens of other services and products that Khaled endorses without disclosing his material connection to the company and/or brand. One of these products, a cryptocurrency debit card offered by a company called Centra Tech that Khaled plugged on Instagram last September as a "Game changer," was the subject of an SEC complaint alleging fraud by the founders. For his involvement, Khaled agreed to pay back the $50,000 he received from Centra Tech, in addition to a $100,000 penalty.
Then there are the products that Khaled endorses for which he is not actually a paid endorser, making the need for appropriate disclosure paramount. In fact, Khaled seems to always be on the hunt for the next #NewDealAlert. For instance, Khaled has often praised Dove deodorant and soap on social media, but as he told host Conan O'Brien in an appearance on his late-night show in January, he doesn't have an endorsement deal with the company:
One of the non-alcohol brands with which Khaled has an endorsement deal is Weight Watchers. But even when he pitched the company's point-based meal plan on Instagram in February, he simultaneously promoted one of his alcohol sponsors (with a responsibility message no less):
Everybody know I'm on Weight Watcher … before I walk in the studio I wanna celebrate. It's alright to celebrate responsibly and I'm going to do it with the blue dot Ciroc for a lot of reasons … it's gluten free and it fits in my points system.
Another reason that had been left unsaid? No doubt his endorsement deal with the vodka brand.
TINA.org reached out to Khaled's attorney for comment on this article. Check back for updates.
UPDATES
April 20, 2018: Citing a since-removed Instagram post in TINA.org's investigation, the Motion Picture Association of America warned DJ Khaled not to use the movie rating system's "trailer tag" without its authorization. The letter was first reported by Digital Music News.
Jan. 29, 2019: Prompted by TINA.org's investigation and findings, the FTC then sent a letter to DJ Khaled in June 2018 reminding him of his legal obligations to clearly and conspicuously disclose his material connections to products that he endorses on social media, as well as his obligation to abide by the alcohol industry's codes when endorsing alcohol brands on his social media posts.
Read more about TINA.org's investigation here.
This article has been updated multiple times, most recently on 1/29/19.
---
You Might Be Interested In
Jeep x Jurassic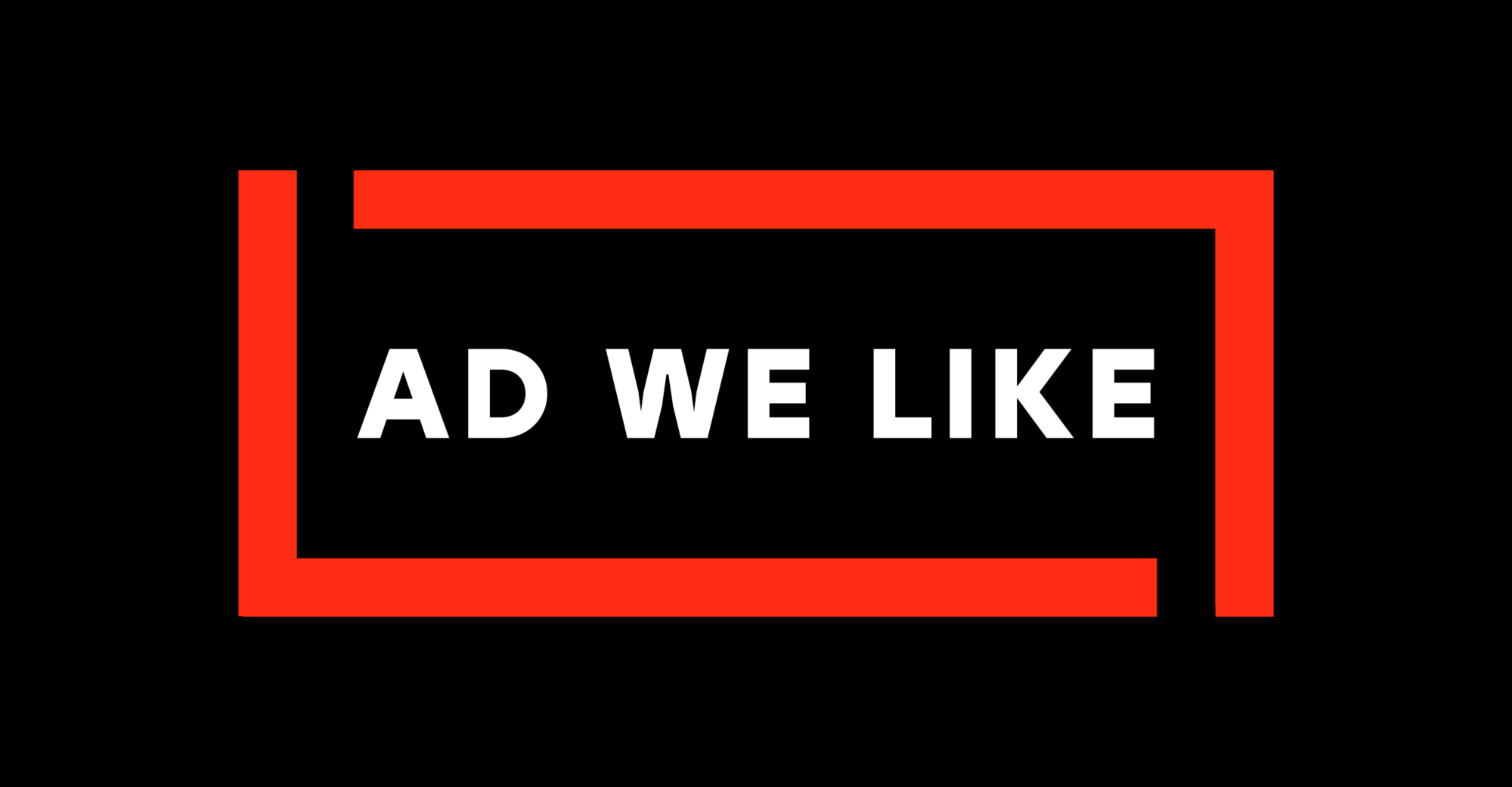 Jeep x Jurassic
A Jeep driver hatches a terrible plan(osaurus).
SKKN by Kim's Sustainability Claims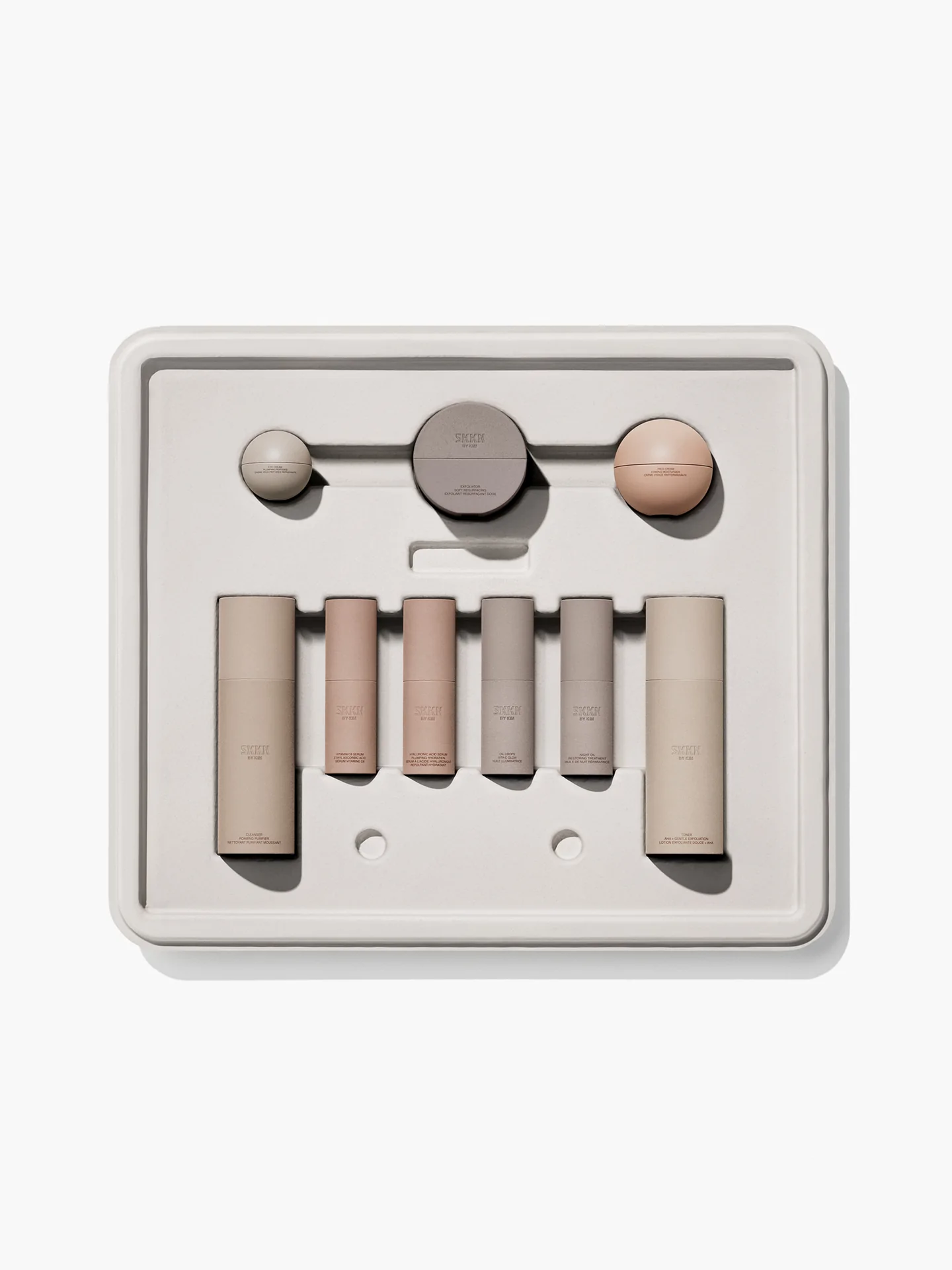 SKKN by Kim's Sustainability Claims
Consumers accuse Kim Kardashian of greenwashing.
Fungus Eliminator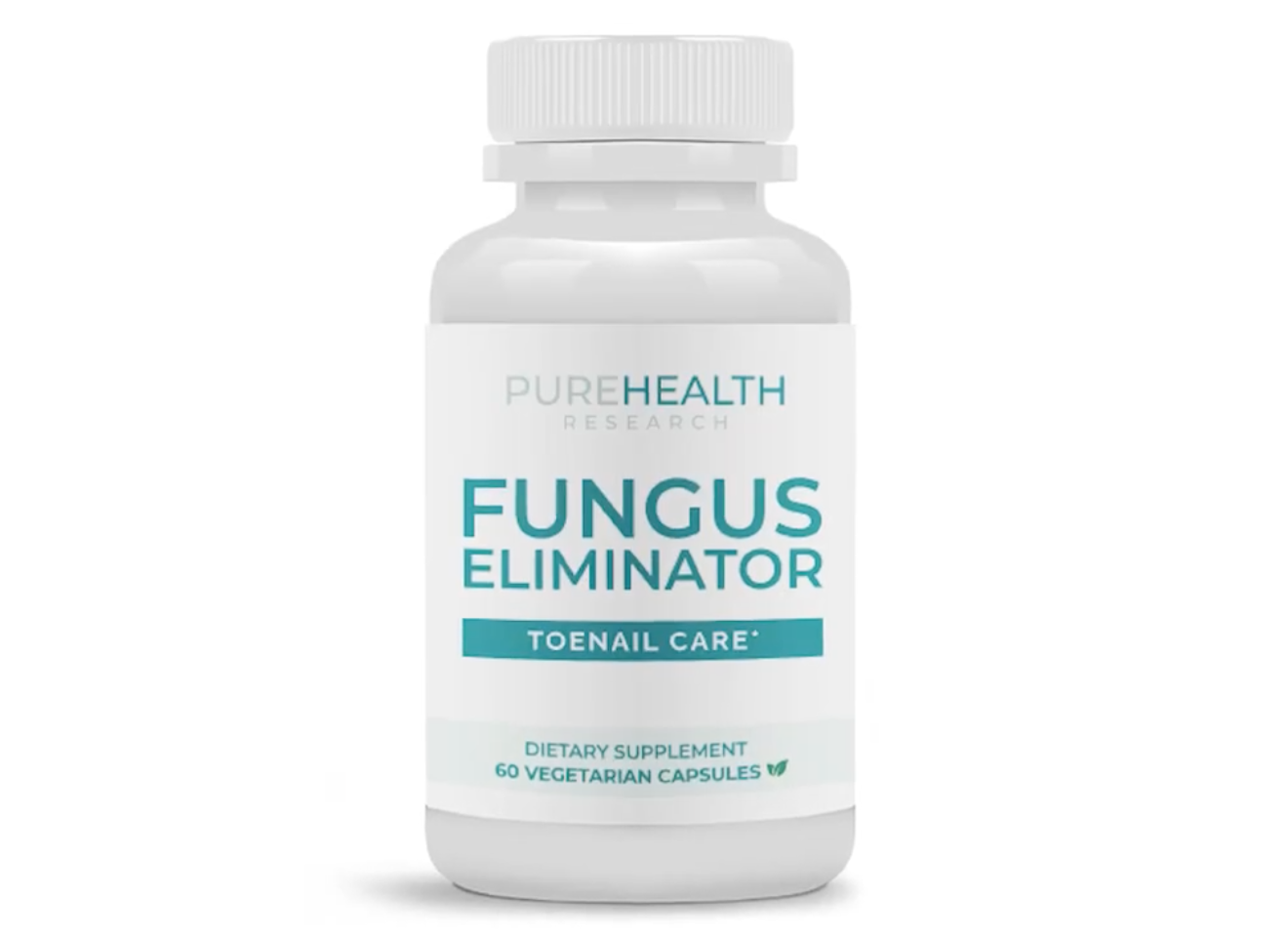 Fungus Eliminator
Forty-five million Americans are 'fighting a losing battle' against toenail fungus. Could this supplement be the solution?