Careers
We're fighting deceptive advertising through education, journalism and advocacy, and we're hiring!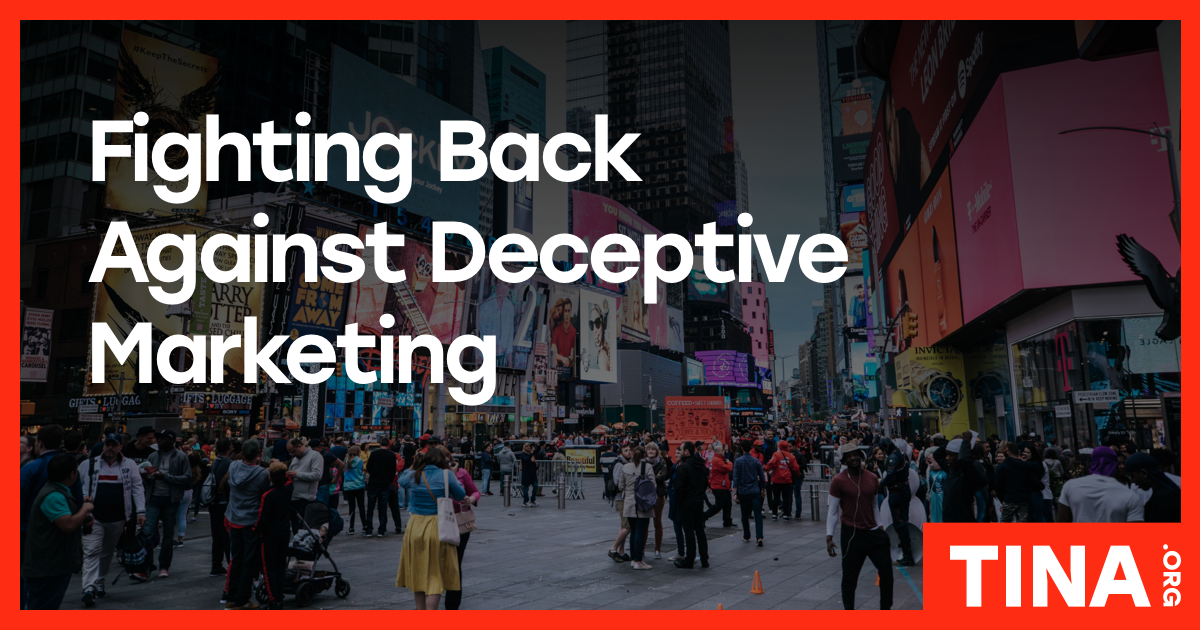 Consumer Advocacy College Intern
We are looking for someone to join our team to help us conduct research for our legal complaints. This job would be ideal for students interested in non-profit work, consumer advocacy and/or advertising law.
*Please note that this will be a hybrid or remote position.
Position
Projects involve research and administrative support for TINA.org's upcoming legal actions. In past years, interns have helped collect evidence on everything from the Kardashians' Instagram spon con to unsubstantiated cancer treatment claims.
Job Tasks include:
Conduct research on various platforms (social media, LexisNexis, etc.)
Provide administrative support as assigned
Qualifications
Strong organizational, analytical, and time management skills with attention to priority and detail
Works well independently and collaboratively with a team
Demonstrates a willingness to learn and welcomes feedback
An interest in consumer advocacy & TINA.org's mission in particular
Compensation
This is a paid internship.
Application Instructions
Please send a cover letter cover letter explaining your interest in the position as well as your experience, two references, and resume by email to [email protected]. Please note "Intern" in the subject line. No phone inquiries, please.
TINA.org is an equal opportunity employer and welcomes a diverse candidate pool.