FTC and State AGs Need to Take Their Relationship to the Next Level
TINA.org files comment concerning coordinated efforts to protect consumers.
| Bonnie Patten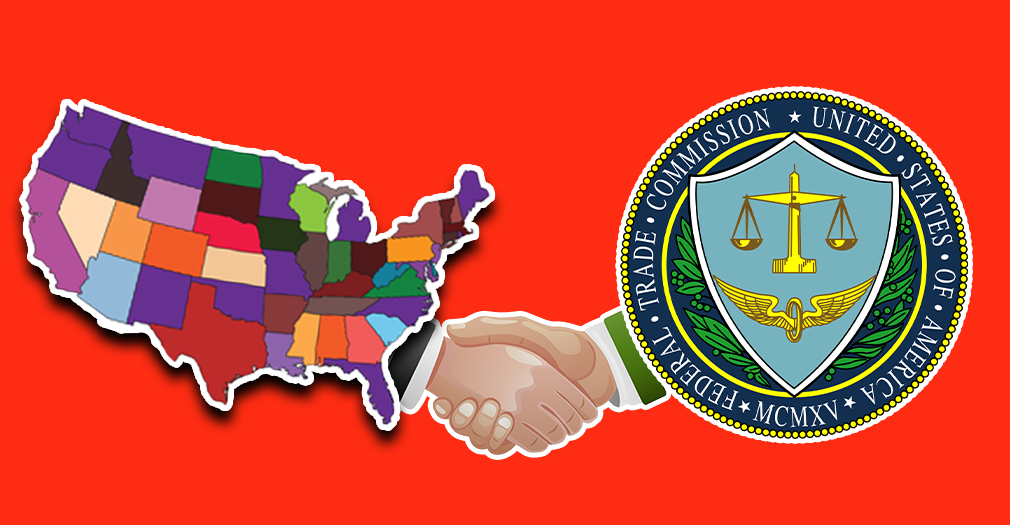 While it may not seem like a regular occurrence anymore, Congress does still pass laws – one such law is the FTC Collaboration Act of 2021, which requires the FTC to conduct a study related to the agency's efforts to promote and enforce consumer protection laws in coordination with state attorneys general. As part of that study, the FTC was required to seek public comment. And although we here at TINA.org are suffering from major comment fatigue having already filed nine comments with three different federal agencies this year, today TINA.org filed a comment detailing, among other things, its experiences concurrently filing complaints with the FTC and state consumer protection regulators.
TINA.org firmly believes that it is imperative that the FTC partner with state consumer protection agencies to amplify and augment its ability to hold wrongdoers accountable and make victims whole. Only through coordinated efforts will the interests in fair, rational, and coherent consumer protection be met. To that end, on more than a dozen occasions, TINA.org has filed complaints concomitantly with the FTC and state agencies. The determination as to which regulatory entity TINA.org files a deceptive marketing complaint is based on a variety of factors, including perceived interest in addressing the unlawful conduct at issue(s), reach of the deceptive and/or false marketing, speed of action, expertise in the subject matter, scope of harm and available remedies, among other criteria.
The 13 cases TINA.org has filed with state consumer protection agencies and the FTC have resulted in mixed actions. These cases include:
TINA.org also brought five multilevel marketing cases jointly to the attention of the FTC and various state entities between 2013 and 2018: Resorts360, Jeunesse, Kyani, Stream and Team National, with no action taken by any consumer protection agency (though Resorts360 and Team National are no longer in business). Further, in 2015, TINA.org filed a complaint with the FTC regarding the marketing of Prevagen, a supplement aimed at people suffering from memory loss. Subsequently, in 2017, the FTC, together with the New York attorney general, filed a lawsuit against Quincy Bioscience, the maker of Prevagen, which is still pending. This is the only TINA.org complaint that has resulted in a joint FTC/state action.
Obviously TINA.org is not privy to the inner workings of the commission or any state regulatory agency, but as an outsider looking in, it appears there has been very little coordination between the FTC and state consumer protection agencies in cases that TINA.org has brought to the attention of the different regulatory entities. As a result, regulatory options have been lost and numerous disadvantages realized, including:
Heightened negative impacts of the AMG decision – for example, if Texas state regulators had simultaneously brought a case against Neora, equitable relief and penalties might have remained a possibility.
Massive inefficiencies – for example, had the FTC participated in the state of California's action against Savage X Fenty, which was (and is) violating ROSCA in ways the FTC pursues on a regular basis, it is possible consumers nationwide, not just those in California, may have been able to receive compensation.
Inequitable distributions of monetary relief to consumers – for example, Adore Me has settled four separate and wholly independent lawsuits over a five-year period resulting in different amounts of restitution and other monetary relief that have affect harmed consumers differently depending on the timing of the specific settlement and consumers' geographic location.
Lost opportunities – for example, the FTC missed its shot at censoring Vapex after Utah took independent action and the company went out of business.
TINA.org's experience investigating deceptive marketing campaigns that result in bifurcated federal and state enforcement actions highlights the serious drawbacks of the agencies working independently as opposed to synergistically. As such, TINA.org supports the commission's efforts to improve collaboration with state regulators to better protect consumers, as well as prevent and penalize fraudulent business practices.
To read TINA.org's comment, click here.
---
You Might Be Interested In
Truth in Advertising 2.0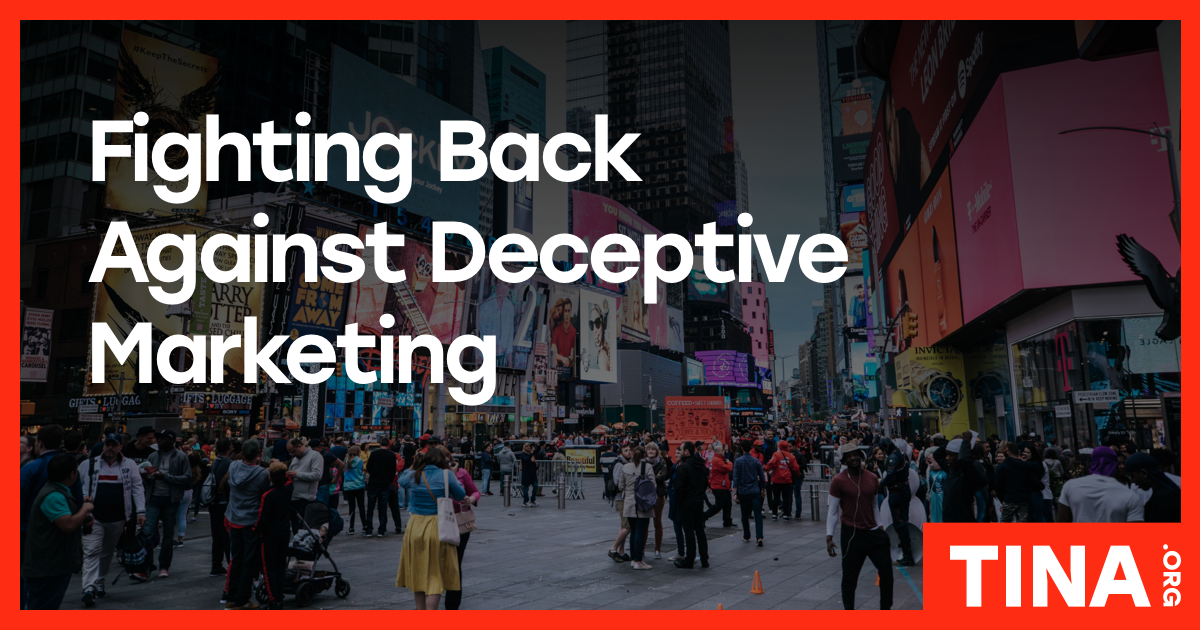 Truth in Advertising 2.0
A paradigm shift for TINA.org.
It's Now Legal for Scammers to Keep Your Money
It's Now Legal for Scammers to Keep Your Money
Tell your member of Congress to #MakeScammersPay
Comment at FDA Public Meeting on Dietary Supplements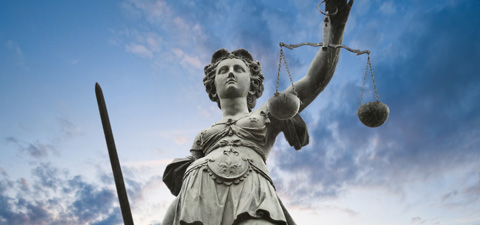 Comment at FDA Public Meeting on Dietary Supplements
Comment made by TINA.org executive director, Bonnie Patten at the FDA's public meeting on Responsible Innovation in Dietary Supplements held on May 16, 2019. Thank you for the opportunity to…