Unfair Herbalife Settlement Leaves Distributors Out in Cold
Objections filed to settlement that gives most distributors $20 or less, while lawyers get $5.25 million and the company continues business as usual.
|
Herbalife, a nutrition and weight loss supplement company that is under investigation by federal regulators and in the midst of a Wall Street battle for survival amid accusations of being a pyramid scheme, is quietly trying to put to rest a class-action lawsuit alleging similar fraudulent business practices and deceptive advertising. The proposed settlement will allow Herbalife to continue business as usual while giving a majority of distributors in the class who lost money – some thousands of dollars — a mere $20 (at most).
In exchange for this paltry monetary relief, the settlement affecting as many as 1.3 million Herbalife distributors will essentially ban them forever from any further similar litigation against the company. Meanwhile, the attorneys who brought the suit get to pocket $5.25 million.
To TINA.org, this sounds like a raw deal for distributors in the class who already got a raw deal when they were lured by Herbalife's promises of "financial freedom" only to lose money in the company's illegal scheme in which they were destined to fail.  On May 14, however, a federal court judge approved the settlement despite an objection filed by TINA.org, more than a dozen distributors and other consumer groups.
"The only winners here are Herbalife and the attorneys," said Bonnie Patten, executive director of TINA.org. "More than one million distributors will be bound by an agreement that gives the majority of them less than $20 while allowing Herbalife to blissfully carry on with its deceptive marketing scheme."
Broken promises
The class-action lawsuit originally filed in April 2013 recounts in detail the inflated earnings promises and the high-pressure tactics Herbalife uses to get new recruits to purchase packages of products each month in order to qualify to earn "millions." These tactics include testimonials from distributors that emphasize extraordinary and atypical financial earnings, and sales pitches that lure recruits with promises that they can obtain bigger homes and luxury cars and even quit their jobs.
But in reality, at least 88 percent of distributors earned nothing from Herbalife in 2013, according to its average gross compensation statement. In fact, a majority of recruits lose money trying to build their business lines through nutrition clubs and other efforts and drop out within one year of joining the company. Very few, if any, make any actual retail sales and are instead stuck having to self- consume the overstock of supplements they had to purchase to qualify for bonuses, according to the lawsuit.
Losses not fairly compensated
Yet, the settlement would give a majority of distributors in the class who purchased up to $3,745 worth of products from Herbalife between 2009-2014 just $20 or less. The settlement breaks the distributors in the class into two groups: Those who purchased $750 or more worth of products in at least one year are eligible to receive all of their estimated total losses from the sale of qualifying products or 75 percent (under a motion filed in April by the plaintiffs and accepted by Herbalife that increased it from 50 percent) of the price they paid for them, whichever is less. The rest – possibly up to 975,000 distributors, according to the parties' estimates — are in the flat $20 award category and have to divvy up just $3 million allocated to them out of the $17.5 million settlement, which means they could receive as little as $3.08, depending on how many make a claim.
In addition, a nonprofit group, the Consumer Federation of America, gets any leftovers from the money allocated to distributors. TINA.org has written to CFA Executive Director Stephen Brobeck alerting him to the flaws of the settlement and requesting his organization reject the money.
Business as usual
The settlement also does not require any substantial changes to Herbalife's business structure, which dooms most recruits to failure while just a few members at the top reap financial rewards.
According to the lawsuit and vocal critics of the company, including Pershing Square hedge fund manager and activist investor Bill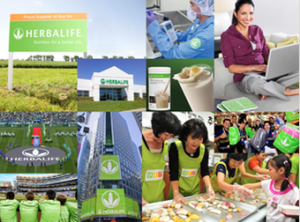 Ackman, who labeled Herbalife a pyramid scheme and made a $1 billion bet against it, the company's compensation plan rewards the recruitment of new participants over product sales by paying recruitment rewards to distributors regardless of whether they actually sold any products. The company's complex pricing system also effectively leads to inventory loading by pushing distributors to buy more products than they can feasibly consume in order to have the potential to earn any real compensation. The settlement does nothing to address these issues.
"While discouraging recruits from incurring debt, paying shipping for returned merchandise, prohibiting lead generation, prohibiting membership based on product purchases and requiring experience and training for nutrition club members may represent reasonable requirements, they too fail to directly address the endless chain pyramid scheme problem," said William Keep, dean of the business school at The College of New Jersey and a pyramid scheme expert who provided an affidavit in support of TINA.org's brief regarding the settlement's flaws. "A pyramid scheme rewards participants primarily for recruiting others who join to earn rewards primarily for recruiting others in an unending chain rather than for building a retail customer base. The proposed settlement fails to address this aspect of Herbalife's business structure."
Growing list of objectors
TINA.org is not the only group objecting to the settlement. The National Consumers League has also filed a motion to oppose the settlement. In addition, more than a dozen Herbalife distributors — some of who lost thousands of dollars — have also filed an objection. Douglas Brooks, a Massachusetts-based attorney who is representing the distributors and who has also pursued two other class-action lawsuits against Herbalife, said the company, which is under investigation by the FTC and SEC and is also facing a Department of Justice probe, would benefit greatly from the terms of the pending settlement.
He argues in his brief that the $17 million total proposed settlement is woefully inadequate to compensate distributors and he estimated damages at between $700 million to $1.12 billion.
"The only reason Herbalife is doing this is to create a template for dealing with the FTC. If the FTC were not investigating, they would not be settling,'' he said.
He also contends that the notice to distributors about eligibility for claims was inadequate in that it failed to include an outreach program to members of the Latino community that Herbalife targeted, the time frame to submit claims was too short and and the claims notice and form was confusing. As of mid-April, a total of only 7,238 Herbalife distributors had filed claims.
Brooks has filed a motion requesting the court reconsider its approval of the settlement but it was denied.
Distributors describe losses
Several distributors objecting to the settlement described in court filings that instead of reaping lucrative incomes, they incurred devastating losses.
Read one Connecticut man's account of his experience with Herbalife here.
One distributor, Susana Perez, of Illinois, said she lost $100,000 running a nutrition club and purchasing Herbalife products each month. Another, Miguel Calderon, also of Illinois, said he was hoping to supplement his retirement income by becoming a distributor but ended up losing $22,000.
"I worked at my Herbalife business on a daily basis, but I never had enough customers to cover the amount of inventory that Herbalife requires distributors to buy in order to maintain their level in the organization," Calderon said in court papers.
Others said they wiped out their savings accounts and strained family relationships.
Maria Cutzal, an Illinois resident, said she lost more than $100,000 in family savings as a distributor of Herbalife:
I started working for free for a Herbalife distributor … I then invested all of my family savings into a business I was told would make me a millionaire. I worked day and night to make this business a success but I was told I had to recruit others in order to make big checks like the distributor who recruited me. I worked so hard I even sacrificed attending to my family to make the business work, but it is a pyramid scheme so I could never make it succeed unless I would recruit and deceive other people. You can never make enough by just selling the product yourself. I lost all my family savings and nearly lost my husband because of the deceptive practices of Herbalife.
TINA.org reached out to Herbalife seeking comment on the settlement and objections but the company has not responded. In company statements, Herbalife has maintained confidence in its business model.
Investigations continue
The SEC and the FTC opened an investigation into Herbalife following Ackman's push for government scrutiny. Several minority and immigrant groups who are concerned that the company targets Hispanics also requested the FTC investigate the company, as did some members of Congress. Herbalife stocks dropped more than 50 percent in 2014. The Los Angeles-based company founded in 1980 earned $308 million in profit on $5 billion in sales. In February it announced that profits in its fourth quarter were down 16 percent, blaming weakened foreign currencies for the decline. Federal law enforcement officials, according to a report in The Wall Street Journal are also probing whether some people Ackman hired made false statements about Herbalife in an effort to lower stocks and spur action against the company.
For more about TINA.org's efforts on Herbalife and the company and court's response, click here.
This story was updated several times, most recently on 8/19/15.
---
You Might Be Interested In
The Goop-ification of wellness is on the way out (you can thank Gen Z)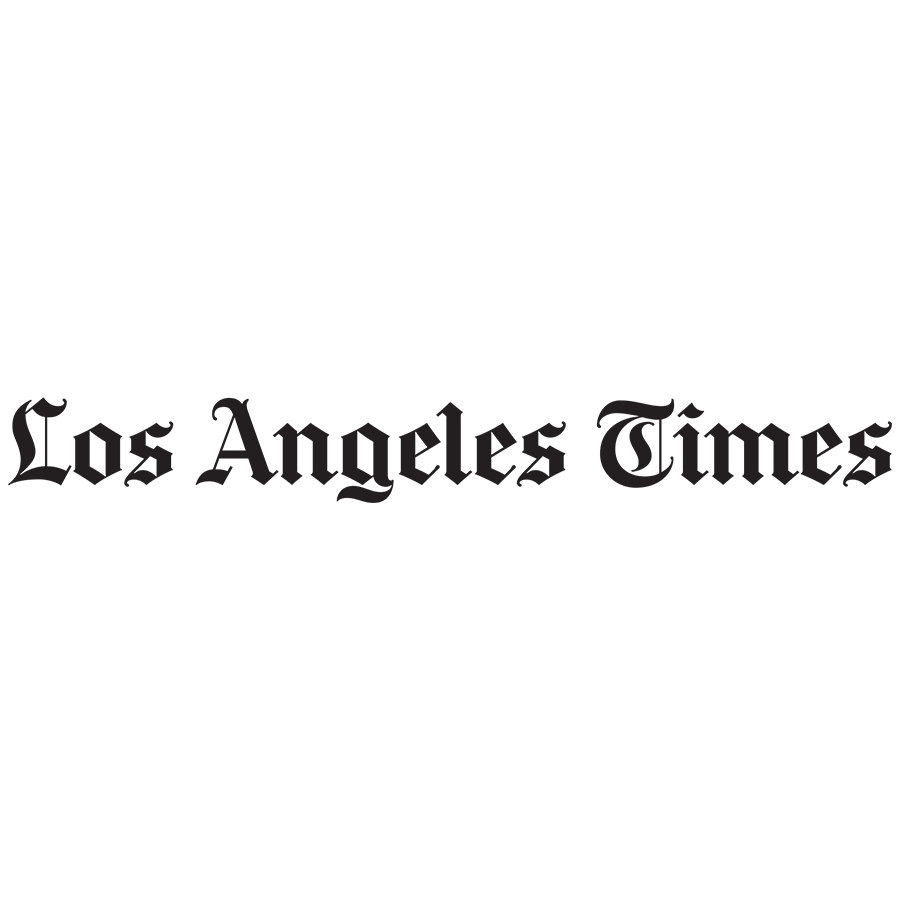 The Goop-ification of wellness is on the way out (you can thank Gen Z)
Rina Raphael, Los Angeles Times
Gamer Advantage's Blue-Light Glasses
Gamer Advantage's Blue-Light Glasses
Are these gaming glasses really 'clinically proven' to improve sleep?
TINA.org Notifies Celebrities Promoting NFTs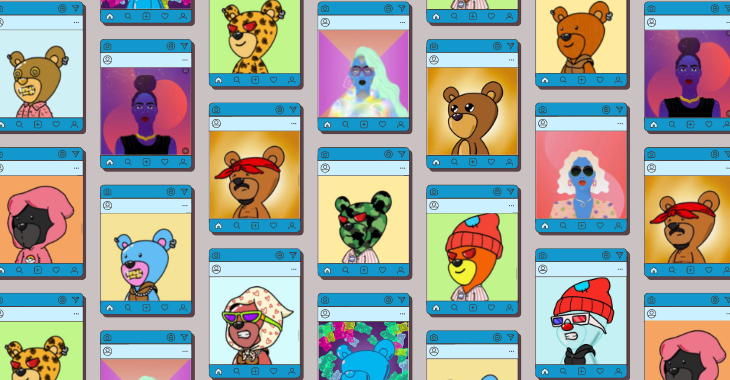 TINA.org Notifies Celebrities Promoting NFTs
MADISON, CONN. August 9, 2022 — An increasing number of celebrities are jumping on the NFT bandwagon, showcasing their digital assets on social media for the world to see. But are…