Fourth Jeunesse Pyramid Scheme Lawsuit Filed
New lawsuit calls Jeunesse a pyramid scheme while taking aim at product line.
|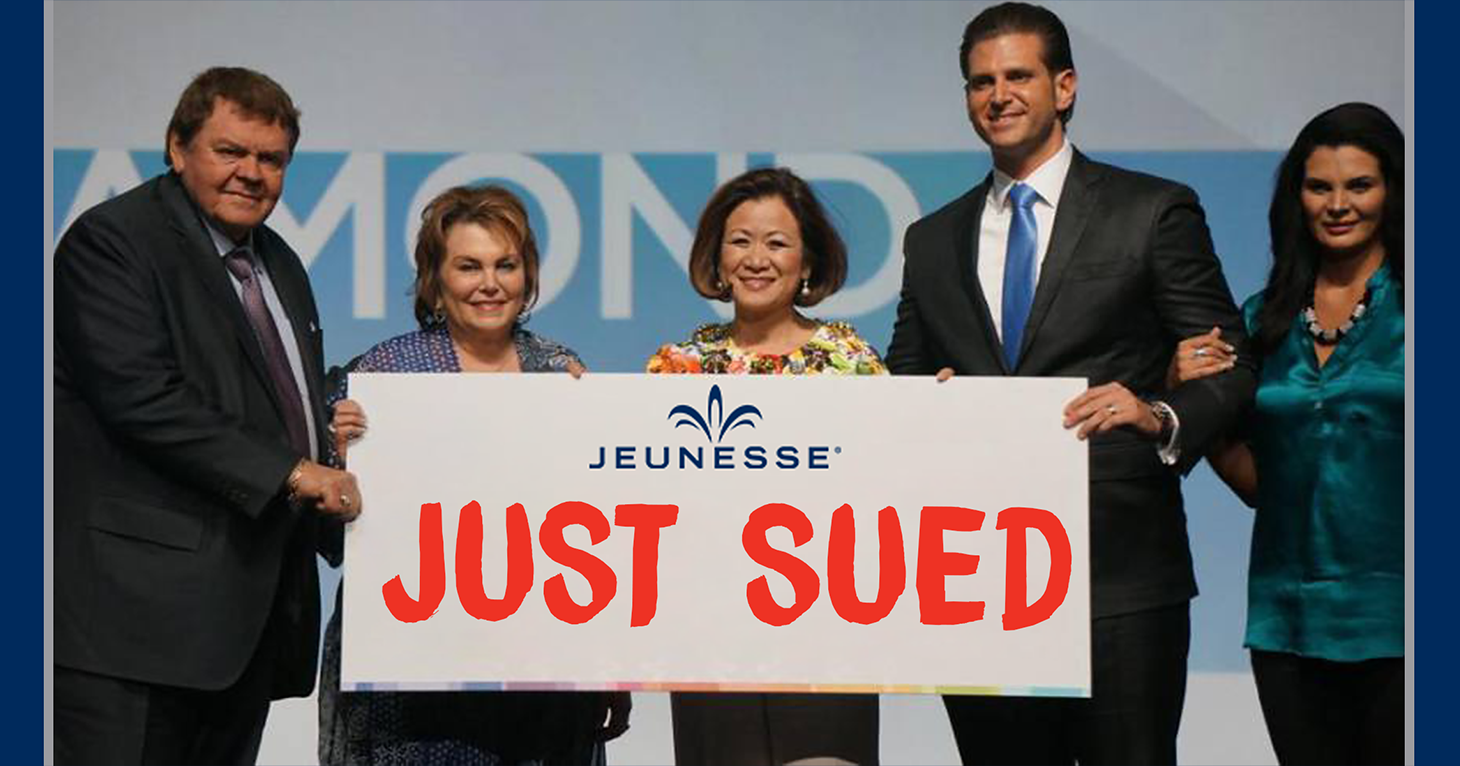 UPDATE 1/31/23: Jeunesse Global has been acquired by LaCore Enterprises, LLC, which has appointed a new CEO, Jason Borné, and a new COO, Demont Rainge. Our original post follows.
Another year, another pyramid scheme class-action lawsuit filed against Jeunesse Global, a Florida-based skin care and supplement Multilevel Marketing – a way of distributing products or services in which the distributors earn income from their own retail sales and from retail sales made by their direct and indirect recruits. company. Since 2016, Jeunesse has faced four separate class actions alleging that it is a pyramid scheme. The latest action was filed this month in California federal court by Blake Lindemann, an attorney who has sued multiple MLM businesses making similar pyramid scheme allegations.
The 30-page complaint, which, in addition to naming the company, also names top Jeunesse distributor Kim Hui and 10 unknown Diamond Director co-conspirators, claims that "Jeunesse admitted through its top-earning distributorships, that its method of operation constitutes a pyramid scheme," and "[i]ts distributors also make unrealistic financial promises, such as being able to make millions of dollars per year." The lawsuit further alleges that "Jeunesse uniformly misclassifies all of its representatives as independent contractors when they are, in fact, employees."
The complaint goes on to state that (emphasis in original):
In addition to the "public" compensation plan . . ., Jeunesse has a private compensation plan involving secret, undisclosed backroom deals offered to those believed to be "quality" recruits, typically top earners in other network marketing companies with established downline (the "Off-Book Plan"). Both compensation plans further Jeunesse's operation of an illegal pyramid scheme because both plans revolve around recruitment. A distributor's compensation is derived from successfully recruiting new distributors (not product sales to ultimate end users), or as in the case of the undisclosed, Secret Compensation Plan, luring and importing entire downlines or "teams" from other network marketing companies.
Interestingly, top Nerium International distributors (Tammy and Mark Smith) are currently locked in an all-out litigation battle after leaving Nerium for Jeunesse. According to Nerium's lawsuit:
This lawsuit arises out of the efforts of Nerium's highest-ranking salespeople, the Smiths, to raid Nerium's salesforce for a competitor [that would be Jeunesse] . . . . Greed and ego have led Mark Smith to plot a raid of Nerium's sales force, in direct violation of the Smiths' non-solicitation agreements with Nerium, . . .. Defendants have solicited Nerium's salespeople not only through aggressive recruiting efforts but also by spreading falsehoods about Nerium, . . ..
The Jeunesse lawsuit also takes aim at its product line claiming that:
Further evidencing the pyramid scheme, the "products" Jeunesse offers are a complete scam and do not provide any of the benefits as represented. Specifically, all four of the doctors on the board of Jeunesse claim that some Jeunesse products can literally manipulate human genes and cells, even going so far as to say that Jeunesse products can actually slow the aging process and cure cancer.
The four-count complaint was brought by a California resident who became a Jeunesse distributor in 2015 and claims to have lost approximately $10,000. It seeks to hold defendants liable for operating a pyramid scheme, unfair and deceptive practices, false advertising, and labor code violations.
In 2015, TINA.org filed a complaint letter with the Federal Trade Commission and Florida Attorney General urging them to take action against Jeunesse after an investigation revealed the use of deceptive income claims — both by Jeunesse and its distributors — regarding the financial gains consumers could achieve, and the use of unsubstantiated health claims about Jeunesse products by distributors, such as being able to cure cancer and other serious illnesses. TINA.org's investigation and complaint are referenced in the current lawsuit.
TINA.org has seen an uptick in federal complaints alleging that an MLM is a pyramid scheme since 2017, with this case being one of many lawsuits that TINA.org is tracking. 
For more on TINA.org's coverage of Jeunesse, click here.
---
You Might Be Interested In
A Growing List of Coronavirus Scams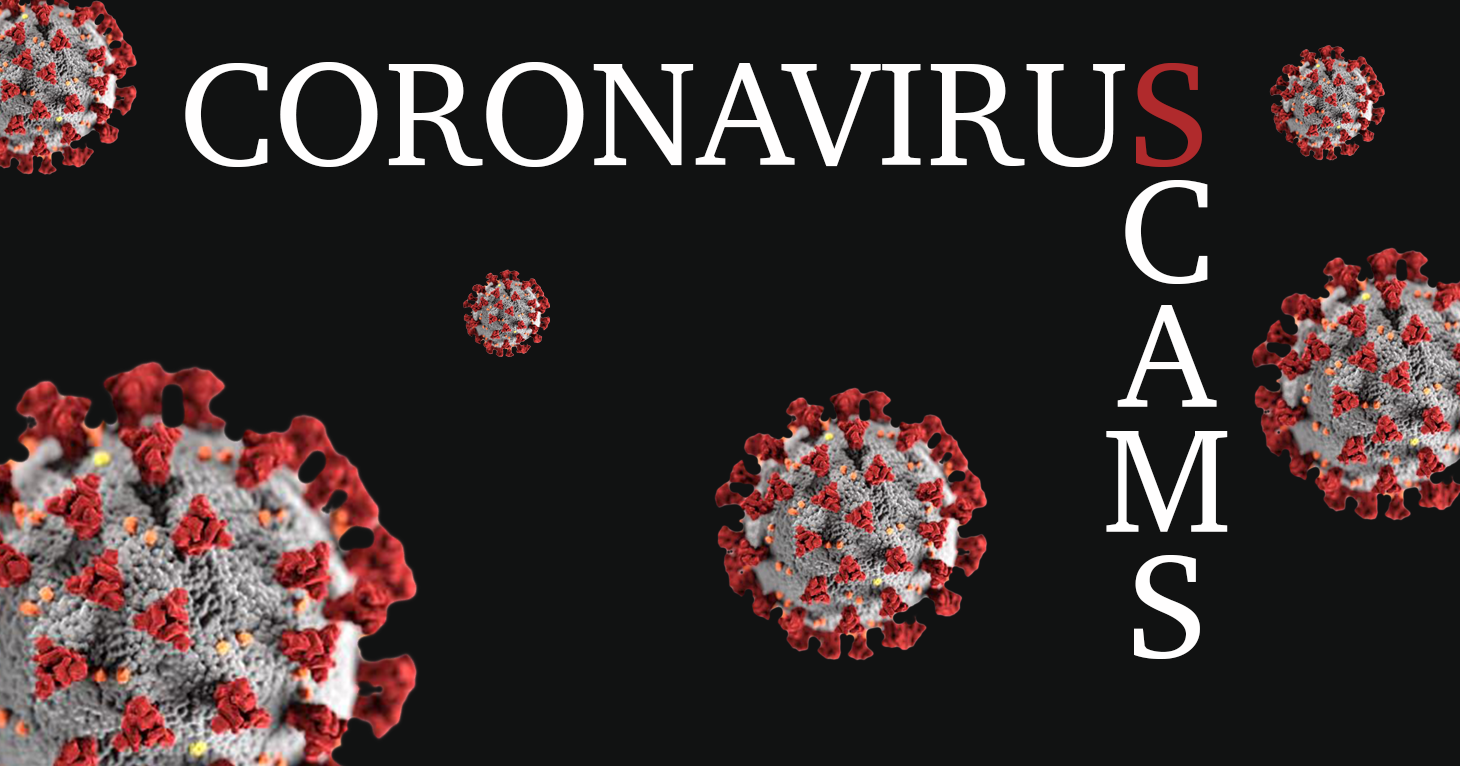 A Growing List of Coronavirus Scams
A master list of known and alleged scams.
5 Ad Trends to Be Wary of in 2020
5 Ad Trends to Be Wary of in 2020
CGI influencers are here.
TINA.org Objects to Jeunesse Settlement that Snubs Consumers
TINA.org Objects to Jeunesse Settlement that Snubs Consumers
TINA.org breaks down unfair and inadequate MLM settlement by the numbers.