Touted but Toothless: The Problem with Some Tech Platforms' Policies
Prohibited content slips through the cracks.
|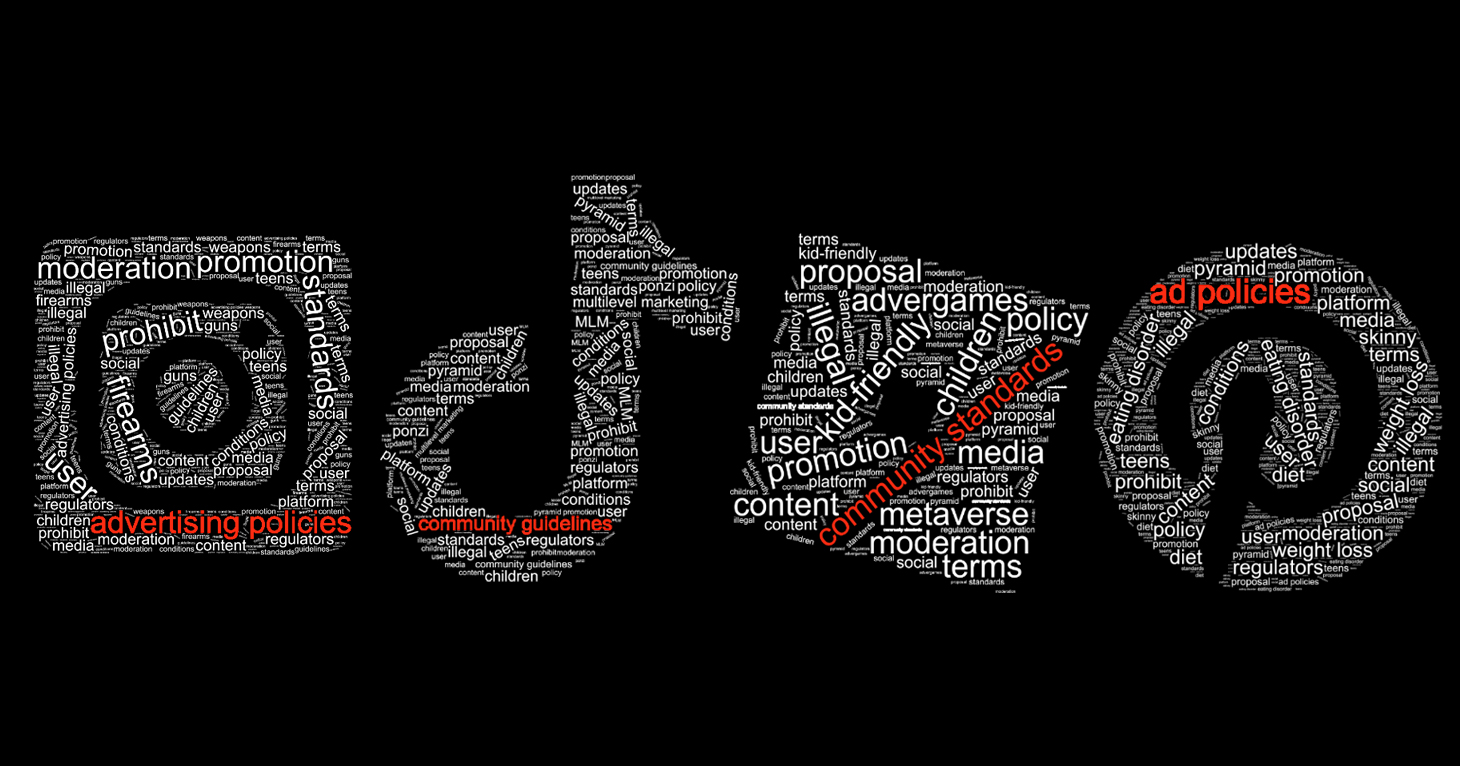 Policies can be an essential part of any company or organization. For many tech companies and platforms, in particular, policies like community guidelines let users know what is allowed on the platform and what isn't.
This may serve multiple purposes for the tech companies, such as: appeasing concerned parents of children on the platform, satisfying troubled investors, or getting regulators and consumer groups off their backs. It's also clear these policies don't stay hidden in the fine print of long legal documents. Rather, they're frequently touted and even garner favorable media attention.
But over the years TINA.org has consistently found platforms failing to enforce certain key terms of their own policies. Here are four examples of sophisticated tech companies that have failed to deliver on their policy promises as they relate to advertising bans.
TikTok
When TikTok announced that it had updated its community guidelines to ban content promoting multilevel marketing, putting multilevel marketing companies or MLMs on the same level as Ponzi and pyramid schemes, the platform was lauded in the press as the first major social media company to ban MLMs.
Yet MLMs, including Herbalife, doTerra, Forever Living and Juice Plus, just to name a few, have continued to advertise on TikTok despite the ban.
It's not just the platforms leveraging their policies while not enforcing certain key terms. MLMs themselves have sought to use their policies as a shield against allegations of unlawful behavior.
When TINA.org confronts specific MLMs with findings of deceptive marketing, the MLM in response often points to robust policies the company has in place to prevent such marketing from ever occurring, as if the deceptive marketing could not exist because there is a policy prohibiting it. Or, if the MLM is a member of the industry group, a common company response is that it abides by the Direct Selling Association's Code of Ethics.
Roblox
Among the many issues highlighted in an April 2022 TINA.org complaint to the FTC regarding Roblox, as well as a follow-up letter sent to the agency in October, is the fact that the gaming and metaverse platform claims in its community standards to prohibit ads intended for children under the age of 13 (and even boasts to media outlets about this ban), while simultaneously exposing young children to stealth advertising on a daily basis in the form of kid-friendly advergames.
In other words, despite its community standards, the Roblox platform is chock full of ads directed at kids. And it's worth noting that these aren't the typical ads kids see on TV during Saturday morning cartoons but rather advertisements disguised as games, or advergames, which makes them doubly deceptive.
In May 2023, the Children's Advertising Review Unit determined that Roblox violated its Ad Guidelines by failing to adequately disclose to children when advertising is present within experiences and videos on Roblox; and by failing to ensure that social media influencers clearly and conspicuously disclose their material connections to Roblox in a manner that is understandable to children. CARU recommended that Roblox ensure that proper disclosures are implemented. Roblox disagreed with some of CARU's findings and recommendations but stated it would comply with CARU's recommendations as they pertain to influencers.
Meta
If TikTok and Roblox can do it, why not Meta? In its advertising policies, the company formerly known as Facebook and owner of Instagram states that "Ads must not promote the sale or use of weapons, ammunition or explosives."
But despite a reported crackdown on posts promoting weapons, it seems all a firearm company needs to do to advertise on one of Meta's platforms is just create a page and post away.
Take, for example, firearm company Daniel Defense, the subject of a recent complaint to the FTC. The complaint alleges, among other things, that the assault weapon company "promotes its products heavily on Instagram, which has a user base that skews young" and gets "children and teens hooked on its products at an early age by using marketing that draws heavily on pop culture themes that are particularly attractive to teens." On this company's Instagram page, weapon ads abound.
Given how much advertising takes place in the form of promotional posts on social media platforms that are not overtly labeled as ads (and thus avoid the ad review process), this Meta policy is so limited as to render it completely futile.
Pinterest
Rounding out the list is Pinterest, which made a big splash last summer about its ad policies updates to prohibit all ads with weight-loss language or imagery. Health experts praised the move as a "positive step."
But take a guess as to what you can still find on Pinterest? 
The bottom line
To be clear, it's not that all MLM ads or all ads directed at kids or all gun ads or all weight-loss ads are deceptive per se. The issue here is that these platforms have taken a stance to prohibit certain marketing and they ought to be held accountable if they don't deliver on their promises.
The good news is that at least some lawmakers agree.
In February 2022, a bill was introduced that would give the FTC oversight of online platforms' content moderation, including the ability to detect and address user content that is not only illegal but also incompatible with the platform's community standards. The bad news is, like all bills, this is just a proposal and there's a long road ahead for this bill to make it into law.
Check back for updates.
---
You Might Be Interested In
Most Deceptive Ads of 2022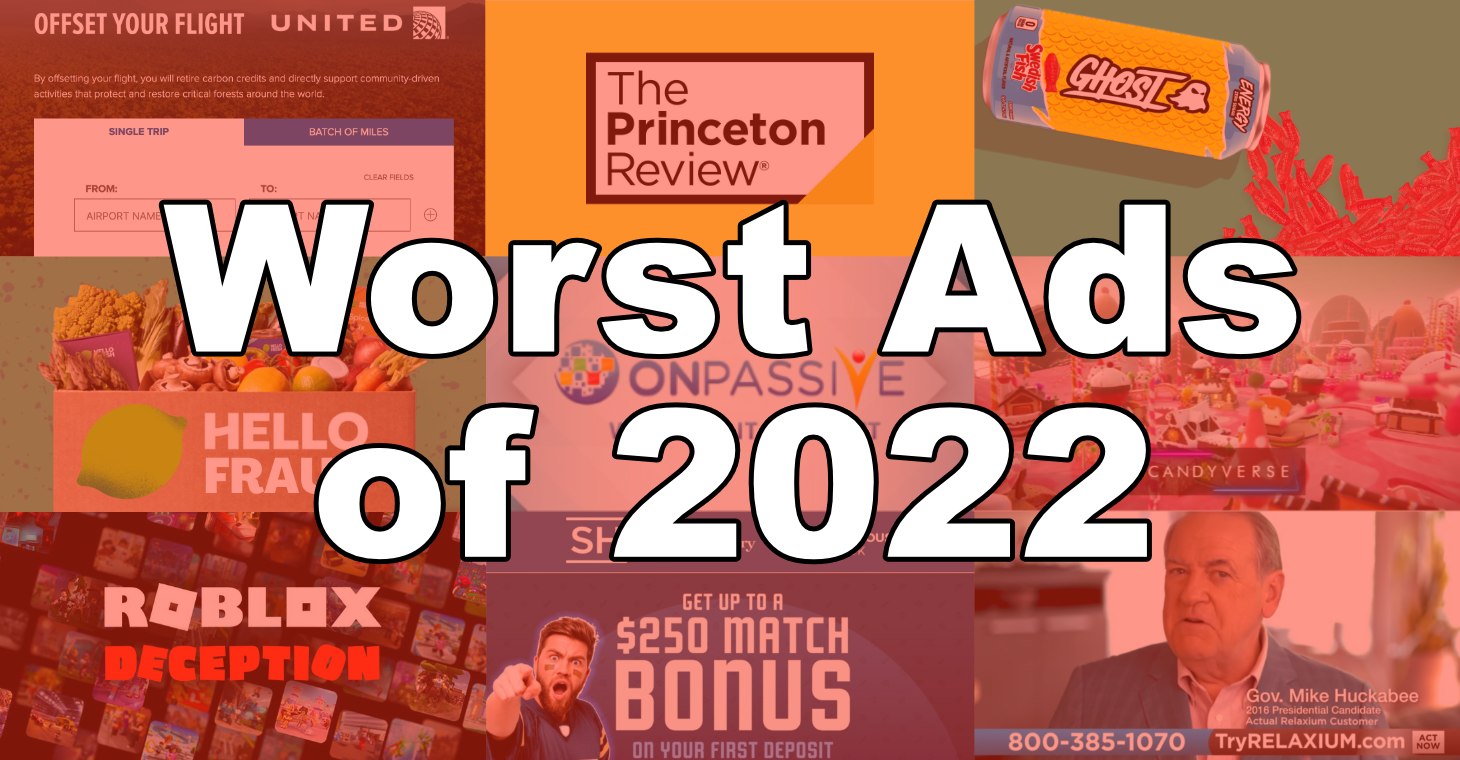 Most Deceptive Ads of 2022
Some of the worst ads TINA.org covered this year.
Weeding Out Juice Plus' Illegal Health Claims
Weeding Out Juice Plus' Illegal Health Claims
Fruit and vegetable supplement MLM continues to violate the law.
MLMs Continue to Break the Law Despite FTC Warning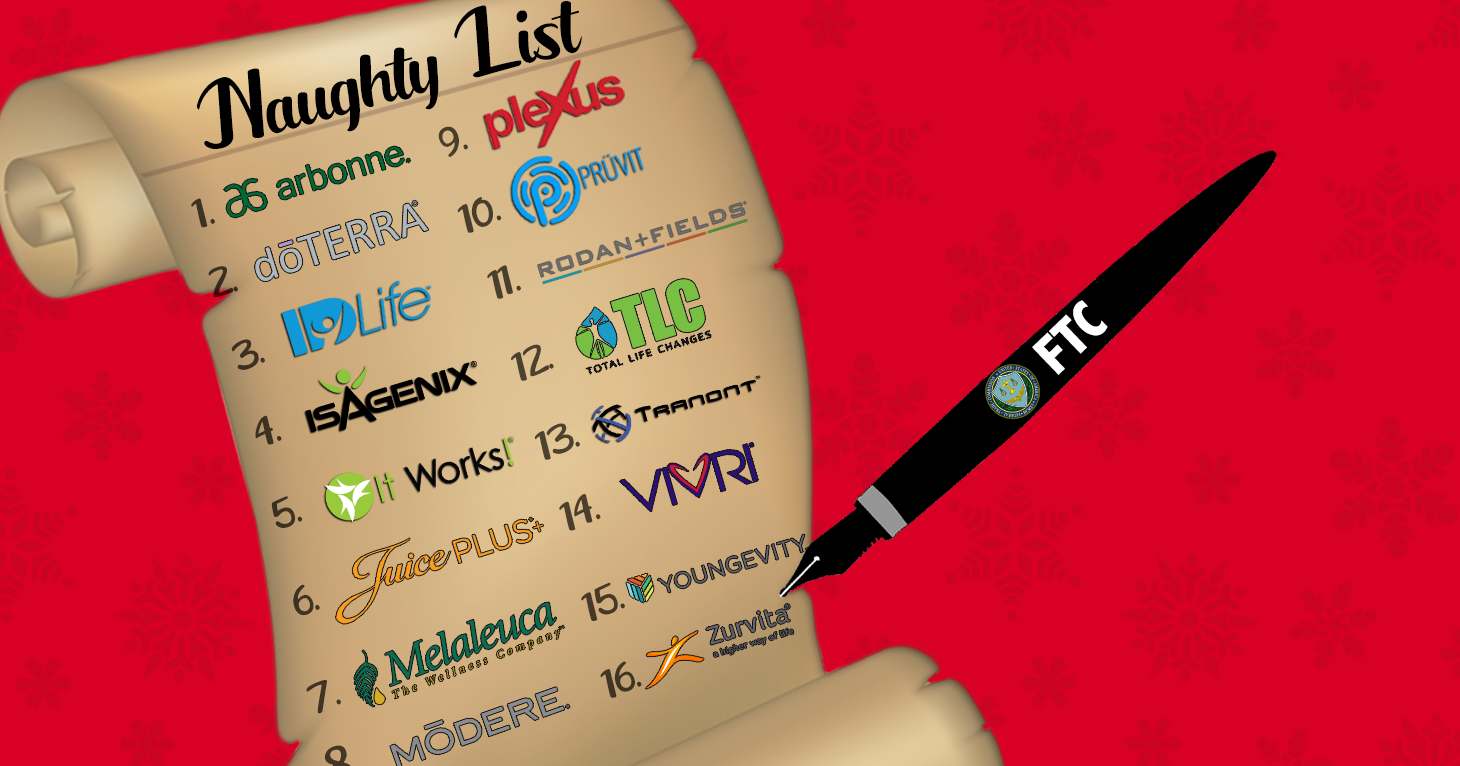 MLMs Continue to Break the Law Despite FTC Warning
Deceptive health and income claims, including some tied to COVID-19, persist in wake of warning from the feds.