TINA's Take: Will Pinterest Enforce Its Ban on ALL Weight-Loss Ads?
Despite the splashy announcement, weight-loss ads persist on social media platform.
WHAT'S UP
On July 1, Pinterest announced that, effective immediately, all ads featuring weight-loss language or imagery, including testimonials, are prohibited on the platform. Pinterest claims to be the first major social media platform to ban all weight-loss ads.
HOW WE GOT HERE
While Pinterest may be known as a place to find ideas for decorating your apartment or baking bread from scratch on Pinners' "inspiration boards," content that encourages eating disorders has long plagued the platform, which skews young and female.
Since 2015, Pinterest has blocked searches for pro-eating disorder content, instead directing users to expert organizations such as the National Eating Disorders Association (NEDA), which helped Pinterest develop the new policy banning weight-loss ads.
Pinterest has also attempted to tackle the alarming trend of "thinspiration boards" by banning pins that "explicitly encourage self-harm or abuse," and had already prohibited ads for weight-loss supplements and before-and-after weight-loss imagery in promoted pins.
Meanwhile, Pinterest is a social media platform on the rise, gaining more than 100 million monthly active users in 2020, the biggest increase the platform has ever seen, according to social media management company Hootsuite. As of March, Pinterest had more than 450 million monthly active users. Advertisers have taken notice.
But at the same time, there's been a sharp increase in unhealthy eating habits and eating disorders among young people since the start of the pandemic, according to NEDA.
THE MARKETING PITCH IN QUESTION
Pinterest's updated ad policy will now prohibit the following:
Any weight-loss language or imagery;
Any testimonials regarding weight loss or weight-loss products;
Any language or imagery that idealizes or denigrates certain body types;
References to Body Mass Index (BMI) or similar indexes; and
Any products that claim weight loss through something worn or applied to the skin.
According to Pinterest, ads promoting healthy lifestyles and habits or fitness services and products will still be allowed, as long as they don't focus on weight loss.
While Pinterest says the move is aimed at improving users' mental health, the ban on all weight-loss ads also promises to rid the platform of deceptive weight-loss claims, such as claims that you can lose weight without diet or exercise.
WHAT'S NEXT
A social media platform without harmful or deceptive weight-loss claims would be a welcome change. But it's one thing to make a splashy announcement that you are banning all weight-loss ads, it's another to actually enforce that ban.
Two weeks after the announcement, searches for "flat tummy," "flat tummy diet" and "diets to lose weight quick" yield results that include ads for a "candy that fights hormonal weight gain," a "weight loss plan for summer shapeup" and a routine that uses the slogan "Lose Weight. Feel Great."
And these are all pins by brands. Pins by influencers whose promoted posts are not always properly disclosed as paid ads (as required by law) may be even harder for Pinterest to spot. Does Pinterest have a plan to keep influencers in check?
Find more of our coverage on weight-loss claims here.
---
You Might Be Interested In
TINA's Take: Netflix Rewards Goop's False Advertising with New Series
TINA's Take: Netflix Rewards Goop's False Advertising with New Series
TINA.org anxiously awaits the Goop-y claims that lay in store.
TINA's Take: Up Close with some Goopy Health Claims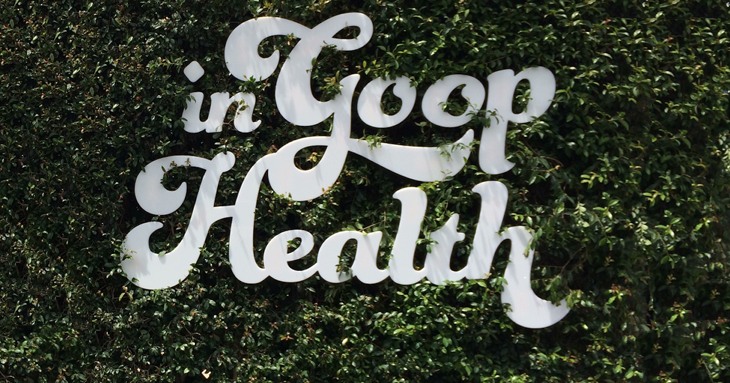 TINA's Take: Up Close with some Goopy Health Claims
In whose health? We sum up some suspect claims at the In Goop Health inaugural wellness summit.
Targeting Womanhood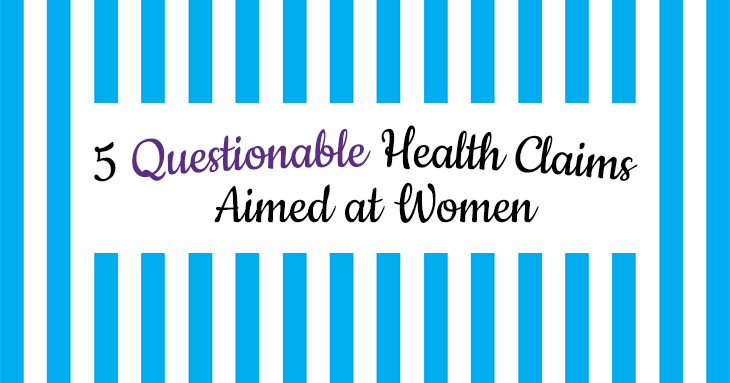 Targeting Womanhood
Happy National Women's Health Week.