Hair-Raising Claims by Unilever's Nutrafol Reported to Regulators
TINA.org files complaint with the FDA and FTC over company's hair growth claims.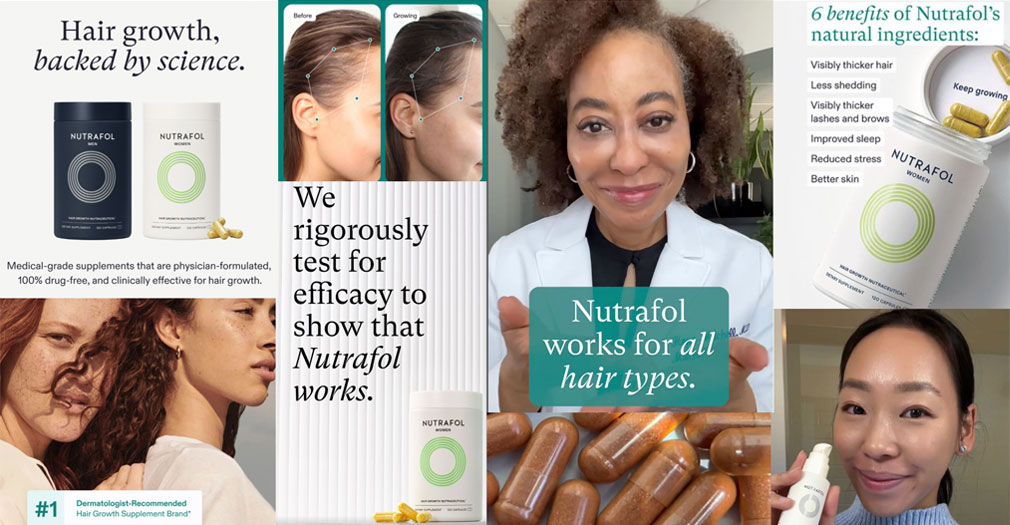 It's not just men who lose their hair. While more than 80 percent of men experience some form of hair loss during their lifetime, the same is true for nearly 50 percent of women. The psychological effects of hair loss, for both men and women, can be devastating. Hair loss can lead to anxiety, depression, social phobia and negative self-esteem, among other issues.
Nutrafol says its goal is to "empower women to have the best hair they can have." Since it was acquired by Unilever last year, the company, which also sells a supplement for men, has spent millions of dollars on television and social media ads that claim its products grow hair and prevent hair loss. In one TV commercial that debuted in February, Nutrafol tells a susceptible group of consumers that may be experiencing not just hair loss but its psychological effects that they've "got nothing to lose and everything to grow."
As TINA.org alerted readers in December, there are two problems with these hair growth and hair loss prevention claims: (1) The FDA has established that claims to increase hair growth and prevent hair loss are drug – or disease-treatment – claims requiring its approval, and (2) the FTC requires that marketers have competent and reliable scientific evidence to substantiate health and disease-treatment claims. Nutrafol has neither. In fact, the FDA has only approved two products to increase hair growth and prevent hair loss, finasteride (Propecia) and minoxidil (Rogaine).
On Tuesday, TINA.org filed a complaint against Nutrafol with the FDA and FTC urging the agencies to take immediate enforcement action.
In the four months since TINA.org notified Nutrafol and Unilever of its findings, the hair company has continued to disseminate illegal and unsubstantiated hair growth and hair loss prevention claims, in addition to claims that its products balance hormones, and treat anxiety, hot flashes and night sweats, all of which require FDA approval and proper substantiation. TINA.org has amassed a sampling of more than 100 health claims. Examples follow.
Nutrafol first came on TINA.org's radar in 2020 while investigating deceptive marketing by Gwyneth Paltrow's Goop. After TINA.org filed a complaint with regulators in California, Goop agreed to pay a civil penalty and to refrain from engaging in deceptive marketing in the future as part of a settlement that focused on its use of unsubstantiated claims to market products, including two of its vaginal eggs.
Nutrafol needs to shed its unsupported hair growth claims
Nutrafol invites women "experiencing the emotional and social impact of hair changes" to "join the conversation" by becoming a member of the "Shed the Silence by Nutrafol" Facebook group. The company bills Shed the Silence as an awareness campaign but make no mistake, it's also a marketing campaign (and an undisclosed marketing campaign at that, with members posting about products without properly disclosing their material connection to the company as a Nutrafol partner, in violation of FTC law). And as is the case throughout all its marketing, what's never talked about are the limitations of the studies Nutrafol cites in support of claims that its products are "clinically proven" to grow hair and prevent hair loss.
On a "Clinical Trials" webpage Nutrafol points to four studies as its "clinical" support for its marketing claims. But there are numerous flaws in these studies that prevent them from properly substantiating Nutrafol's claims. For starters, only two of the studies are randomized placebo-controlled human clinical trials (RCTs), which is what the FTC considers "the most reliable form of evidence" and "generally the type of substantiation that experts would require for health benefit claims." But neither of the RCTs produced adequate results. Other flaws in the studies, which were all funded by the company and conducted by its employees, include:
Small, homogenous samplings of women with "self-perceived thinning" (as opposed to those with objective or diagnosed hair disorders).
The exclusion of subjects with hair loss disorders (the very people likely to be among the most influenced by Nutrafol's advertising) and those who reported high levels of stress or who recently experienced a stressful incident (even as Nutrafol markets products for hair loss attributable to stress, among five other "key root causes" including hormones and aging).
The exclusion of subjects who were pregnant or nursing; Nutrafol's Postpartum supplement, which the company touts as able to grow hair and reduce shedding in postpartum women, wasn't examined in any of the studies provided.
More than half the participants in the company's menopause trial, which studied the Women's Balance supplement, were postmenopausal, and the placebo group in that study experienced a decrease in hair shedding.
None of the studies examined the hormone balancing effects of the supplements, or their effect on anxiety, night sweats or hot flashes.
Also, while Nutrafol recognizes that "African hair has lower density and a slower growth rate" and the prevalence of the hair loss disorder alopecia areata is "higher among African Americans," not a single Black person participated in either of the company's RCTs. In fact, the only Black participants Nutrafol discloses – nine women and seven men in total – were subjects in its "ethnic hair study," which was an open-label study, not an RCT, and which did not arrive at any objective or scientific results. In addition, more than half the participants in the study were Caucasian (Hispanic or non-Hispanic). Despite being completely absent from the company's RCTs, Black people are at the forefront of Nutrafol's marketing.
Nutrafol's unproven products are not cheap. For example, a bottle of Women's Balance, which lasts a month, costs $88. Meanwhile, Nutrafol tells users that it can take up to six months to see results.
Additional marketing issues
Nutrafol is also violating the Restore Online Shoppers' Confidence Act, as well as the FTC's general disclosure requirements for online marketing, by not adequately disclosing subscription terms to consumers and reportedly making it difficult for consumers to cancel subscriptions.
In addition, Nutrafol employs a fleet of influencers to promote its products on social media but fails to ensure that these influencers clearly and conspicuously disclose their material connection to the company or disclose that the promotional posts are ads, in violation of FTC law. In October 2021, Unilever was among the companies reminded by the FTC that material connections between endorsers and brands, which can range from the gift of a free product to a lucrative endorsement deal, must be clearly and conspicuously disclosed in a manner that will be easily understood by the intended audience. In addition to the Shed the Silence Facebook group, undisclosed Nutrafol influencer posts can be found across various social media platforms. A sampling follows.
The bottom line
Despite multiple warnings, Nutrafol continues to violate the law in a multitude of ways. It's time for regulators to act, not only to put a stop to Nutrafol's deception but also to put the multibillion-dollar hair growth products industry on notice that such marketing will not be tolerated.
TINA.org has published a consumer alert about the prevalence of illegal hair growth and hair loss prevention claims in the industry and sent notification letters to 25 hair companies urging them to review their marketing to ensure compliance with the law.
Find more of our coverage on Nutrafol here.
---
You Might Be Interested In
PureKana CBD Gummies
PureKana CBD Gummies
A fake celebrity endorsement by Sir Paul McCartney is just the beginning.
Consumer Alert: Hair Growth Products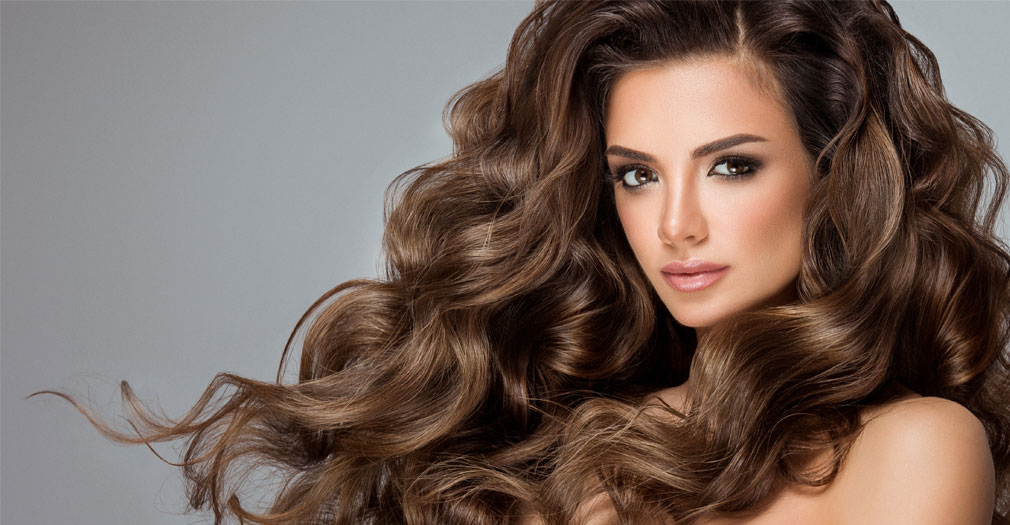 Consumer Alert: Hair Growth Products
Supplement and serum companies are targeting consumers experiencing hair loss.
Most Deceptive Ads of 2022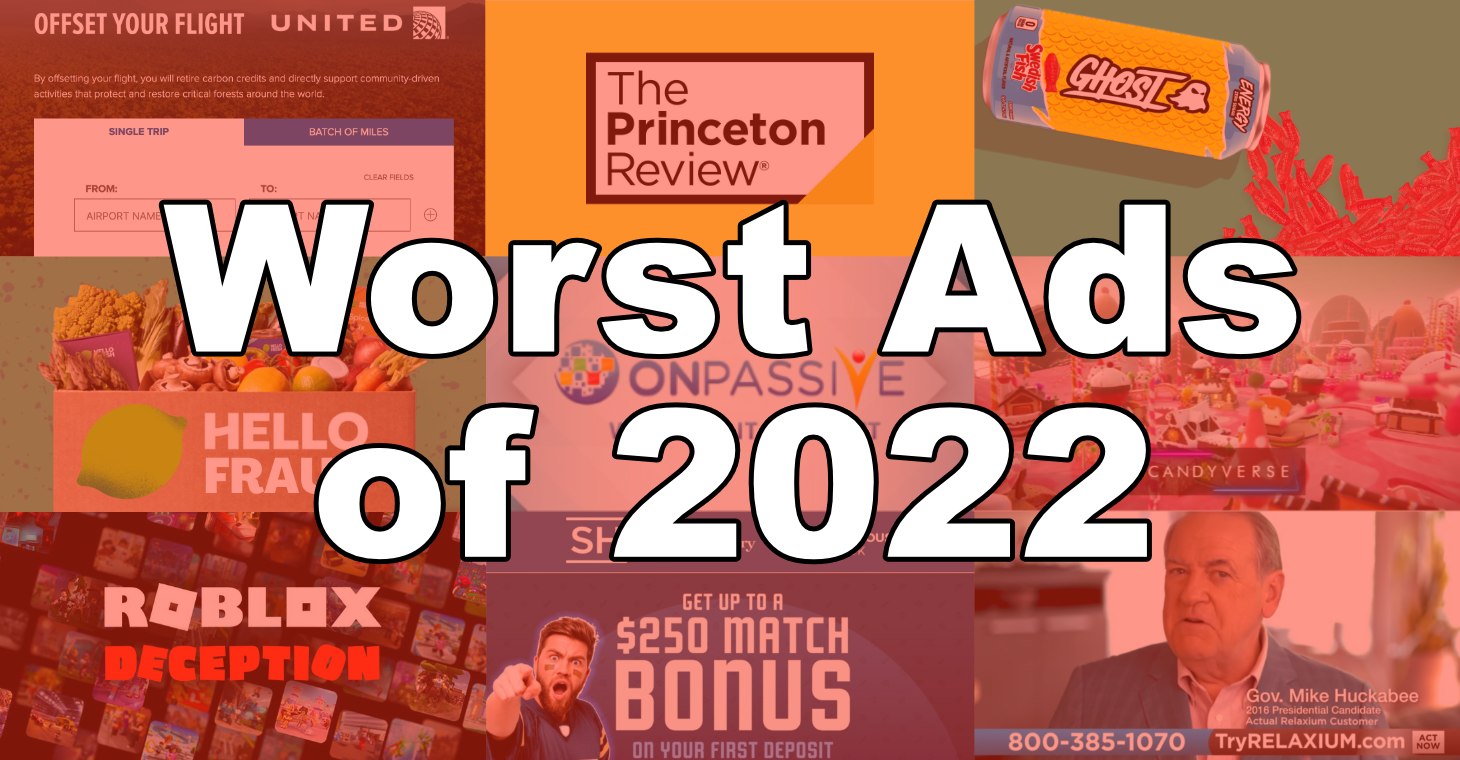 Most Deceptive Ads of 2022
Some of the worst ads TINA.org covered this year.