Nutrafol
TINA.org takes a closer look at hair supplements' "clinically proven" claims.
|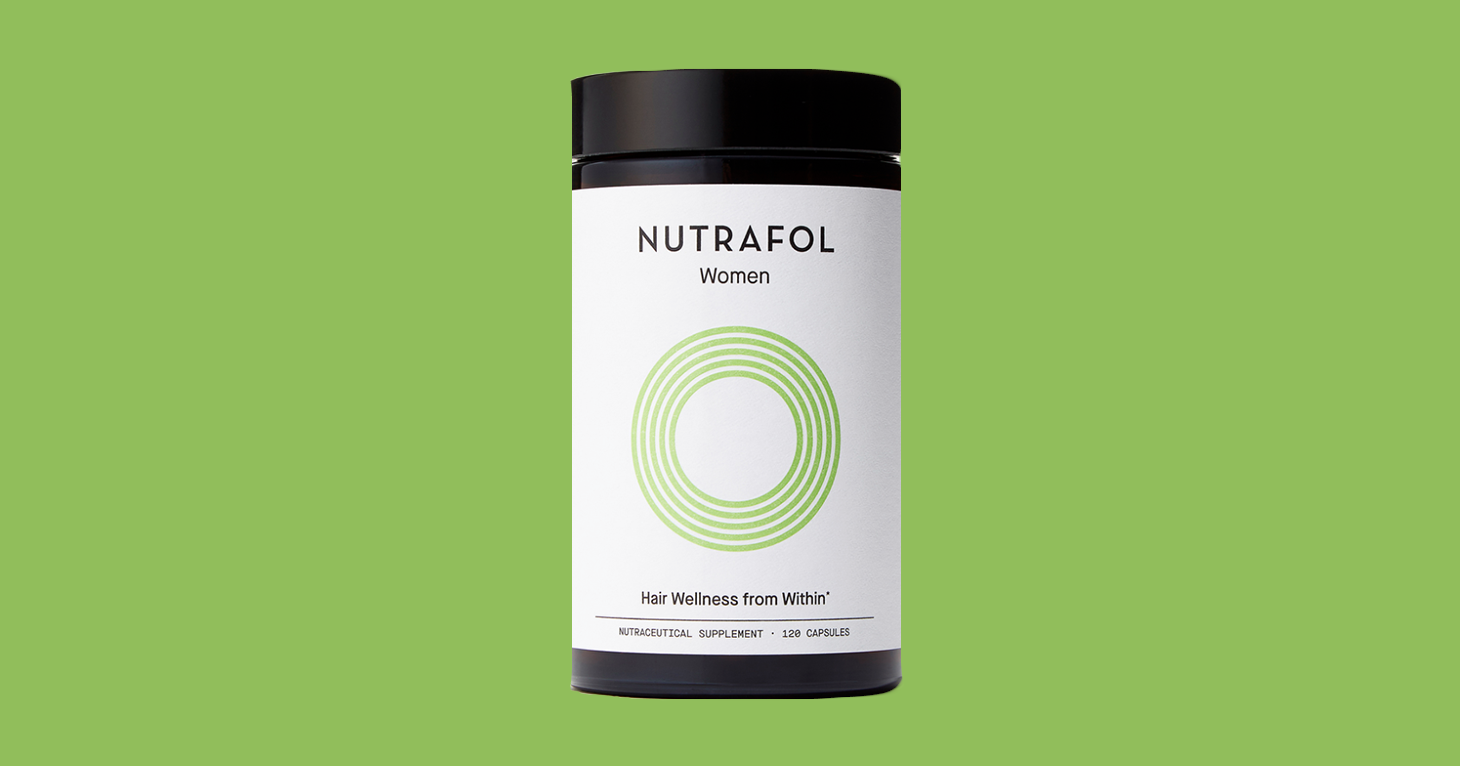 UPDATE 5/8/23: A class-action lawsuit that cites TINA.org's findings has been filed against Nutrafol alleging the company falsely advertises its products as "clinically proven" to improve hair growth and prevent shedding, and makes unapproved health claims without properly disclosing that the products have not been evaluated by the FDA as required by federal law. Our original ad alert follows.
Nutraceutical Wellness claims its Nutrafol supplements are "clinically proven to improve hair growth."
Its product packaging – seen below on the shelves of Gwyneth Paltrow's New York City Goop Lab's store last week — further drives home this message, with claims that the products are made with "medical-grade ingredients clinically shown to increase hair growth and improve hair quality":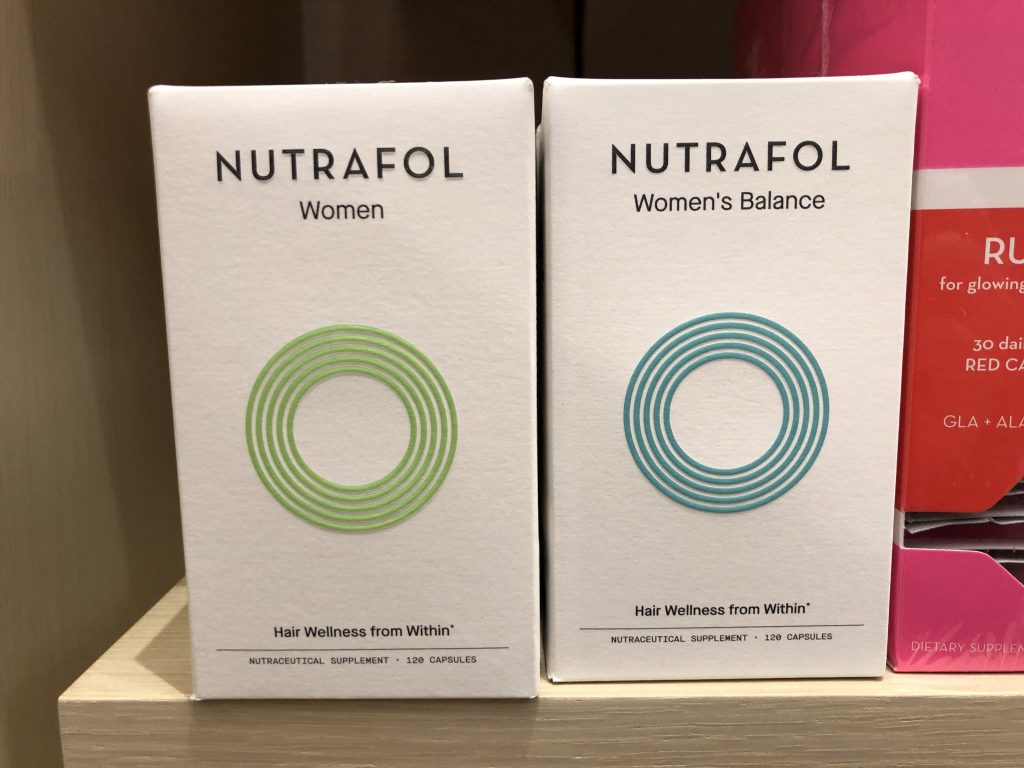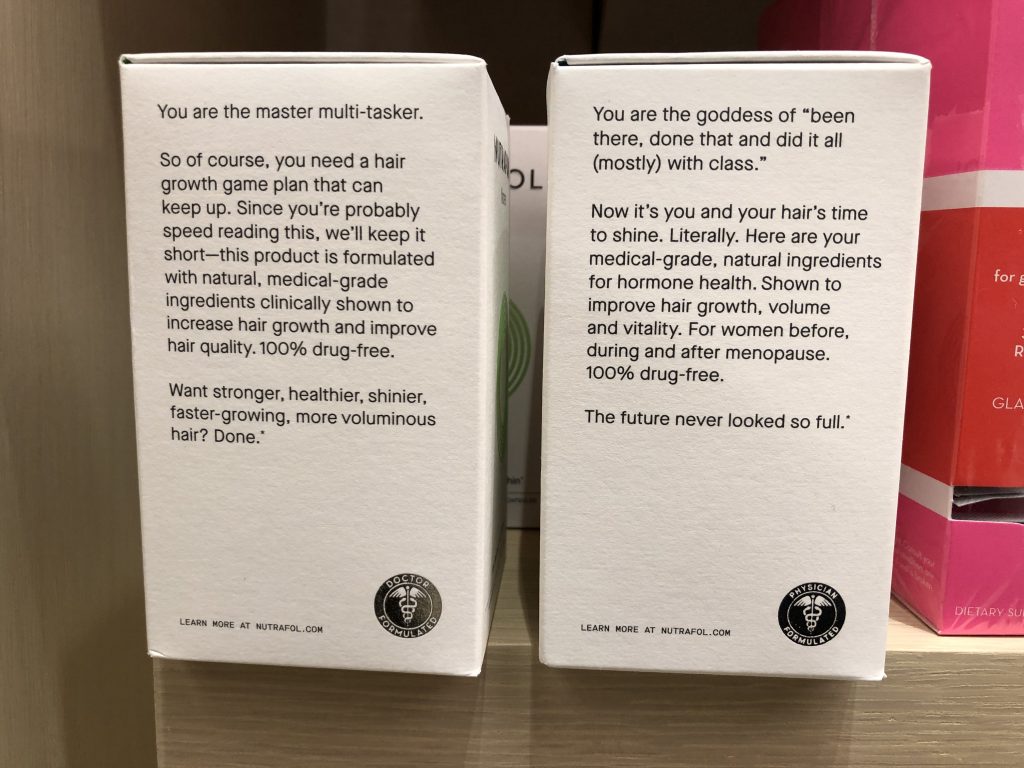 The company's support for these claims that no doubt sound like music to the ears of those suffering from hair loss? A single 2018 study that it touts on its website: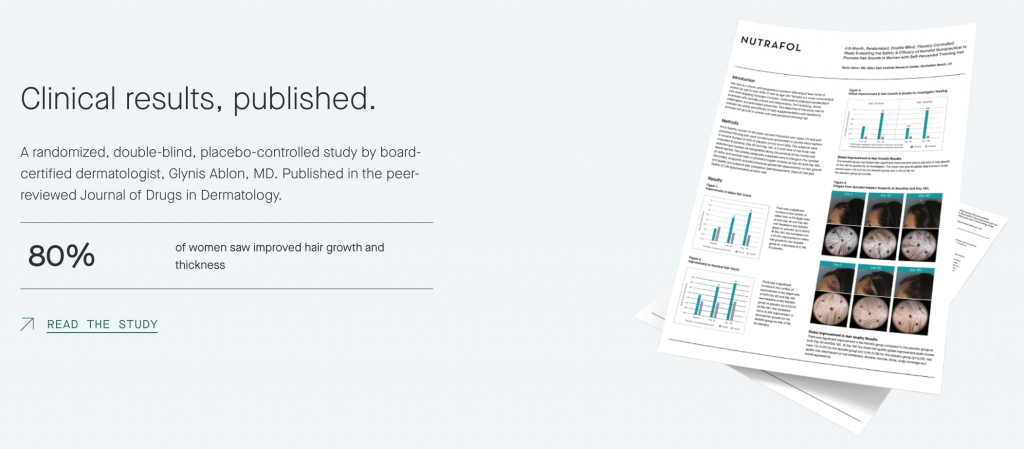 But the study has so many issues that using it as support for the company's hair growth claims is, well, a hairy venture. Among the issues are that the study:
Was funded by Nutraceutical Wellness and co-conducted by its chief medical advisor (and its co-founder) — a fact the company artfully omits in its summary of the study above.
Included only 40 participants (80 percent of whom were Caucasian) with "self-perceived thinning hair."
Used a placebo group that was composed of individuals who were older, had less hair, and reported significantly higher levels of stress (one of the root causes of hair loss, according to Nutraceutical Wellness) than those in the active treatment group at baseline.
Excluded women over 65; those with diabetes, hyperthyroidism and hypothyroidism; women with hair loss disorders; those taking medication known to cause hair loss or affect hair growth; and those with active dermatologic conditions, among others.
In addition, according to the company's study, androgenetic alopecia is the most common cause of hair loss, a medical disease for which the FDA has approved two treatment drugs. So claims that Nutrafol can increase hair growth are disease-treatment claims that are being made without the required FDA approval, regardless of the existence of any (flawed) study.
Of note, Nutrafol's supplements for women are also sold and deceptively advertised on the Goop website, an issue TINA.org recently included in its January 2020 complaint to California regulators regarding Goop's marketing and court order violations. To read more about TINA.org's action, click here.
TINA.org reached out to Nutraceutical Wellness for comment. Check back for updates.
Find more of our coverage on hair issues here.
---
You Might Be Interested In
Safe & Healthy Disinfecting UV Light
Safe & Healthy Disinfecting UV Light
When it comes to UV devices and COVID-19, there is no magic wand.
Taspen's Organics Gets FDA Smackdown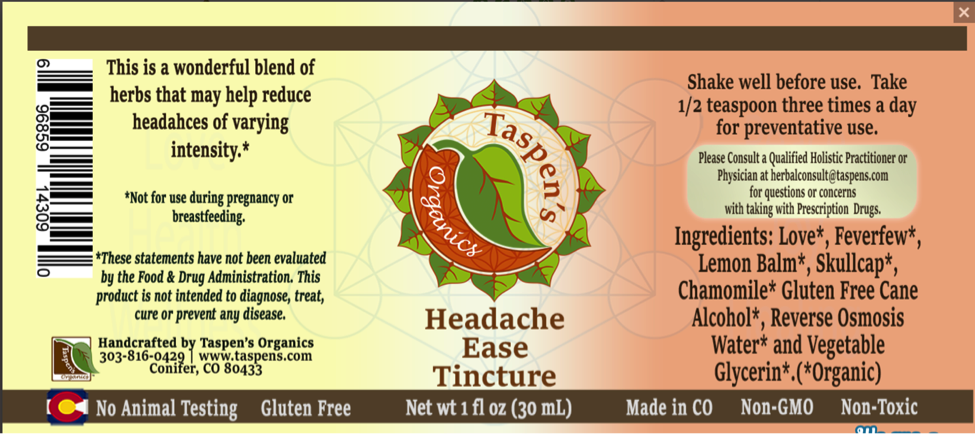 Taspen's Organics Gets FDA Smackdown
FDA warning letter outlines several issues related to supplement's marketing.
Daysy: The Contraceptive That Isn't
Daysy: The Contraceptive That Isn't
"They're manipulating people, toying with their understanding of what contraceptive is and isn't."