Forever Living's Neverending Deceptive Income Claims
The MLM has been making deceptive earnings claims for the past decade.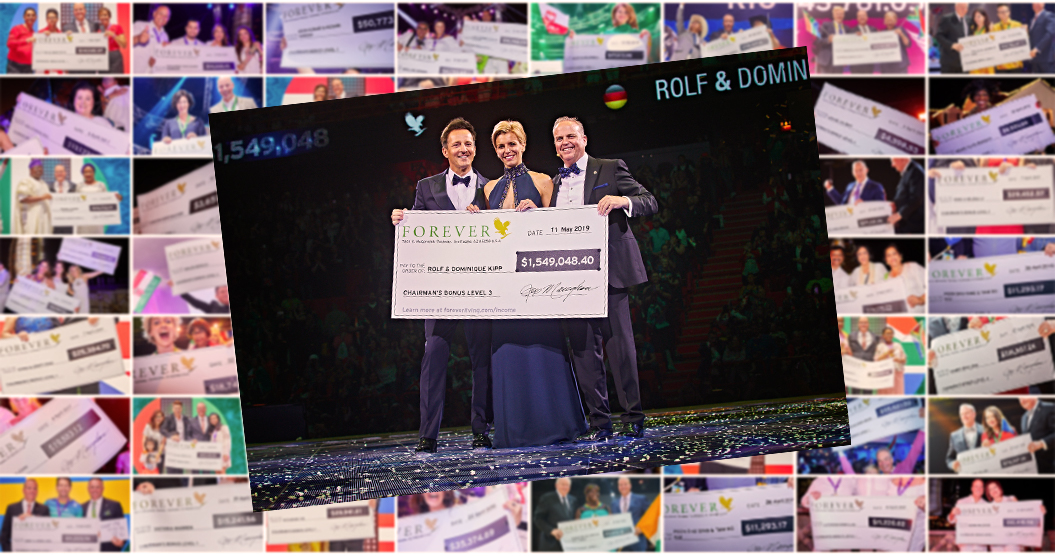 UPDATE 8/29/22: TINA.org completed an audit of these findings on August 26th, 2022, which revealed that Forever Living removed more than 2,400 deceptive earnings claims from publication, and more than 3,500 deceptive earnings claims remain, of which more than 3,300 are now only accessible with a password. Our original story follows.
According to Arizona-based Multilevel Marketing – a way of distributing products or services in which the distributors earn income from their own retail sales and from retail sales made by their direct and indirect recruits. Forever Living (aka Forever), which sells a variety of aloe vera wellness products, "Starting a business with Forever gives you the potential to earn a significant income stream, plus have time and freedom to build your life according to your dreams and allows you the flexibility to start part-time and build a full-time income." And if that weren't enough to entice consumers to take a look at the company's business opportunity, Forever Living also claims that there is "HUGE EARNING POTENTIAL. The harder you work, the more earning potential you have. We never cap incomes and never limit your ability to earn." Wow!
The problem is that these claims simply aren't true. Eighty-nine percent of Forever Living distributors earn absolutely nothing, according to the MLM's income disclosure statement, buried at the bottom of a page on the company's website. So if the typical Forever Living rep makes no money, why is it that TINA.org was able to collect more than 5,500 income claims being made by the company to lure consumers into its business opportunity and retain low-level distributors? TINA.org has filed a complaint against the aloe vera MLM with the FTC encouraging the commission to use its penalty offense authority to fine the company more than $250 million for all the deceptive income claims it has made and kept on the internet for the past decade.
Thousands upon thousands of deceptive income claims
TINA.org identified a sampling of thousands of atypical earnings claims, all made exclusively by the company and its high-level employees, which means that Forever Living cannot blame its Forever Business Owners for this deception. One need look no further than the company's website to start finding deceptive claims. On the website, there are claims of unlimited earnings, boasts of being able to travel the world and assertions that distributors achieve time freedom. There's also a video on the site that says, among other things, "we even have a very generous chairman's bonus program that gives you access to tens of millions of dollars in annual rewards" as the video shows images of distributors receiving giant bonus checks. In addition, the website links to an "Incentives" brochure, which contains captions such as "Show Me The Money" along with images of large checks, amazing travel destinations and luxury items such as cars and yachts.
It is also clear that Forever Living has an affinity for large checks. Not only does the company roll out hundreds of them at its rallies and conventions each year but it takes photos of almost every distributor receiving such a check and puts the images on a dedicated website – Forever Fotos, which the company describes as "your resource for spectacular photographs from Forever Living Products corporate offices." The site goes on to state, "Need an image for an upcoming presentation or event? This is the place where you will find approved images to use on your custom marketing materials." The company's mobile app also directs distributors to the site stating, "To find product photography, download our logos and see photos from all our events, go to www.foreverfotos.com." On the Forever Fotos website there are more than 5,000 "approved" images of distributors holding large checks with amounts that are far more money than the typical Forever Living distributor will ever earn.
There are also a multitude of deceptive earnings claims on the company's social media channels. Facebook, YouTube, Instagram, Twitter and Pinterest are chock-full of deceptive income representations made by the company. On Facebook, the wife of Forever Living president chats with successful female Forever distributors about their experiences with the company. In one interview, a Polish immigrant to the U.S. explains how she went from being a cleaning lady to a success stay-at-home mom/Forever distributor, and how she builds her business targeting other immigrants, who want to achieve the American dream.
As mentioned above, Forever Living also has its own mobile app known as Discover Forever that contains a plethora of images, videos and statements making atypical and unsubstantiated earnings representations – from claims that distributors can obtain financial freedom and replace their full-time income to images of big checks and world travel.
Dishing out bad legal advice
Perhaps even more problematic than the deceptive income claims that can be found on the company's mobile app is the inaccurate legal guidance that Forever Living offers its distributors in its "Building an Ethical Business" section of the app as it explains why these posts (shown below) are not deceptive. (Spoiler alert: the posts are deceptive.)
As for the post with the big check, Forever Living says it's not a problematic post because it references a link to an income statement. First off, the FTC has explained that, "[a] disclosure can only qualify or limit a claim to avoid a misleading impression. It cannot cure a false claim. If a disclosure provides information that contradicts a material claim, the disclosure will not be sufficient to prevent the ad from being deceptive. In that situation, the claim itself must be modified." And since 89 percent of Forever Living distributors typically earn nothing, it's hard to see how any Forever income claim can be cured with an income disclosure statement.
Second, not only is the purported disclaimer most likely legally ineffective in this case, but its placement – in another document that a consumer has to click on to view and then scroll to the very bottom of the page to see – is such that the vast majority of consumers will never read it. The FTC has made clear that disclosures must be prominent and conspicuous – and definitely not hidden at the bottom of a link. The commission has counseled companies that:
In reviewing their ads, advertisers should adopt the perspective of a reasonable consumer. They also should assume that consumers don't read an entire website or online screen, just as they don't read every word on a printed page. Disclosures should be placed as close as possible to the claim they qualify. Advertisers should keep in mind that having to scroll increases the risk that consumers will miss a disclosure. … Simply making the disclosure available somewhere in the ad, where some consumers might find it, does not meet the clear and conspicuous standard.
There can be no dispute that Forever's link to a hard-to-find disclaimer is neither prominent nor conspicuous, as is required by law.
The company's advice concerning the second post above with the women kissing a big yellow blob and claiming, "I am so blessed to be part of a company that gives me the opportunity to travel the world!" is equally bad. According to Forever Living, because the travel-the-world claim is true and the distributor "doesn't directly promise that a viewer can earn travel" there is no problem sending this marketing message out all over the internet. But there is a problem with this claim. Marketing claims do not need to be direct to be deceptive – indirect or implied claims can be just as false and misleading as direct claims. And the FTC in its Business Guidance Concerning Multi-Level Marketing specifically states that:
Some business opportunities may present themselves as a way for participants to get rich or lead a wealthy lifestyle. They may make such representations through words or through images such as expensive houses, luxury automobiles, and exotic vacations. If participants generally do not achieve such results, these representations likely would be false or misleading to current or prospective participants.
Forever Living distributors generally do not achieve a wealthy lifestyle such that they have the opportunity to travel the world. As such, neither the company nor distributors should be making such representations in their marketing material.
Forever Living Knows Better
Forever Living is a "proud" member of the national trade association for direct selling known as the Direct Selling Association (DSA). As the company explains on its mobile app, "The cornerstone of the Association's commitment to ethical business practices and consumer service is its code of ethics. Every member company pledges to abide by the Code's standards and procedures as a condition of admission and continuing membership in the Association . . . ." The DSA Code of Ethics prohibits the use of unsubstantiated and atypical earnings representations to market a companies' business opportunity. And while various TINA.org investigations have found that most DSA-member companies typically ignore the requirements articulated in the code, there can be no doubt that companies like Forever Living are at least aware of the obligation not to market their business opportunities using deceptive income claims.
Further, in October 2021, four months after TINA.org sent a letter to the FTC urging it to implement a penalty offense program directed at the MLM industry (which Forever received a copy of), the FTC sent notices of penalty offenses to more than 630 MLMs, warning each of them that deceptive income claims could lead to large financial penalties for those who knowingly violate the law. Forever Living received one of these letters from the commission, which means that it could be fined up to $46,517 for each deceptive income claim that it has made and/or kept on the internet since receiving the letter.
And this wasn't the first time the company had received a notice concerning deceptive earnings claims. In 2017, TINA.org investigated every member company of the DSA and found that over 97 percent of companies were making (or had made) false and unsubstantiated income claims, including Forever Living. One piece of evidence collected during this investigation was a video of the founder of Forever Living telling distributors that "when I started the company, I didn't have a product, but I knew I had a marketing plan that was gonna help all of you be more wealthy and wiser." At that time, TINA.org sent a letter to Forever Living alerting the company of its findings, and Forever Living responded, stating:
Please know that our policies and procedures prohibit anyone from making such claims and that we have an aggressive stance towards violators, up to and including termination of their status as a Forever Business Owner (our term for distributor)…. We are committed to communicating and enforcing our company policies throughout the world to ensure truth in all forms of advertising, whether created by our own home office of [sic] by our enthusiastic Forever Business Owners.
Despite saying all the right things, the fact remains that for at least the past decade, Forever Living has used unsubstantiated and atypical earnings claims to recruit and retain distributors.
But wait . . . there's more
TINA.org's investigation also found that Forever Living-sponsored athletes advertise company products on their social media accounts without clearly and conspicuously disclosing their material connection to the company in violation of FTC law, and despite the company having received a copy of the FTC's Notice of Penalty Offenses concerning endorsements.
Forever Living could face a penalty of more than $250 million
Forever Living likes to boast that "It's a cash rich, debt free and financially secure global company operating in more than 160 countries." Well that statement might need amending if the FTC seeks to hold it accountable for every deceptive income claim that it has made and kept on the internet over the years to recruit and retain distributors, as each violation of law could amount to a $46,517 penalty. As mentioned above, given that TINA.org has collected a sampling of more than 5,500 deceptive earnings claims (plus additional undisclosed influencer ads), Forever Living could be facing a total penalty of more than $250 million.
Only when it is no longer economically advantageous for MLM companies like Forever Living to deceive consumers and low-level distributors will there be progress toward truth in advertising. The FTC's ability to fine companies through its Penalty Offense Authority may be the monetary incentive that tips the scales in favor of industry-wide compliance with the law.
At a minimum, Forever Living's egregious behavior makes clear that the commission needs to enact a rule making unsubstantiated and atypical income representations statutorily illegal so that the agency can both penalize wrongdoers and compensate victims that lose money as a result of deceptive earnings claims, something the FTC cannot do using its civil penalty authority. To that end, the FTC is currently seeking comment regarding a proposed notice of rulemaking "to address deceptive or unfair marketing using earnings claims." For far too long MLM companies have used income claims to promote the business opportunity despite the fact that the FTC has said most people who join legitimate MLMs make little or no money.
As a well-established, multi-billion dollar MLM company that is a member of the DSA and a recipient of more than enough warnings, Forever Living has no excuse for its repeated violations of the law. Application of the FTC's Penalty Offense Authority against Forever Living could change the calculus for using deceptive marketing within direct selling. It's time to send a message to the industry that this type of deception will no longer be tolerated. It's time for Forever Living to pay the price.
---
You Might Be Interested In
Primerica Making Deceptive Income Claims During COVID-19 Pandemic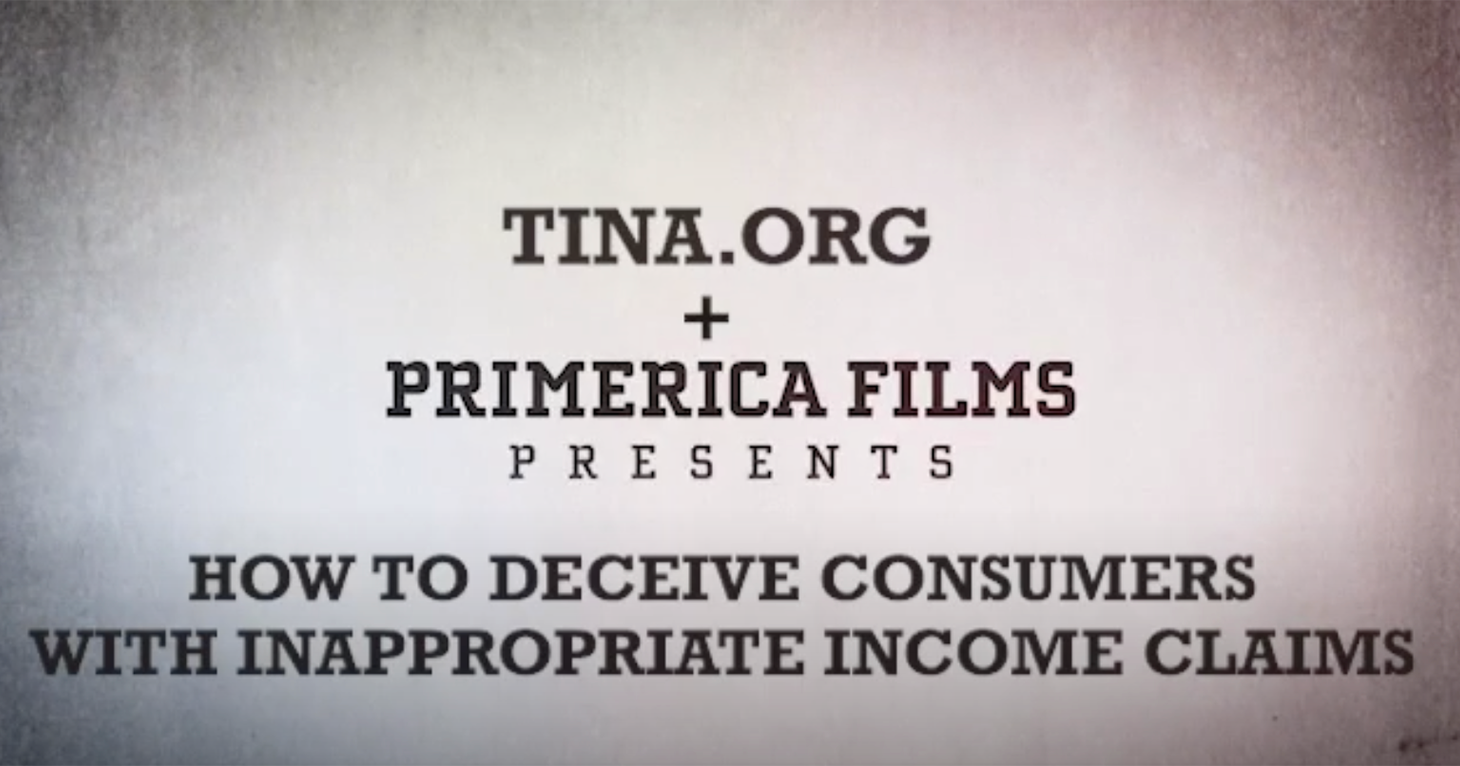 Primerica Making Deceptive Income Claims During COVID-19 Pandemic
TINA.org exposes MLM's misleading claims.
What You Should Know about New U Life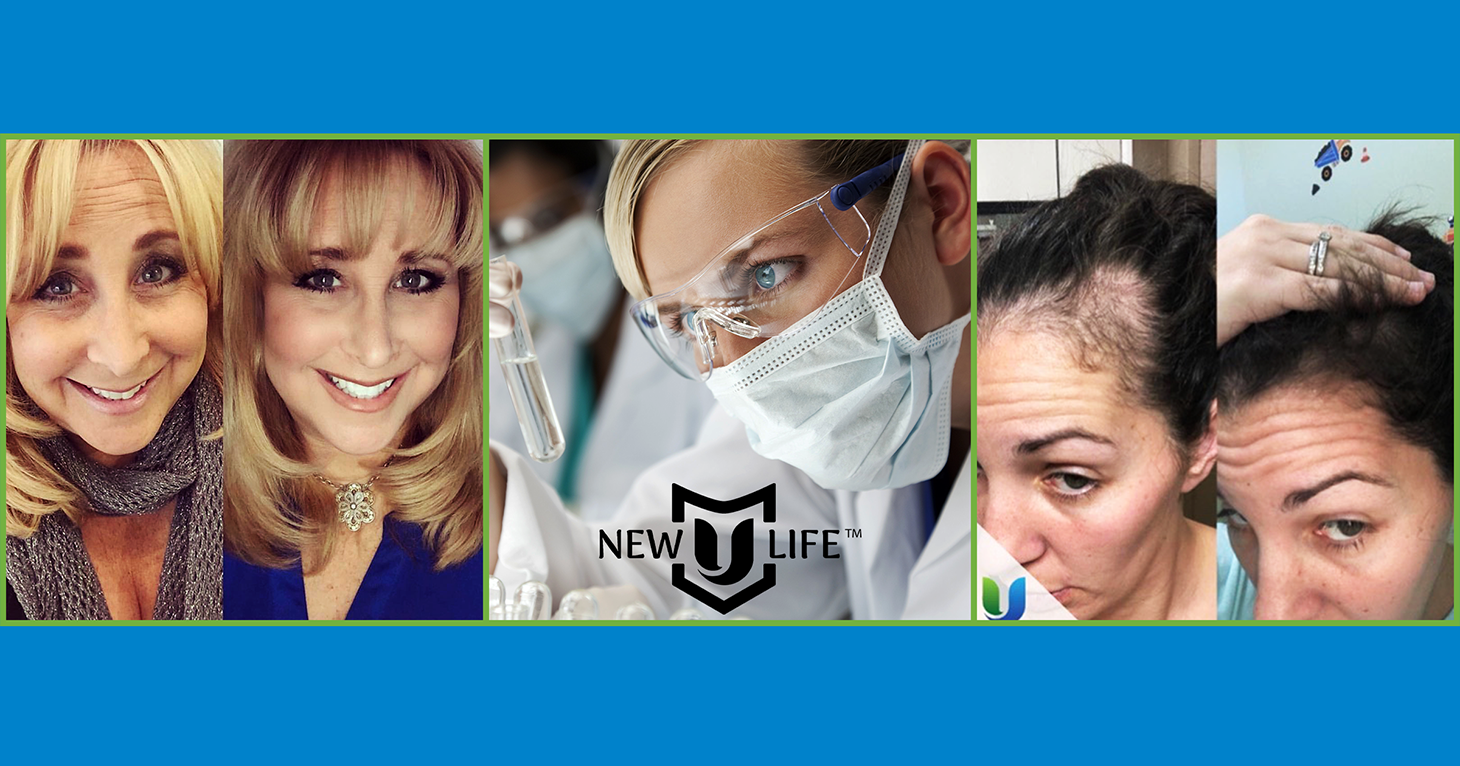 What You Should Know about New U Life
MLM company New U Life is no fountain of youth.
Trump's MLM Pitch Misled Consumers, Lawsuit Says
Trump's MLM Pitch Misled Consumers, Lawsuit Says
Complaint alleges Trump secretly received millions of dollars in payments while deceptively marketing ACN.