Gillette
A TINA.org investigation of Gillette found that the company was making the unqualified claim that its product line was made in the United States in a national marketing campaign when the overwhelming majority of products were not entirely made in the United States –most of these products were entirely made in foreign countries, such as China, Poland, Brazil, and Mexico, while others contained non-U.S. components.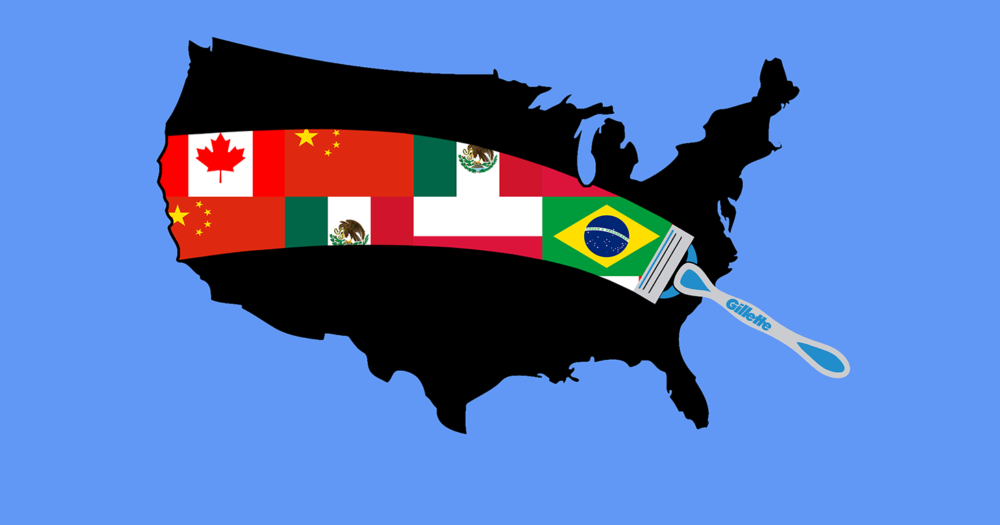 TINA.org sent warning letter to Gillette
Gillette removed deceptive ads from social media but not TV
TINA.org filed complaint with FTC
Gillette aired new, corrected TV commercial
FTC sent company a closing letter
2018
October 1
The FTC sends Gillette a closing letter after raising concerns with the company regarding "certain marketing materials [that] overstated the extent to which Gillette products . . . are made in the United States."  In the letter, the FTC states that Gillette had implemented a remedial action plan that "includes discontinuing unqualified U.S.-origin claims across all shaving and shaving-related products in digital advertising, broadcast advertising, and on packages," and that the Commission will continue to monitor the company's advertising closely.
April 24
According to Kantar Media, Gillette ceases airing its Boston-centric commercial on national television.
April 2
Gillette airs a new national television commercial that, instead of highlighting its Boston factory and showing multiple American flags, states "Invented in Boston. Made and sold around the world."
March 1
TINA.org sends a letter to the FTC regarding Gillette's ineffective changes to its 30-second national television commercial and urging the Commission to take swift action.
February
Gillette makes minor edits to its 30-second national television commercial boasting its Boston headquarters, including (1) adding a barely legible disclosure toward the end of the commercial that appears on the screen for approximately two seconds stating "Founded in Boston. Where we still make all premium ProShield, ProGlide, and Fusion5 cartridges." and (2) replacing the screenshot that originally showed three razors with foreign made handles  with a screenshot of three blades it claims are made in Boston.
However, neither of these changes make the deceptive commercial any less misleading.  The added disclosure is not clear and conspicuous as is required by law, and the commercial still makes the unqualified implied claim that all Gillette products are made in Boston, which is deceptive because the vast majority of Gillette products are made, in whole or in part, outside the United States.
January 22
Due to Gillette's failure to completely remedy its deceptive Made in Boston campaign, TINA.org files a complaint with the FTC urging it to commence an investigation into the marketing tactics being used by Gillette and take appropriate enforcement action.
December 2017-January 2018
As a result of TINA.org's warning letter, as well as several subsequent communications between TINA.org and senior counsel for Gillette, the company ultimately removes the majority of its deceptive social media posts, apparently acknowledging the existence of deceptive origin claims in its marketing materials. But Gillette has thus far failed to remove deceptive origin claims from its daily national television commercials – the most visible part of its Made in Boston marketing campaign – or a YouTube video that has been viewed more than 500,000 times.
2017
December 21
TINA.org sends warning letter to Procter & Gamble notifying it of TINA.org's findings regarding Gillette's Made in Boston marketing campaign, and asking that it remedy the deceptive marketing immediately.
Despite Boston-Made Claims, Many Gillette Products Wicked Imported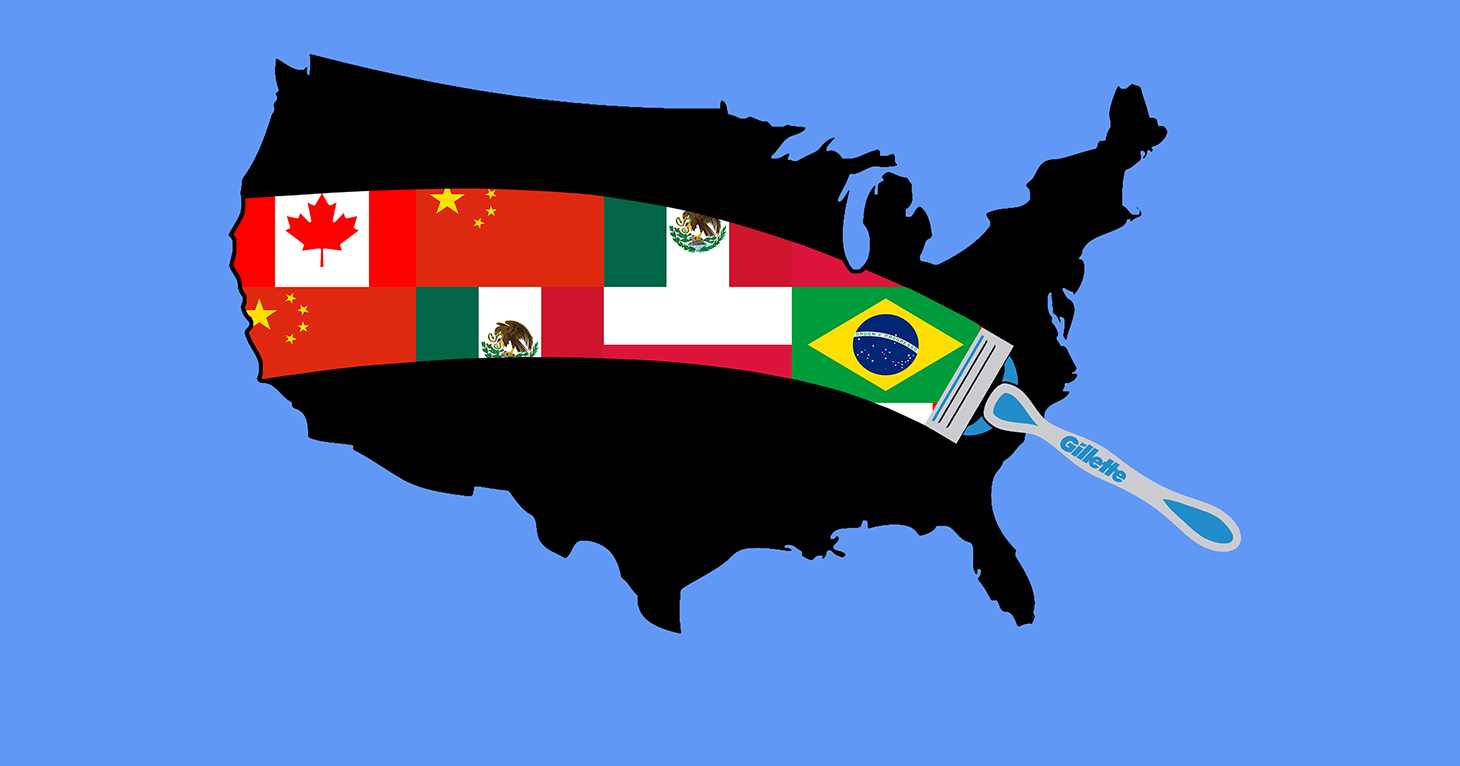 Despite Boston-Made Claims, Many Gillette Products Wicked Imported
TINA.org files FTC complaint over Gillette's false and deceptive Made in the USA claims.