TINA.org to FTC: Prevagen is Making Unsupported Memory Claims
Investigation finds no competent evidence to support memory improvement claims and FTC files a lawsuit.
|
More than one in three people over 70 suffer from a form of memory loss and with aging baby boomers now approaching their later decades, it is estimated that more than 10 million Americans are going to develop some form of brain disease. Meanwhile, supplements that claim to help brain function are flooding the market.
But among the countless "memory supplements" on the market, Prevagen stands apart as the industry's self-proclaimed leader. Manufactured and marketed by Wisconsin-based Quincy Bioscience, sales of the supplement, which can be found in major retail stores such as CVS and Walgreens, have exceeded two million bottles since its launch in 2007.
Prevagen, which costs between $40 and $60 a bottle, promises in TV commercials and on its label that it has the relief memory loss sufferers are searching for. What's more, it advertises it is clinically proven to improve memory. But a TINA.org investigation has found that Quincy Bioscience is in fact deceiving consumers because it does not have reliable scientific evidence to support that claim. Accordingly, TINA.org has alerted federal authorities about the company's false advertising campaign.
RELATED: TINA.org alerts major TV networks to deceptive Prevagen ads
Clinical claims lack support
Three studies that the company cites on its website as evidence that Prevagen improves memory are riddled with deficiencies that render them completely unreliable, including the fact that Quincy Bioscience paid for and authored all three. Additionally, basic scientific principles, according to a nutrition expert, do not support that the key ingredient in Prevagen — a synthetic protein called apoaequorin that Quincy Bioscience says was originally plucked from a bioluminescent jellyfish found only in Puget Sound — has any effect on memory.
But while Quincy Bioscience's role as author presents an obvious conflict of interest — as the company stands to benefit financially from sales of the supplement — that's not the only issue with the three studies on its website. Among other shortcomings:
None were published in peer-reviewed scientific journals.
Two of the three failed to include a control group and amount to nothing more than anecdotal information based on a small group's answers to three questions.
The one double-blind and placebo-controlled study cited did not find a significant difference with regard to cognitive function between people who were given the main ingredient in Prevagen and those who were given the placebo.
Considering how the body digests the jellyfish-inspired ingredient at the center of the Prevagen formula makes this last bullet point less surprising. Simply put, apoaequorin, as a protein, cannot penetrate the blood-brain barrier and thus is blocked from any interaction with the nervous system, said Dr. David S. Seres, director of medical nutrition at Columbia University Medical Center, who reviewed Prevagen's claims and studies at TINA.org's request.
"It is biologically inconceivable that taking a protein by mouth would have any effect on memory," Seres concluded.
TINA.org calls on FTC to step in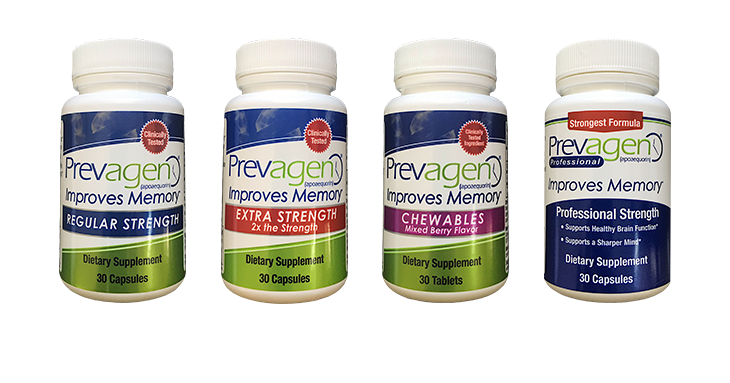 In a letter sent Sept. 8, TINA.org called on Quincy Bioscience to correct all deceptive advertising claims that Prevagen is clinically proven to improve memory, and to come clean with consumers about the veracity of its studies. TINA.org wrote that it would alert the FTC to the issues if the company did not take the necessary corrective measures by Sept. 16. After failing to receive any response from Quincy Bioscience by that deadline, TINA.org filed a complaint with the FTC over the continued deceptive advertising of Prevagen, urging that the agency take action to compel changes.
"Aging Americans should not be a target for unscrupulous marketers getting rich off empty promises that their miracle product can cure memory loss," said TINA.org Executive Director Bonnie Patten.
TINA.org reached out to Quincy Bioscience President Mark Underwood and CEO Michael Beaman for comment for this story but neither has responded.
In a statement following the FTC and New York State lawsuit against the company, Quincy Bioscience said: "We vehemently disagree with these allegations made by only two FTC commissioners. This case is another example of government overreach and regulators extinguishing innovation by imposing arbitrary new rules on small businesses like ours."
Brain claims in focus
TINA.org's complaint to the FTC comes at a time of increased scrutiny of brain supplements. In July, the FTC reached a settlement with the marketers of Procera AVH over its claims that, much like Prevagen, the product was clinically proven to reverse age-related memory loss. Also this summer, the heads of the Senate's Special Committee on Aging sent letters to the FDA and more than a dozen major retailers including Amazon, Target and Google, requesting information on how the agency and companies safeguard consumers from dubious brain products on the market. The letter to the FDA expressed concern that the agency was not doing all it can to prevent "fraudulent products from entering the market."
Pen pals over Prevagen
Quincy Bioscience is no stranger to the FDA. The agency has repeatedly raised questions about the safety of the main ingredient in Prevagen.
The FDA and Quincy Bioscience first became pen pals over Prevagen in August 2007, when Quincy Bioscience submitted a new dietary ingredient notification for apoaequorin. The FDA's response a few months later cited "significant concerns" regarding the safety of the ingredient. The agency wrote:
The FDA reiterated its safety concerns again in July 2012 and in Oct. 2012 sent a warning letter to Underwood. Among other things, the October warning letter to the Quincy Bioscience president outlined violations related to the under-reporting by the company of serious adverse health events reported by consumers, including seizures, strokes and worsening symptoms of multiple sclerosis. In total, the FDA said Quincy Bioscience failed to report more than 1,000 adverse health events between May 2008 and Dec. 2011.
The FDA has received more than 50 adverse health events regarding Prevagen, documents obtained by TINA.org through a Freedom of Information Act (FOIA) request show.
In response to a TINA.org request for comment on why the FDA has not taken steps to halt the marketing of Prevagen based on its safety concerns, an agency spokeswoman said in an email that she could not comment on an "open compliance matter."
Meanwhile, sales of Prevagen remain uninterrupted and Quincy Bioscience continues to rake in millions.
For more on TINA.org's legal action against Prevagen, click here.
UPDATE 11/20/20: A federal district court has approved a class-action settlement over claims that Quincy Bioscience falsely advertises that Prevagen can improve memory. TINA.org had objected to the proposed settlement on the grounds that the terms were unfair to consumers, who are only eligible to receive a maximum refund of $12 unless they kept receipts. The FTC and state of New York's lawsuit against Quincy is pending. For updates on that case, click here.
---
You Might Be Interested In
FTC Brain Claims Cases Since 1995
FTC Brain Claims Cases Since 1995
Since 1995, the FTC has brought nearly 70 actions over deceptive brain claims.
Five Reasons the BBB Shouldn't Be Your Only Stop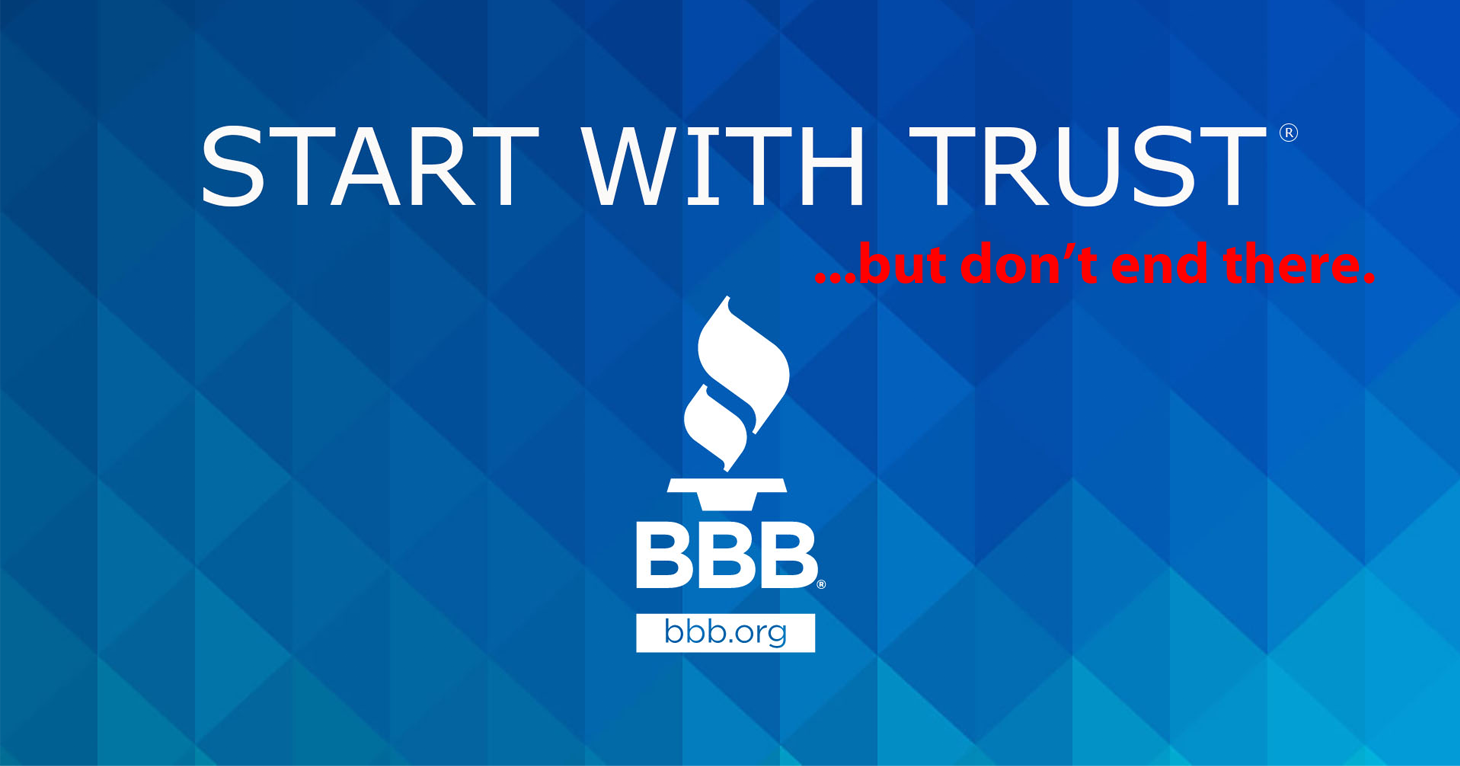 Five Reasons the BBB Shouldn't Be Your Only Stop
Researching a company shouldn't be one-stop shopping.
How Amazon Promotes, Profits from Deceptively Marketed Brain Supplements
How Amazon Promotes, Profits from Deceptively Marketed Brain Supplements
The largest retailer in the world isn't just turning a blind eye to the deceptive marketing of these products.