7 Marketers That Get Coal in Their 2019 Holiday Stocking
TINA.org's annual list includes a pillow maker, a televangelist and a for-profit college.
As we ring in the New Year, we at TINA.org like to wring out companies and/or people whose advertising didn't meet truth in advertising standards. Here's who is on TINA.org's 2019 list (in alphabetical order):
CBD
Back in January, TINA.org published our annual list of deceptive ad trends for the New Year. The list included CBD products marketed with unproven health claims. We predicted that many CBD marketers might interpret the FDA's then-recent approval of the first drug containing cannabidiol or CBD (strictly for the treatment of seizures associated with two rare and severe forms of epilepsy) the wrong way, and proceed to peddle their products for a plethora of serious diseases, including cancer. It appears we were right. Even as the FDA explores a potential regulatory pathway for CBD, the non-high-inducing compound in cannabis, the agency issued nearly two dozen warning letters to CBD marketers in 14 different states in 2019. This, after it sent only one warning letter to a CBD marketer in all of 2018. And the vast majority of the 2019 warning letters — 18 out of 22 — refer to cancer-treatment claims, including claims to inhibit cancer cell growth, help patients struggling with advanced stage cancers and even altogether cure cancer. The FDA wasn't alone in its 2019 crackdown on CBD marketers making deceptive disease-treatment claims. The FTC also pitched in.
Juul
In 2019, e-cigarette giant Juul appeared intent on changing the narrative that it targets youth – contributing to, if not largely responsible for, the rapid rise of e-cigarette use among teens, who health officials say are attracted to the flavored products — with a new ad campaign aimed at adult smokers. "Make the switch," Juul said in the ads, which debuted in January and featured middle-aged smokers (who made the switch from cigarettes to Juul), as opposed to the young models of earlier campaigns. But the new campaign drew criticism from public health groups including the American Lung Association and the Truth Initiative who said the slogan amounted to an unapproved, and therefore illegal, smoking cessation claim. Four months after the groups called on the FDA to open an investigation and take enforcement action, the agency sent a letter to Juul in September expressing concerns that the campaign "may convey that switching to Juul is a safer alternative to cigarettes." Two weeks later, Juul announced that it was suspending all broadcast, print and digital product advertising in the U.S.
MyPillow
Three years after paying $1 million to settle a deceptive advertising lawsuit filed by consumer protection officials in California, MyPillow reverted to its not-so-old ways in 2019. A multimillion-dollar ad campaign touted the findings of a "clinical sleep study" that purportedly showed improvement in sleep for subjects who used MyPillow, which included people with sleep apnea. But the study was a sham, which may help explain why MyPillow founder and CEO Mike Lindell didn't want to talk much about it when TINA.org reached out for comment on the study in January. In October, MyPillow agreed to pay $100,000 and to refrain from referring to unreliable scientific studies in its marketing materials to settle allegations that it violated the 2016 agreement with California regulators.
Neora
It's not just that the FTC sued Neora, the MLM formerly known as Nerium, alleging it is an illegal pyramid scheme, in 2019, three years after TINA.org alerted the agency to the company's deceptive marketing practices. It's how Neora preemptively challenged the lawsuit, filing its own lawsuit on the same day the FTC filed its complaint, that earns the company a spot on TINA.org's list. The countersuit accuses the FTC of attempting to "unilaterally and retroactively change the definition of a 'pyramid scheme'" and includes a laundry list of requests, including that the court declare that Neora is not and has never been a pyramid scheme and that it issue an advisory legal opinion vindicating the rights of the entire MLM industry. But as TINA.org pointed out, the odds of Neora coming out of this a winner and the FTC a loser are not good.
Neurocore
When it comes to claims to treat diseases such as ADHD, anxiety, autism, depression and insomnia, believing isn't seeing like it is with the big guy in red. Seeing is believing, which is to say marketers must possess competent and reliable scientific evidence to back up their disease-treatment claims. In 2019, this is something that "brain training" company Neurocore had in short supply, a TINA.org investigation found. As a result, TINA.org filed complaints with the FTC and FDA alerting the agencies to the company's use of unsubstantiated health claims, as well as its use and sale of unapproved medical devices, and urging them to take appropriate enforcement action to protect vulnerable consumers.
Peter Popoff
TINA.org spent a good portion of 2019 reading letters from one Peter Popoff, a televangelist who was exposed as a fraud in the 80s but who just won't go away. TINA.org sent for Popoff's "miracle spring water," which Popoff promised in TV commercials would provide "liberation from the bondage of debt." But instead of receiving a check like the one a woman in one of the commercials said she received in the amount of $7,000, Popoff sent us a bill. "SEND EXACTLY $19.00," Popoff wrote in the first of a series of solicitations for money. "Because 1 is the number of the Father … and 9 is the number of NEW BIRTH." Over the course of five months, Popoff requested more than $300 — "seed money," Popoff said, for "a bountiful Harvest of Great Blessings." Suffice to say, we're still waiting for our financial miracle.
University of Phoenix
A recent FTC settlement with the University of Phoenix means coal for the for-profit school and nearly $200 million in refunds and debt forgiveness for students who the agency alleged the university misled with "fantasy job opportunities." While high-paying employers such as Microsoft and Twitter featured prominently in the university's ads, giving the impression that the school worked with these companies to create special job opportunities for students, the FTC claimed there were no such partnerships between the university and these firms. The agency also alleged the university's deceptive ads targeted active duty service members, veterans and military spouses. The $191 million settlement, which will be split roughly 75/25 between debt forgiveness and consumer refunds, respectively, is the largest the FTC has obtained in a case against a for-profit school, the agency said.
Read more about TINA.org's work exposing false and deceptive advertising in 2019 here.
---
You Might Be Interested In
Uber to Pay $20 Million for Allegedly Misleading Drivers
Uber to Pay $20 Million for Allegedly Misleading Drivers
Ride-hailing service exaggerated earnings claims for drivers, FTC says.
Herbalife FTC Documents
Herbalife FTC Documents
Complaint for Permanent Injunction and Other Equitable Relief Stipulation to Entry of Order For Permanent Injunction and Monetary Judgement
Cheesy Claims: More Holes Than Swiss?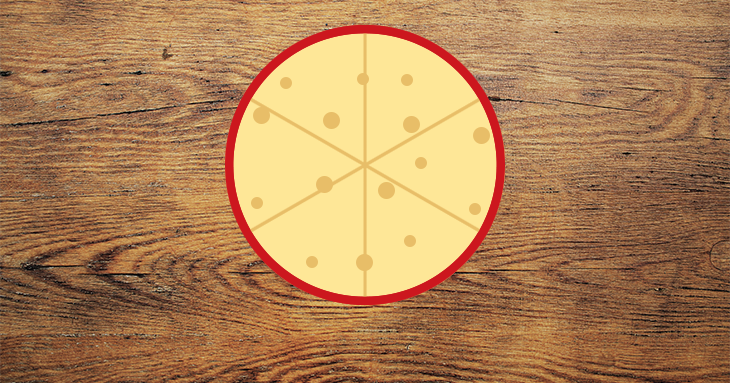 Cheesy Claims: More Holes Than Swiss?
TINA.org melts down five questionable queso claims.