October 2021: Plaintiffs appealed the district court's September 2021 decision.
September 2021: The district court denied plaintiffs' motion to vacate the dismissal.
April 2021: The Ninth Circuit dismissed plaintiffs' appeal.
November 2019: The named plaintiffs filed a Notice of Appeal regarding the order dismissing the case. (Case No. 19-56295, 9th Cir.)
October 2019: This case was voluntarily dismissed When a complaint is dismissed with prejudice, it cannot be refiled..
August 2019: The named plaintiffs moved to voluntarily dismiss this action in order to immediately appeal the July 2019 arbitration order.
July 2019: A federal judge ordered the named plaintiffs to arbitrate their claims, finding the arbitration agreement to be valid and enforceable, but indicated that the arbitrator must decide whether the plaintiffs can arbitrate claims on a class-wide basis. The case was stayed pending the outcome of arbitration.
March 2019: A class-action lawsuit was filed against LuLaRoe and its co-founders alleging that the MLM company is a pyramid scheme and that consultants make money by recruiting others to join instead of selling products. According to the complaint, millions of dollars were paid to a few distributors at the top of the pyramid at the expense of many at the bottom of the pyramid. Plaintiffs further allege that LuLaRoe fails to honor its "100%" return policy, provides misleading income statements, misrepresents that consultants who "buy more" LuLaRoe products will "sell more," and fails to disclose that the quality of its products is declining and that the market for consultants is saturated. (Plaintiffs filed an amended complaint in April.) (Sperring et al v. LuLaRoe, LLC et al, Case No. 19-cv-433, C.D. Cal.)
For more of TINA.org's coverage of LuLaRoe, click here.
LuLaRoe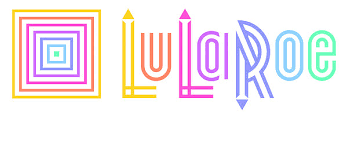 LuLaRoe
TINA.org found MLM famous for its leggings violated a court order by using atypical income claims.
LuLaRoe's Return Policies
LuLaRoe's Return Policies
Allegations: Misrepresenting return and refund policies and practices
LuLaRoe Pyramid Scheme Claim
LuLaRoe Pyramid Scheme Claim
Allegations: Pyramid scheme allegations
LuLaRoe Pyramid Scheme Claims
LuLaRoe Pyramid Scheme Claims
Allegations: Failing to disclose that it operates an illegal pyramid scheme