What You Should Know about Elomir
What you need to know before you #hitthestrip.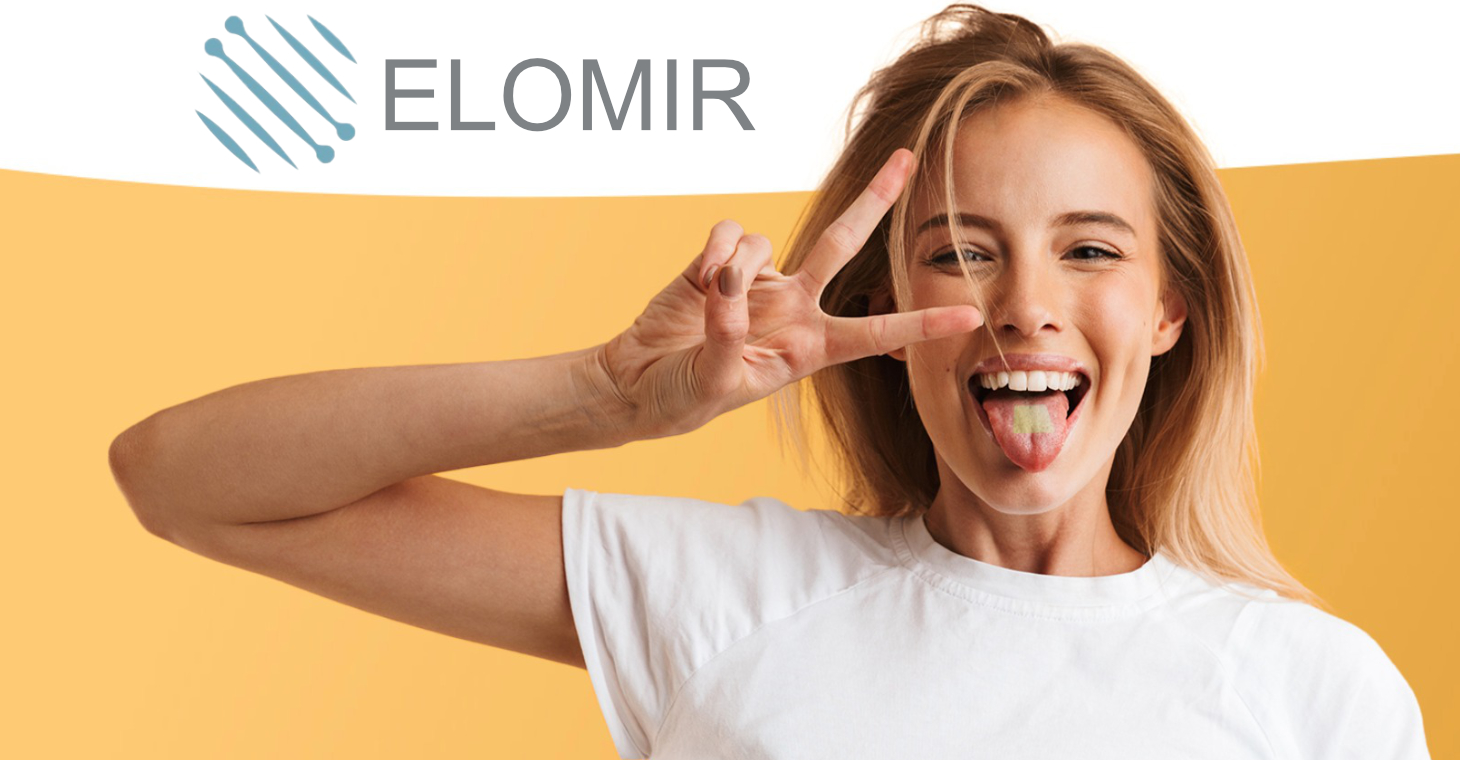 "We've designed Elomir specifically to be your support physically, emotionally – as well as providing an exciting business opportunity," says the husband-and-wife team behind the Texas-based MLM. Toan and Van Nguyen launched Elomir in July 2022. Its flagship product is a dissolvable yellow tongue strip called Axis Klärity.
But in five short months, Elomir, its cofounders and its distributors have managed to fill the internet with illegal and deceptive marketing claims to sell its product and promote its business opportunity. And that's just the beginning.
Here's what you need to know before you #hitthestrip (click to expand each topic):
Illegal disease-treatment claims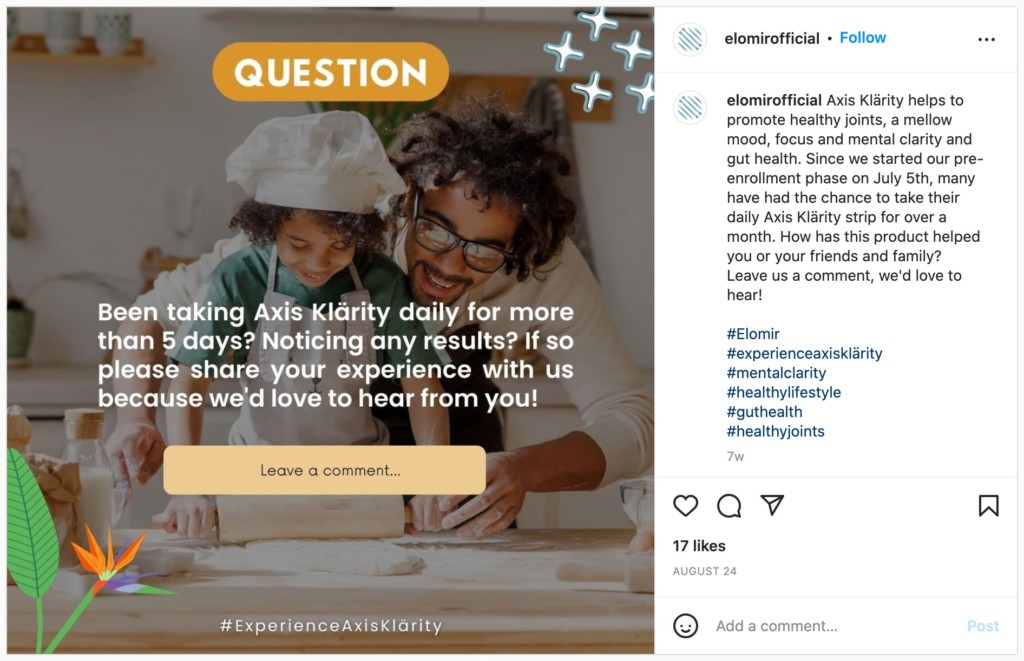 Marketing Axis Klärity as having the ability to treat, cure, alleviate the symptoms of, or prevent diseases is simply not permitted by law. In fact, the FDA has established that claims to enhance focus and mental clarity are drug claims requiring its approval, which Elomir does not have (though it does have a drug ingredient – more on that to come).
But the law hasn't stopped Elomir, its cofounder and its distributors from making inappropriate health claims. The internet is littered with marketing material claiming that Axis Klärity not only promotes focus and mental clarity but also treats autism, anxiety, diabetes and inflammation, among other conditions, and fights off viruses. Some social media posts pitch the product as an alternative to prescription medication.
And while Elomir boasts that Axis Klärity contains three "simple yet effective" ingredients – NAC conjugate, thiamine conjugate and curcumin conjugate – nowhere in any of its marketing material does the company provide any evidence that it has competent and reliable scientific substantiation for its health claims.
To view TINA.org's sampling of more than 75 illegal and unsubstantiated disease-treatment claims, click here.
Deceptive income claims
This is the point in a What You Should Know article where we usually tell you that when discussing the earnings of its distributors, an MLM may not make deceptive use of unusual earnings realized only by a few distributors without running afoul of the law. And that a failure to disclose that the structure of a program ensures that the vast majority of consumers cannot achieve substantial income is deceptive under the law.
But in Elomir's case, the MLM simply hasn't been around long enough to say what a typical distributor makes. The company admits as much in its income disclosure statement, saying it "lacks enough statistical data to prepare reliable income disclosures." As for the "structure" of Elomir's single-page compensation plan*, here's what we already know about multilevel marketing: most people who join MLMs make little or no money and some even lose money.
Yet the month Elomir launched its cofounders were already touting commission payments to distributors in the "multiple 7 figures" (which given that the company had just started offering its product to the public raises questions over whether those payments were based on actual product sales or recruitment, the latter being one of the hallmarks of a pyramid scheme).
Following the cofounders' lead, distributors have deceptively marketed the business opportunity as a way to achieve financial freedom, save for retirement and pay off credit card debt, among other things.
To view TINA.org's sampling of more than 30 deceptive income claims, click here.
*While a disclaimer at the bottom of the page says to "see full compensation plan document for rules and restrictions to bonuses," the single-page compensation plan is the only one available to consumers who visit Elomir's website.
Drug ingredient is a big red flag
The regulatory status of one of the three ingredients in Axis Klärity is another cause for concern for prospective recruits. As it currently stands, the FDA considers N-acetyl-L-cysteine, or NAC, a drug ingredient. Which is to say, it may be illegal to market the ingredient as a supplement as Elomir is doing.
Elomir cofounders are MLM hoppers
Prior to founding Elomir, the Nguyens bounced around a few MLMs, including Nerium. In 2016, Nerium sued the couple for allegedly recruiting Nerium distributors to join another MLM in violation of an agreement between Nerium and the Nguyens. (Nerium, which has since rebranded itself as Neora, was the subject of a TINA.org complaint to regulators and subsequent lawsuit by the FTC that recently went to trial.)
If you don't have something nice to say…
If you have something bad to say about Elomir, you better keep it to yourself if you sign up to become a distributor and don't want to risk getting suspended or even terminated.
Under the company's Code of Ethics, as outlined in its 46-page Statement of Policies & Procedures, by which all Elomir distributors are bound, "negative and disparaging comments" about the company, its products, its policies or its compensation plan are prohibited.
Such conduct represents a breach of these Policies and Procedures and may result in suspension or termination of the offending [distributor's] account.
Elomir doesn't even want distributors talking to people who don't have anything nice to say about the MLM. In fact, Elomir tells distributors to report negative posts to the company.
Responding to such negative posts often simply fuels a discussion with someone carrying a grudge that does not hold themselves to the same high standards as Elomir, and therefore damages the reputation and goodwill of Elomir.
But what if – hear us out – the person isn't "carrying a grudge" and there's value in what they have to say, however detrimental to Elomir?
It's important that consumers can share their honest opinions – not only is it important, it's protected under the law. The Consumer Review Fairness Act makes it illegal for a company to use a contract provision, such as a non-disparagement clause, to prevent a person who is a party to that contract to give an honest review.
Elomir is violating its own policies and procedures
As part of a "mutual commitment statement" in its policies and procedures, Elomir promises to (among other things) pay commissions "accurately and on a timely basis" and implement changes to the compensation plan with input from distributors. In return, the company says, it expects distributors to (among other things) "[n]ot make exaggerated income or product claims." Yet, as outlined above, the company itself is making exaggerated income and product claims (among other things).
Point of no return
Among the stated reasons Elomir gives itself in its policies and procedures to terminate distributors is returning over $500 worth of Elomir products, services and/or sales tools for a refund within a 12-month period. And returning any products within 30 days results in a six-month suspension of a distributor's account. So don't buy more product than you can sell. A box of Axis Klärity containing 30 strips – one month's supply – currently costs $89.
Withholding commissions
Considering that most people who get involved in multilevel marketing make little or no money, it's significant that Elomir states in its policies and procedures that it "reserves the right to postpone bonus and commission payments until such time the cumulative amount exceeds $25.00." So much for the company's promise to pay commissions "on a timely basis."
In an industry that often laments the existence of distributor posts containing false or misleading claims, Elomir has squandered the opportunity to get off on the right foot. The MLM had a clean slate. But now it needs to clean up its deceptive marketing.
TINA.org reached out to Elomir for comment. Check back for updates.
Find more of our coverage on MLMs here.
---
You Might Be Interested In
Weeding Out Juice Plus' Illegal Health Claims
Weeding Out Juice Plus' Illegal Health Claims
Fruit and vegetable supplement MLM continues to violate the law.
What You Should Know about USANA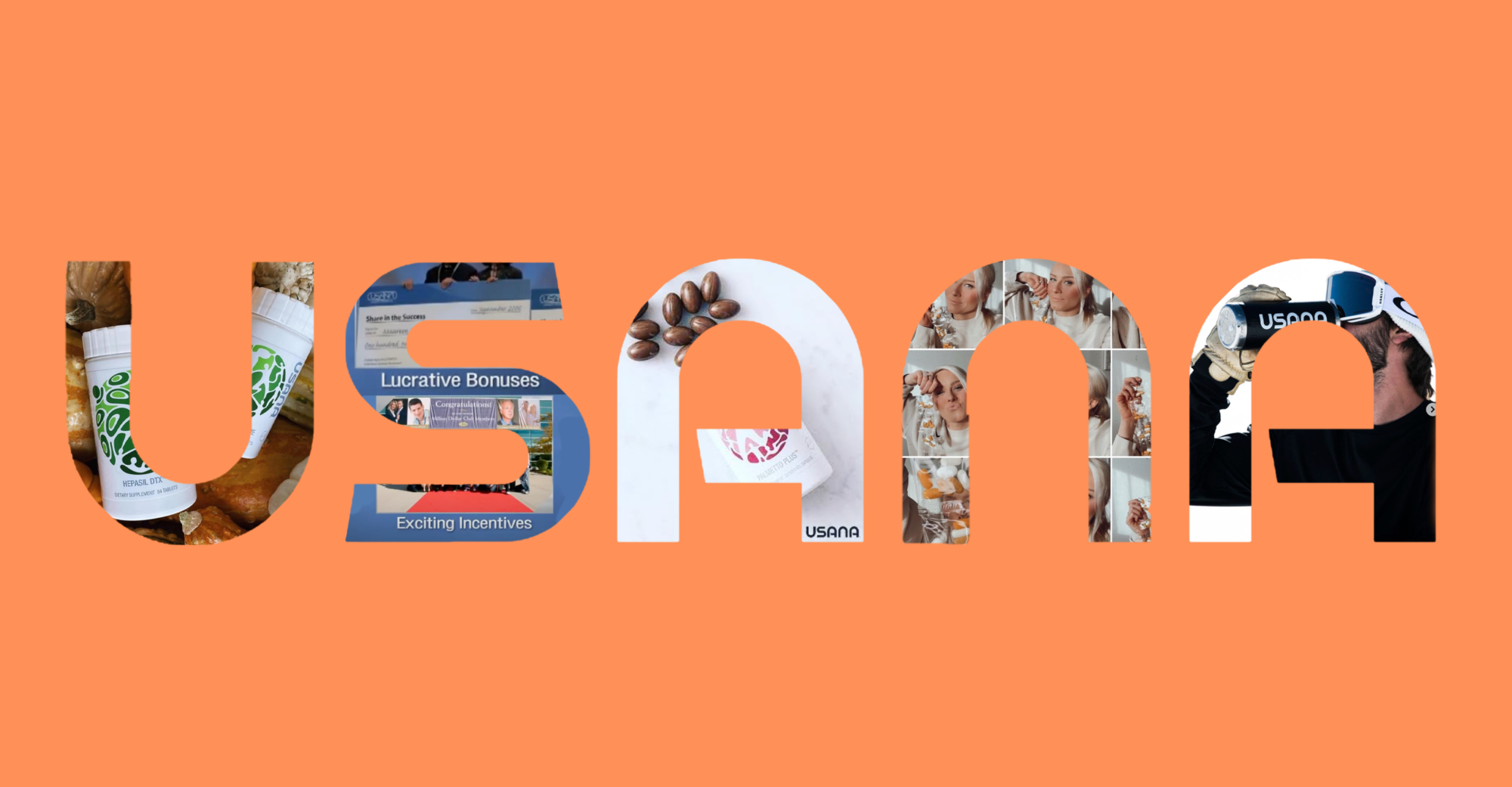 What You Should Know about USANA
Supplement MLM takes down dozens of deceptive claims following TINA.org investigation.
TINA.org Finds Plexus Deceptively Marketing Supplements for Kids
TINA.org Finds Plexus Deceptively Marketing Supplements for Kids
Distributors deceptively claim products boost childrens' immune systems and may even keep them virus free.