TINA.org Pursues Complaints Against Kids' Supplement
Truthinadvertising.org alerts federal and state regulators to deceptive marketing.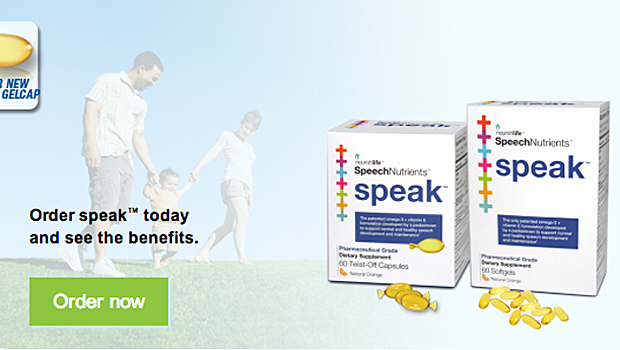 The founder and president of a dietary supplement company marketing a "patented" formula to children with speech delays confirmed this week that there is no patent issued for the product, that a majority of testimonial photos on the site were purchased from an image company and are not photos of families quoted on the site, and that a seemingly independent research site linked to the company's website is actually owned by the company.
NourishLife, LLC president and founder Mark Nottoli's comments came in response to a letter TINA.org sent March 19, 2013 outlining several deceptive marketing concerns.  But despite this, the Illinois-based company has not complied with TINA.org's request that it correct its marketing claims for the supplement – SpeechNutrients speak™ ("Speak") – and notify its customers about the misleading advertising.  Wednesday, TINA.org filed complaints with federal and state regulators urging them to take action.
In TINA.org's letter to Nottoli, the nonprofit advocacy group based in Madison, Conn. outlined five marketing concerns:
No patent has been issued for the formula, despite claims by the company dating back to 2008 that it is patented.
 There is no competent and reliable scientific evidence to support the company's claims about Speak's efficacy.
The company claims the supplement contains "pharmaceutical grade" omega-3 when there is no such thing.
All but one of the "family" photos associated with the testimonials regarding the effectiveness of Speak posted on the company's website – www.speechnutrients.com – are professional photos purchased from iStockphoto.com, but the site does not disclose that to consumers.
The ApraxiaResearch.com website linked to NourishLife's site, which poses as an independent site that parents are referred to in order to get more information on studies, is actually owned by NourishLife and is just another marketing tool used to sell Speak.
In addition to these marketing issues, the supplement contains highly elevated levels of vitamin E, which Nottoli does not deny.  In fact, the levels of vitamin E exceed the tolerable upper intake levels (i.e., the highest average daily intake level that one should consume because of the risk of adverse health effects) set by the Food and Nutrition Board.  Medical studies suggest that high levels of vitamin E may be harmful, though Nottoli disputes this fact, claiming that these elevated levels are actually beneficial.
There is no patent
On its marketing, advertising, and packaging labels, as well as in press releases dating back to 2008, NourishLife represents that Speak is a "patented" formula. However, no patent has been issued for the formula. Nottoli said there are two patent applications pending but confirmed that patents "have not issued" for the formula.
"I would agree that perhaps it is more appropriate to use the term 'patent pending,'" he said.
Flaws in clinical evidence
Nottoli said the company has "competent and scientific evidence" including numerous studies supporting the supplement's efficacy, which he sent to TINA.org. TINA.org disagrees. The Morris and Agin study touted by NourishLife was not a randomized, double-blind, placebo-controlled trial. Other studies on NourishLife's site do not provide adequate scientific evidence to support the company's testimonials or speech treatment claims.
 Many of our conclusions are speculative in the absence of controlled clinical trial. A better understanding of the underlying mechanisms accounting for these benefits are needed, and controlled research in apraxia and autism is warranted.  The subjective nature of parental report and varied doses of supplements used are major limitations of this report.
– from "Syndrome of Allergy, Apraxia, and Malabsorption: Characterization of a Neurodevelopmental Phenotype that Responds to Omega 3 and Vitamin E Supplementation by Claudia Morris, M.D. and Marilyn Agin, M.D.
Pharmaceutical grade Omega 3
NourishLife claims Speak contains "pharmaceutical grade" omega-3 when there is no such thing.  Nottoli said "pharmaceutical grade" is a phrase used to describe purity and high standards.  According to Tod Cooperman, M.D., president of ConsumerLab.com, "pharmaceutical grade" is marketing talk.  "There's no FDA definition of the phrase for any supplements."
Testimonials use stock photos
Nottoli confirmed that many of the photos are not pictures of actual families quoted in the testimonials, though that is not disclosed on the site. He said the images were used to protect the privacy of families.
"It is certainly not our intention to represent the photos as the actual images of those cited,'' he said. 
Nottoli said the ApraxiaResearch.com site provides information to parents about apraxia and does not mention Speak nor does it sell the supplement. The site, owned by NourishLife, however, promotes "[a]n omega-3.vitamin E nutritional formulation . . . [that] was developed by a pediatrician and published researcher…"  The site also specifically refers to the U.S. Patent Application that Nottoli says is pending for the Speak formula, and several of the testimonials on the site also appear (or used to appear) in similar form on NourishLife's website – www.speechnutrients.com.
High vitamin E levels
NourishLife doesn't alert its customers that the Speak supplement contains exceedingly high levels of vitamin E. Medical studies suggest that high levels of this vitamin may be harmful, though Nottoli disputes this fact.
"During the 5 plus years the Speak product has been marketed, we have provided consumers with millions of capsules without any documented reports of serious adverse events, which reports are required to be filed with the FDA,'' he wrote.
NourishLife lists on its website loose stools, moodiness, irritability, and emotional outburst as some side effects of taking Speak. However, at least two parents have told TINA.org and other media that their children experienced significant adverse reactions to the supplement, including seizure-like behavior and regression, and that the company was aware of the incidents. In addition, parents reported adverse reactions after TINA.org released its initial story about the supplement.
TINA.org takes action
Because Nottoli did not halt the numerous deceptive claims being made on the company site by the date TINA.org requested (one week), the advocacy group sent complaint letters Wednesday to the FTC, FDA, and the Illinois Attorney General. TINA.org also sent letters to Dr. Claudia Morris, a pediatric emergency medicine physician credited on the site with inventing the formula, and Children's Hospital & Research Center Oakland (CHRCO), where she was employed and which NourishLife touts on its website as having given the company an exclusive license to use the formula. In addition, the group sent a letter to the Better Business Bureau, which NourishLife advertises gave it the BBB Complaint Free Award, requesting it reevaluate its ratings of the supplement company.
Read more about TINA.org's actions here.

CORRECTION: This story posted Wednesday March 27 initially misidentified where Dr. Claudia Morris is employed. Morris is no longer employed at Children's Hospital & Research Center Oakland (CHRCO). 
---
You Might Be Interested In
A Growing List of Coronavirus Scams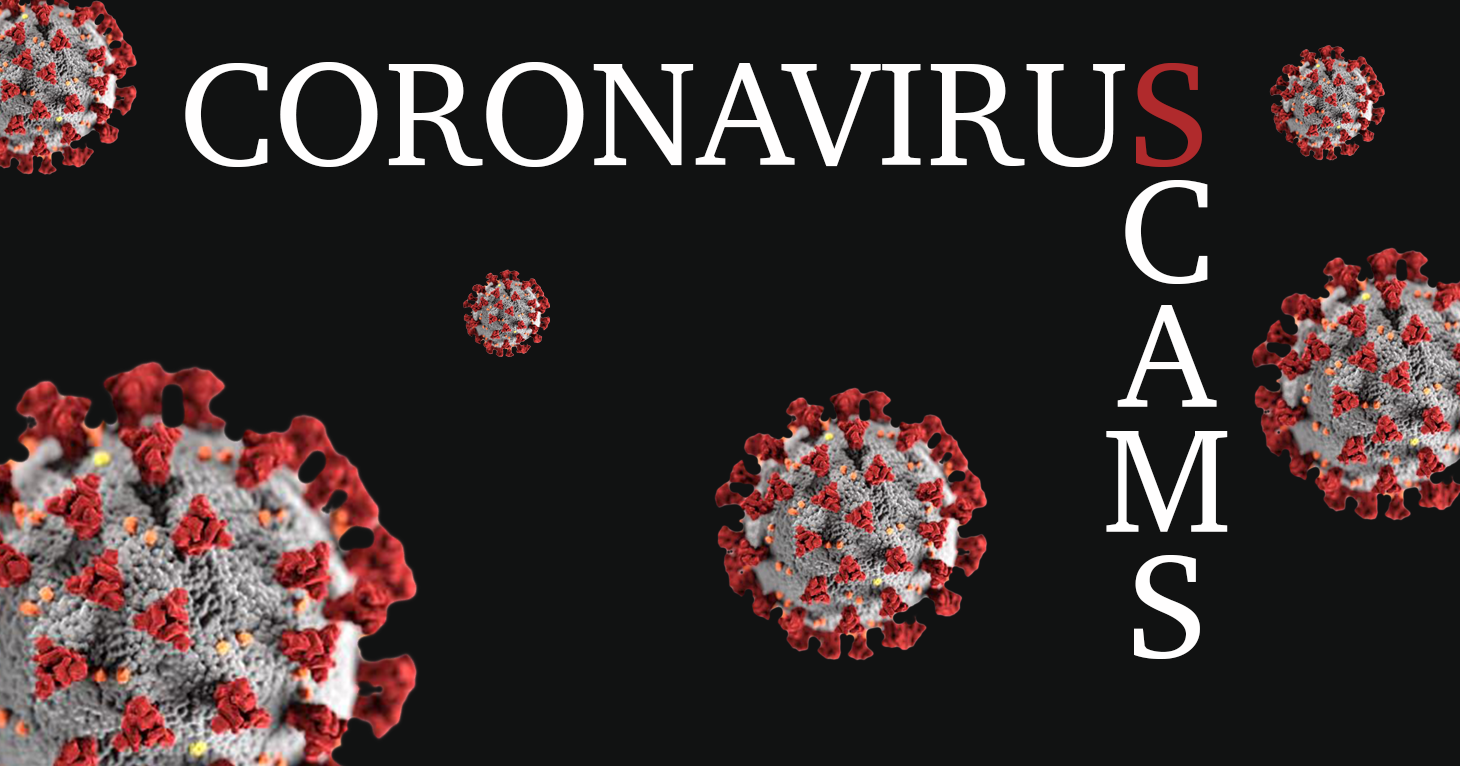 A Growing List of Coronavirus Scams
A master list of known and alleged scams.
Cancer Care: The Deceptive Marketing of Hope
Cancer Care: The Deceptive Marketing of Hope
TINA.org files complaint against CTCA and puts 42 cancer centers on notice for marketing atypical testimonials.
Deceptive Cancer Care Marketing By the Numbers
Deceptive Cancer Care Marketing By the Numbers