T-Mobile's #UnlimitedBaseball Has Innings Limit
Data speeds for certain "unlimited" customers can slow to a crawl.
Whoever wins the World Series this year, T-Mobile comes out on top.
T-Mobile, the only wireless carrier that is an official sponsor of Major League Baseball, has seen its #UnlimitedBaseball ad appear on the green screen behind home plate during some of the most dramatic moments of this year's Fall Classic between the Chicago Cubs and the Cleveland Indians. That includes the scene depicted above where Cubs closer Aroldis Chapman strikes out an Indians hitter on a 102 mph fastball with the potential tying run on third base.
But whereas Chapman's fastball regularly clocks in the low 100s as the fastest pitch in the major leagues, data speeds for certain "unlimited" T-Mobile customers who may enjoy watching baseball on their phone can slow to a minor league crawl.
That's because T-Mobile, like competitors AT&T, Verizon and Sprint, deliberately slows down or throttles data speeds after users reach a certain threshold. Earlier this month, after the FCC alleged that such restrictions regarding T-Mobile's "unlimited" data plans were not adequately disclosed to consumers, T-Mobile agreed to pay $48 million, including $35 million for consumers, and improve its disclosures.
"Consumers should not have to guess whether so-called 'unlimited' data plans contain key restrictions, like speed constraints, data caps, and other material limitations," said FCC Enforcement Bureau Chief Travis LeBlanc.
The T-Mobile case centered on the carrier's Top 3 Percent Policy under which consumers complained the services of heavy users with "unlimited" data plans were actually severely limited or rendered "unusable" for several hours a day. It's an issue noted in the fine print in this T-Mobile press release about the #UnlimitedBaseball ad campaign, which was touting a free trip to the 2017 World Series:
On all plans, during congestion the top 3% of data users (>26GB/mo) may notice reduce speeds until next bill cycle.
The T-Mobile settlement comes a year after the FCC fined AT&T a record $100 million in a similar data throttling case.
Find more of our coverage on "unlimited" data plans here.
---
You Might Be Interested In
The 'Buy' Button in the iTunes Store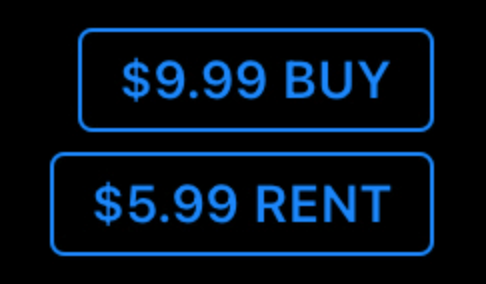 The 'Buy' Button in the iTunes Store
When you don't own what you buy.
Wimbledon on ESPN+
Wimbledon on ESPN+
Cable-sports giant faults in its marketing of streaming service.