AT&T Faces $100M Fine for Alleged Data Throttling
FCC to issue largest fine in agency history.
Allegations of slowing down data speeds has gotten AT&T onto the fast track of trouble with two federal agencies.
The FCC announced Wednesday it is going to fine the wireless carrier $100 million — the largest in its history –for misleading consumers about unlimited wireless data plans by slowing down data speeds. The allegations closely mirror those brought against AT&T by another federal agency — the FTC — in October 2014.
"Data throttling" hinders a smartphone user's ability to search the web, use GPS navigation and watch streaming video, among other applications.
The FTC lawsuit alleges that AT&T data throttled more than 3.5 million customers since October 2011 and if customers cancelled their plans after being throttled they were charged hundreds in early terminations fees.
AT&T countered in a motion to dismiss that the FTC suit that the agency lacked authority to bring the complaint and that only the FCC can regulate common carriers. (A judge did not agree and the FTC suit is still pending.)
Still, the FCC must have paid attention to AT&T's argument because it is alleging that AT&T is violating the 2010 Open Internet Transparency Rule by falsely labeling plans as "unlimited" and by failing to sufficiently inform customers of the maximum speed they would receive.
The FCC said since 2011 it has received thousands of complaints from AT&T customers who said they were misled by the company's policy of intentionally reducing their data speeds. They were upset that they were also locked into long-term contracts that were subject to early termination fees for the unlimited data plan that wasn't actually unlimited.
The FTC suit also alleges that AT&T deliberately reduced the data speeds of millions of smartphone customers with unlimited plans. The 2014 FTC suit came three weeks after the wireless carrier entered into a $105 million settlement with the FTC and state attorneys general over The practice of charging customers for cell phone services that they did not request or approve. allegations.
AT&T began offering unlimited data plans in 2007 and stopped  in June 2010 when it transitioned to "tiered" plans that carry a specific data amount. But smartphone customers with existing unlimited data plans were given the option to keep their plans.
Using similar language, officials from both agencies are contending "unlimited" is certainly not what consumers who paid for that plan received.
"Unlimited means unlimited," FCC Enforcement Bureau Chief Travis LeBlanc said in a statement Wednesday. "… the commission is committed to holding accountable those broadband providers who fail to be fully transparent about data limits."
In comments when the FTC suit was filed, Chairwoman Edith Ramirez said: "AT&T promised its customers 'unlimited data,' and in many instances, it has failed to deliver on that promise. The issue here is simple: 'Unlimited' means unlimited."
AT&T says it's been transparent from the start
Responding to the FTC suit, AT&T's general counsel and senior executive vice president Wayne Watts called the allegations baseless.
"We have been completely transparent with customers since the very beginning," Watts said. "We informed all unlimited data-plan customers via bill notices and a national press release that resulted in nearly 2,000 news stories, well before the program was implemented."
Internal focus groups advised against throttling 
Nearly 200,000 customers called AT&T about its throttling program, according to the FTC lawsuit. What may be more troubling, though, is the allegation that the company's own internal focus groups had indicated that the program — where unlimited data plans are in effect limited — would confuse consumers. Researchers for AT&T found that consumers felt "unlimited should mean unlimited" and that throttling was "clearly unfair," the suit alleges.
For more on AT&T's phone plans click here.
This article was originally published 10/30/2014.
---
You Might Be Interested In
Ad or Not? Snapchat and DJ Khaled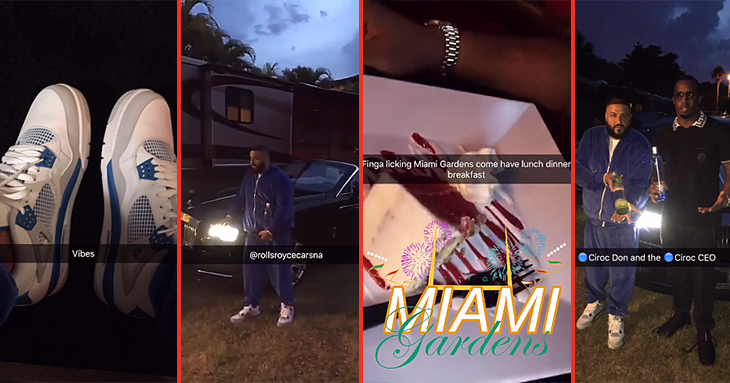 Ad or Not? Snapchat and DJ Khaled
Is DJ Khaled the key endorser on Snapchat?
Verizon, Sprint to Give $120M Back to 'Crammed' Consumers
Verizon, Sprint to Give $120M Back to 'Crammed' Consumers
All told, that's $290M going back to wireless consumers who federal regulators said were unfairly charged.
What Mobile Carriers Are Really Saying in Their Ads
What Mobile Carriers Are Really Saying in Their Ads
Digging into the fine print and details behind four recent ads.