AT&T TV
'The future of TV has finally arrived' and with it, hidden fees.
"The future of TV has finally arrived," AT&T says about the launch of its new live TV service, AT&T TV, which combines live TV with video streaming and apps. But sign up for AT&T TV and you will need to have an eye to the future, specifically the second year of a required two-year contract, when the $49.99 monthly rate advertised on AT&T's website will nearly double in price.
How is this disclosed on the AT&T website? We'll put it this way: The fine print has fine print.
Promotional rate versus prevailing rate
Under the promotional monthly rate of $49.99 on att.com/tv is a paragraph of terms that starts, in the muddled language of fine print, "w/24-mo. agmt. Prices higher in 2nd year." How much higher? To find out, consumers must click "See details" at the end of the paragraph (which is only possible if they read or skip to the end of the paragraph). Only then are the "prevailing rates" that AT&T charges customers in the second year of their contract revealed. Here's what the price hikes for AT&T TV look like in the second year:
$49.99 to $93/month for the Entertainment package
$54.99 to $110/month for the Choice package
$64.99 to $124/month for the Xtra package
$69.99 to $135/month for the Ultimate package
$54.99 to $86.99/month for the Optimo Mas package (AT&T TV's Spanish language offering)
And for the Choice package "and higher," this particular fine print notes, these second-year rates don't include a regional sports fee up to $8.49 a month (the first-year rates also exclude this fee). Throw in "certain other add'l fees & charges" and the future of TV is getting more expensive by the minute.
Not to mention if you want access to "Live TV & sports + 55,000 titles on-demand," per the fine print of the YouTube video above, you will need a subscription to the top-tier Ultimate package and all premium channels.
Getting out
If you want to get out after the first year to avoid the higher costs of service in the second year — guess what — it's going to cost you. AT&T charges $15 a month for each month left on the contract at the time of cancellation.
Find more of our coverage on the fine print here.
---
You Might Be Interested In
The 'Buy' Button in the iTunes Store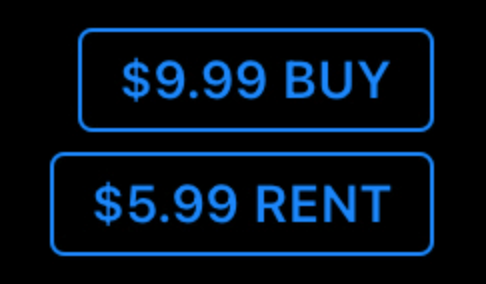 The 'Buy' Button in the iTunes Store
When you don't own what you buy.
Wimbledon on ESPN+
Wimbledon on ESPN+
Cable-sports giant faults in its marketing of streaming service.
CenturyLink
CenturyLink
Bundle for TV, internet, and phone will cost more in the required second year.