Wimbledon on ESPN+
Cable-sports giant faults in its marketing of streaming service.
If you subscribed to ESPN's streaming service ESPN+ to watch the biggest names in tennis compete live at Wimbledon this year, you might be in for a rude awakening today when the men's quarterfinals get underway. That's because the matches will be broadcast not on ESPN+ but on ESPN and ESPN2 so if you don't also have a cable package that includes those channels, you're going to miss out on the action. That includes the contest between eight-time Wimbledon champion Roger Federer (whose image is being used by ESPN to get consumers to sign up for its streaming service – see above) and 14-seed Hubert Hurkacz.
After receiving a tip from a consumer via Twitter, TINA.org looked into ESPN's streaming service, which costs $5.99 a month or $59.99 a year. And according to Business Insider:
ESPN+ is technically separate from ESPN, ESPN2 and ESPNews, so a subscription will not grant you access to live games being broadcast on those networks … Your ESPN+ account is the same as a cable login with access to the ESPN networks, so there's no way of getting around it either.
Before ESPN+ launched in April 2018, when it cost $4.99 a month, The Ringer similarly warned consumers:
ESPN+ won't have many major live sports broadcasts, so don't expect it to replace your cable package.
In its Wimbledon coverage on its website, ESPN notes that, "The entire tournament will be broadcast on the ESPN family of networks, as well as on ESPN+ and the ESPN App." But according to Business Insider, none of the remaining matches featuring the top tennis players in the world will be available to ESPN+ subscribers to watch live. Which raises the question of what the cable-sports giant means when it says Wimbledon on ESPN+ offers "exclusive daily coverage" for the duration of the tournament, which ends Sunday with the men's final (on ESPN).
TINA.org reached out to ESPN for comment late Tuesday. Check back for updates.
Find more of our coverage on streaming services here.
---
You Might Be Interested In
The 'Buy' Button in the iTunes Store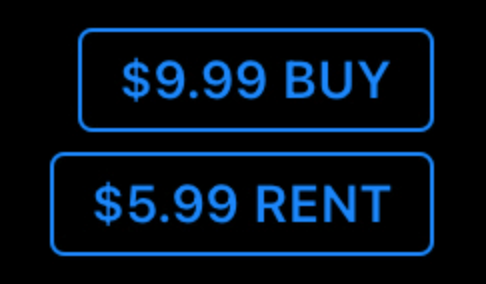 The 'Buy' Button in the iTunes Store
When you don't own what you buy.
Amazon Prime, CBS All Access and 'The Big Bang Theory'
Amazon Prime, CBS All Access and 'The Big Bang Theory'
If you're looking to binge-watch all 12 seasons before the comedy calls it quits this spring, look elsewhere.