Mary Kay Off-Roads into Deceptive Income Claims
The pink Cadillac is just one of many things top-selling distributors tout but few distributors achieve.
|
UPDATE 7/26/21: Acting on a TINA.org complaint, the Direct Selling Self-Regulatory Council conducted an investigation into the marketing of the Mary Kay business opportunity and issued a case report after determining that the company had removed from publication many of the inappropriate income claims identified by TINA.org. However, several of the deceptive income claims remain in circulation. Click here for the latest. Our original article follows.
A lot of MLMs offer distributors the opportunity to "earn" a car when they reach – and just as importantly, maintain — a certain rank in the company. But only one MLM gives its distributors the chance to get behind the wheel of the iconic pink Cadillac.
Launched in 1969, the Mary Kay Pink Cadillac Career Car Program is the most well-known incentive in the MLM industry. It's why many women say they chose to join the Texas-based cosmetics MLM in the first place. There's even a song at least one top-selling distributor sings about the pink Cadillac that goes "If I want it, I can have it and that's a fact."
But if you've never seen one, you're not alone. According to the most recent data available, there are only around 1,000 Mary Kay pink Cadillacs on the road.
There's a simple reason why: The typical Mary Kay distributor never ascends to the rank where they become eligible to participate in the car program (even those that do aren't necessarily making bank). In fact, the typical Mary Kay distributor, or independent beauty consultant as the company calls them, can expect to earn what most people who become involved in multilevel marketing can expect to earn: little or nothing — that is, if they don't end up losing money.
Yet Mary Kay and top-selling distributors who have been with the company long enough to know that their success is unlikely to be replicated by most distributors (to put it mildly) tell recruits they can earn a six-figure income, obtain financial freedom for their family and make enough money to purchase a brand-new home, among other things.
Deceptive income claims 
When discussing the earnings potential of its distributors, an MLM (and its distributors) may not make exclusive use of unusual earnings realized by only a few top distributors without running afoul of the law. Likewise, when marketing an MLM business opportunity as a way to make career-level income, a failure to disclose that the vast majority of consumers do not achieve substantial income is deceptive under the law.
Yet TINA.org has catalogued 200 deceptive income claims made by Mary Kay and its highest-earning distributors on the company website and various social media accounts, among other places. More than a third of the examples in TINA.org's sampling either mention or show the pink Cadillac, a deceptive income claim in and of itself. Notably, in the era of COVID-19, several examples also tout the business opportunity as pandemic-proof.
Having it all
At the center of the deceptive marketing campaign are representations that women don't have to choose career or family — they can have both.
"You were able to build a successful business and provide when dad couldn't," a daughter tells her mother in one of 13 video testimonials on the Mary Kay website under the banner "One Woman Can Have It All." When dad became sick and couldn't work, mom was able to put food on the table and pay the bills with the money she earned from her Mary Kay business.
In another company video on the same page, a single mother who enrolled in Mary Kay as part of a new life after leaving an abusive marriage tells her kids: "I had the money for the things that you guys wanted to do. That was so important to me."
Some mothers even get their own young daughters into Mary Kay, which is consistent with an "entrepreneurship course" that Mary Kay launched at a Dallas area high school in 2019.
Having it all for a Mary Kay distributor also means enjoying what you do, according to distributors whose stories are shared on the Mary Kay website. Women say they left jobs as nurses, dental hygienists and marketing professionals to become Mary Kay distributors not because the jobs didn't pay well but because they weren't happy. They all drive pink Cadillacs now.
Mary Kay also targets college students. Says one college student in her video testimonial:
When I was a junior in college, I met a Mary Kay consultant. She shared stories about young women that were moms and making an executive income and that was the life I dreamed of living. I didn't know anything about skincare, I didn't know anything about building a business but I was willing to learn.
This distributor turned out to be a quick learner. For the rare distributor who earns the incentive, it can take years to rise the ranks to qualify for the pink Cadillac but she did it in five months. Then she was able to retire her husband at 32 years old.
The "One Woman Can Have It All" page also features testimonials from two women who left Mary Kay and this is their second time around with the MLM, which is perhaps an attempt by the 57-year-old company to convince former failed distributors to give Mary Kay another shot. One of the women says she gave up her Mary Kay business to focus on being a full-time mom, contradicting claims that distributors can do both. But now, she says, she's finally figured it out – maybe:
It's so ironic that I left Mary Kay to be a homemaker because I think I can do both. I feel like I finally found a way that I see a balance. It's just a different lifestyle. There's no right way to be a mom. There's just the way that you make it work for you and your family. That has brought peace to my heart and it's rewarding especially because I have a daughter. I want her to grow up and know that she can do both. She can be a great mom and she can also have a great career.
But the fact remains that you cannot expect to earn career-level income as a Mary Kay distributor.
Debunking income claims
Mary Kay does not publish a U.S. income disclosure statement, depriving recruits of information that could help them make a better educated decision whether or not to sign up with the company, which requires the purchase of a starter kit for $130 (unless you pass on $400 in products and samples, in which case you can get started for $30). And in response to an FAQ that asks "How much money can I expect to earn as an Independent Business Consultant?" instead of giving a straightforward answer, which it should be able to provide, Mary Kay offers an inspirational quote from its late founder, Mary Kay Ash: "Set your goals and hang on to them until they are a reality. You've got to believe it before you will ever see it. Whatever the mind can perceive and believe, you can achieve!"
In refusing to disclose typical earnings, Mary Kay is clearly signaling that it would rather risk it (and distributors) violating the law than coming clean with the truth. The company's decision to hide how much a typical Mary Kay distributor earns (or doesn't earn) in the U.S. ensures that its U.S. distributors will almost certainly violate the law when they promote the business opportunity using examples of success. This is because they will not be able to counter the atypical earnings claims with the reality of how much the typical distributor earns. That said, the FTC has made clear that most people who join MLMs make little or no money.
Interestingly, Mary Kay does publish a Canadian income disclosure statement (because it's required by Canadian law) that backs up the FTC. It states that a typical Mary Kay distributor in Canada "does not earn any commissions or bonuses." According to a chart that is included in the document, some 83 percent of distributors earned nothing in annual commissions in 2019, while 15 percent earned $200 in annual commissions on average that year. Less than one half of one percent (0.050) earned more than $20,000 in annual commissions on average in 2019.
But wait, there's more.
According to the Canadian income disclosure statement, the rank at which distributors become eligible to participate in the car program, independent sales director, only earns around $20,000 in annual commissions on average. Factoring in business expenses, it's possible that a distributor who qualifies for the pink Cadillac program earns less than the federal minimum wage over the course of a year.
The truth about the pink Cadillac
To the casual observer, it may seem like Mary Kay gives away pink Cadillacs – among other makes and models in its "beauty fleet," which at one point included a BMW 320i – for free. But in reality distributors are on the hook for lease payments if they participate in any of the MLM's career car programs and their production slips below a certain level.
If you listen carefully, you can start to pick up clues that there may be some strings attached. When top-earning distributors talk about the Pink Cadillac Career Car Program, for example, they choose their words carefully. They say things like: "I was determined to earn the use of the Cadillac."
When it comes to the Pink Cadillac Career Car Program, Mary Kay says in its 2020 Advance Brochure that it "will pay all or part of the monthly leasing costs or Cash Compensation for eight calendar quarters (i.e., two years), depending upon the net adjusted unit wholesale production from the prior quarter."
But if wholesale production (which is not the same as earned commissions) in the previous quarter falls below $50,000, the distributor has to chip in. How much depends on how dramatic the decline in production. If it falls below $32,000, Mary Kay will pay nothing, according to a chart in the brochure.
Another red flag? According to a 2003 court decision involving the career car programs, Mary Kay leases the cars then grants use of the cars to distributors, who sign a "Program Agreement" under which they assume all obligations of the lease.
More questions
It's unclear whether Mary Kay gives distributors the option to purchase the car at the end of the two-year lease. Instagram posts by top distributors suggest that the only way to keep the car is to restart the program.
"13 pink cars in 28 years and not a single car payment since I was 21 years old," wrote one distributor on Instagram last September, which breaks down to almost exactly one car every two years.
Added another: "The funny thing is we all drive Mary Kay cars that have very low mileage on them and are still like new, but Mary Kay insists on upgrades every 2 years!"
But there's a good argument for getting out of the car program while you still can as there's no way to guarantee that your production won't fall below the minimum requirement, at which point the lease payments will be coming out of your pocket.
No excuses
Not only is Mary Kay a member of the Direct Selling Association (DSA), the industry trade group whose often-touted code of ethics prohibits members from making misleading claims, it's a Top 20 member company and a DSA Award Winner for excellence in business development. Not to mention its namesake, Mary Kay Ash, who died in 2001, is in the DSA Hall of Fame.
All of which is to say the company and its top-selling distributors, some of whom have been with Mary Kay for decades, should know the rules of the road when it comes to marketing the business opportunity and not have to be reminded that it is deceptive to promote atypical earnings claims.
TINA.org reached out to Mary Kay, as well as several top distributors, for comment. Check back for updates.
Find more of our coverage on MLMs and deceptive income claims here.
---
You Might Be Interested In
Mary Kay's Deceptive Pinky Promises
Mary Kay's Deceptive Pinky Promises
A Growing List of Coronavirus Scams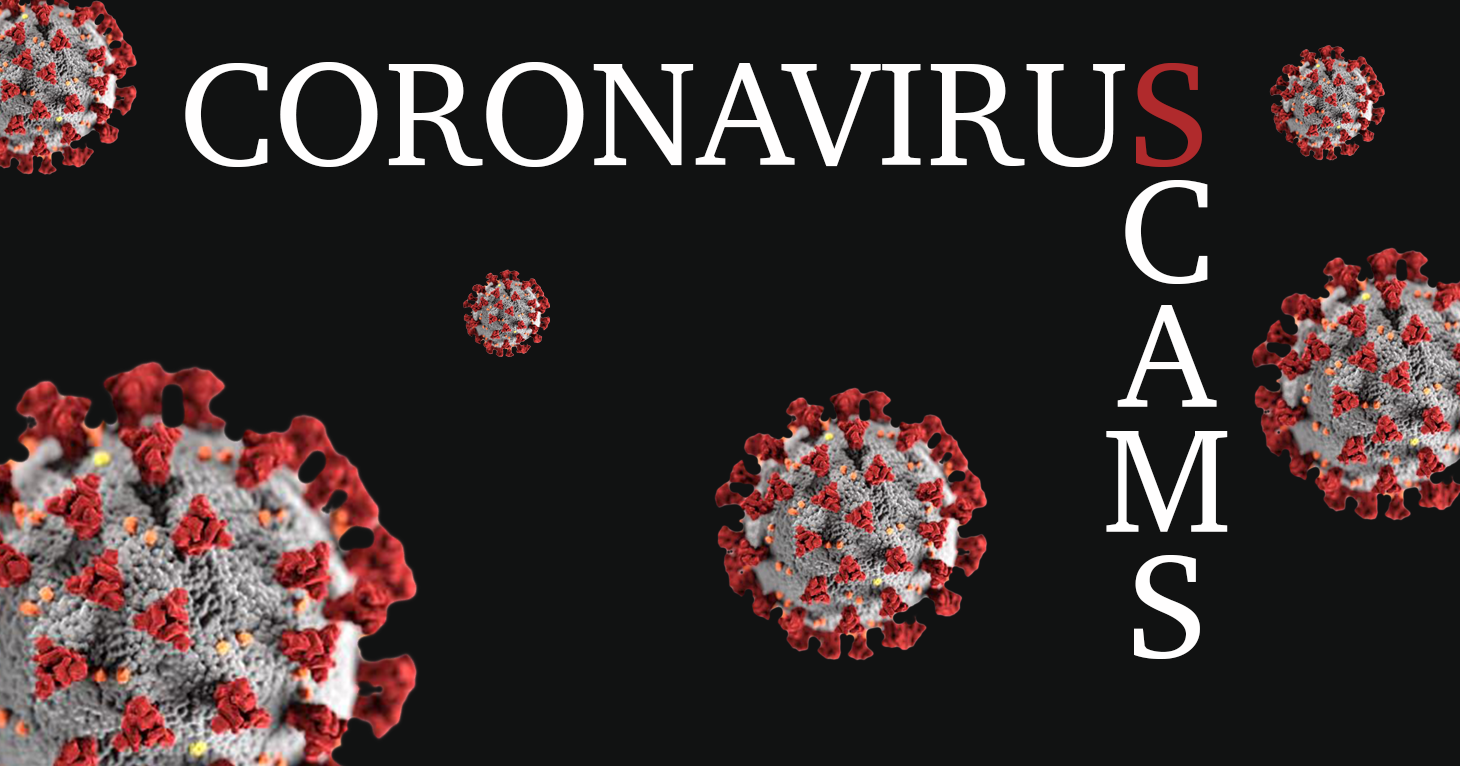 A Growing List of Coronavirus Scams
A master list of known and alleged scams.
5 Ad Trends to Be Wary of in 2021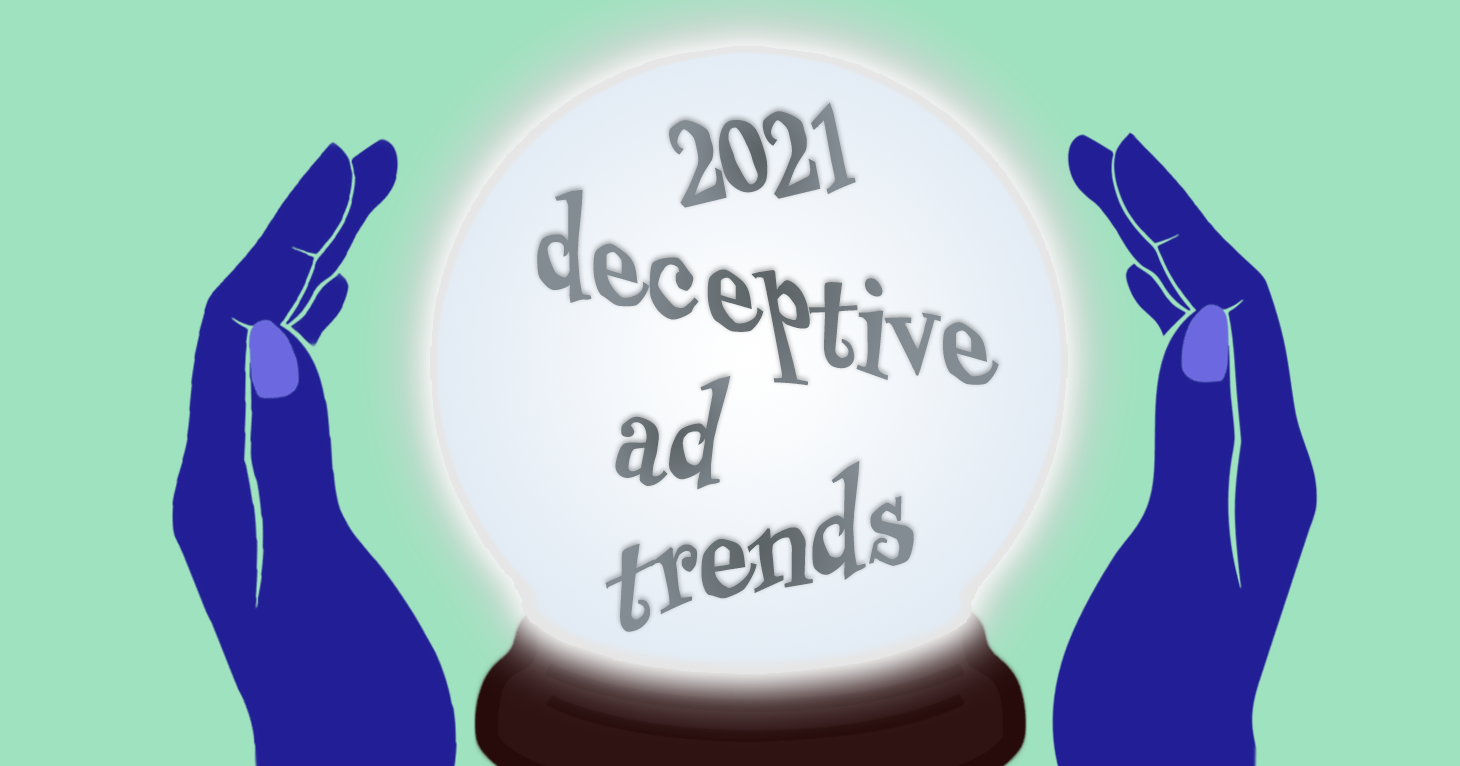 5 Ad Trends to Be Wary of in 2021
From fairwashing to fragrance, consumers have plenty to watch out for in 2021.