Jeunesse, Top Distributors Face Pyramid, RICO Allegations
Few Jeunesse products are ever sold to anyone but distributors, lawsuit contends.
|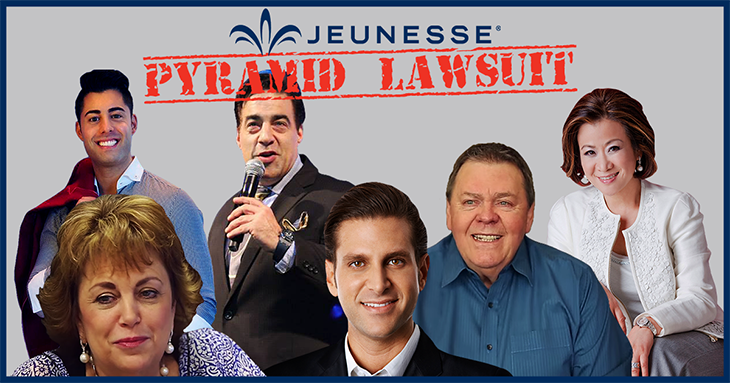 UPDATE 1/31/23: Jeunesse Global has been acquired by LaCore Enterprises, LLC, which has appointed a new CEO, Jason Borné, and a new COO, Demont Rainge. Our original post follows.
A class-action lawsuit filed against Florida-based Multilevel Marketing – a way of distributing products or services in which the distributors earn income from their own retail sales and from retail sales made by their direct and indirect recruits. Jeunesse Global, which markets anti-aging skin care products and supplements, puts high-level distributors as well as company executives in the crosshairs of pyramid scheme and racketeering allegations.
The suit, filed in July in federal court in Arizona, names the company, three top executives and three top distributors, as well as 100 co-conspirators who it alleges enriched themselves by promoting and participating in a "classic pyramid scheme," which also included backroom deals and secret compensation packages. The suit, which is seeking at least $250 million in damages, follows an investigation by TINA.org into the company's recruiting practices and health and income claims that led to a complaint to the FTC.
The defendants named in the suit, which was filed by Arizona resident James J. Aboltin, include Jeunesse CEO Ogale "Randy" Ray and other top executives, as well as high-level distributors, such as Kim Hui, Jason Caramanis, and Alex Morton, a former Vemma affiliate who the complaint alleges signed a secret deal with Jeunesse right before the FTC filed a pyramid lawsuit against Vemma.
"This lawsuit should serve as a wake-up call to all high-ranking distributors in the MLM industry that if they don't stop focusing on recruitment over retail sales and making outrageous income claims they risk exposing themselves and their companies to costly litigation, bad press, and the possibility of economic ruin," said TINA.org Executive Director Bonnie Patten.
A second class-action lawsuit was filed against the company in December 2016 with similar allegations, including that the company is operating a pyramid scheme and is engaging in racketeering activities. It also alleges Jeunesse is preying on Chinese-American immigrants by encouraging them to sell miracle products to their Chinese families and friends. (See more here on that lawsuit.)
Recruit, recruit, recruit
The 123-page suit details how Jeunesse, a member of the Direct Selling Association, emphasized recruitment over sales of its products to customers outside the network, required new recruits to purchase product packages ranging in price from $199 to $1,099 and sign up for monthly auto-shipments to be eligible for commissions and compensation, failed to provide adequate safeguards to promote sales to retail customers and prevent inventory loading. It also delves deeply into secret compensation packages, known as a Business Development Deals (BDD), that provide up to $200,000 in monthly income to "Big Players" from other MLMs to lure them and their downlines to Jeunesse.
Backroom deals 
Meanwhile, lower-level distributors who followed their team leaders to Jeunesse were not informed that these top distributors were significantly compensated by the company to promote Jeunesse's business opportunity and convince them to move with them, a violation of FTC endorsement rules, the suit alleges. In addition, while the company claims that it's easy for all recruits, who have to invest up to $1,849 to quickly earn the same "life-changing" amounts of money its top-level "Diamond" distributors earn, it does not disclose the secret lucrative deals that allowed the top earners to jump up the pyramid, according to the suit:
Such deal recipients are routinely held out by Jeunesse as having achieved certain 'levels' within the Jeunesse Public Compensation Plan (typically Diamond Director) without disclosing the existence of the BDD, and thus fraudulently implying to the public that such rapid success can also be achieved by distributors building a business organization through the Jeunesse Public Compensation Plan.
The lawsuit states that in July 2015, on the eve of the FTC bringing charges against Vemma, Morton, a key figure in Vemma's YPR (Young People Revolution) movement who recruited students across college campuses for the Arizona-based energy drink MLM, entered into a secret BDD with Jeunesse:
Pursuant to that deal, he was advanced undisclosed sums in exchange for persuading his VEMMA "downline" to join Jeunesse. Within weeks, he was held out to the public as having achieved "Diamond Director" level without having met the requirements of the public plan, and without disclosing the existence or terms of the BDD. As a direct result of this fraudulent concealment, many Arizona residents were lured into the Jeunesse scheme.
These top distributors in Jeunesse further enriched themselves by then also siphoning off 3 percent of the total global revenues from the company, the suit alleges. (Morton has since starting work for another MLM).
Thus, alleges the suit, in reality, a new distributor's "only hope of recouping his or her money is to recruit new victims for the scheme."
Jeunesse, which was one of Inc. Magazine's fastest-growing direct selling companies in 2014, is not the only MLM to have been alleged to have secret arrangements with distributors, said William Keep, dean of the business school at The College of New Jersey and a pyramid scheme expert. He pointed to a case against Sunrider Corporation, a Utah-based MLM, brought by a director-level affiliate who continued to receive commissions for 18 years from the company even though she stopped recruiting or purchasing any products. The distributor filed a breach of contract suit when a new owner took over the MLM and stopped the payments. Keep said the Sunrider court case and Jeunesse lawsuit reveal that there are hidden reasons some distributors are earning high incomes and raise serious questions about the path to success. Said Keep:
'Hard work' is the explanation typically given for distributor success in an MLM. In fact, however, the path to MLM success has been largely unknowable and opaque. This case suggests that successful distributors may be anointed and that hard work is a fool's quest.
Racketeering
The Jeunesse complaint is the latest in a string of actions filed against multi-level marketing companies that allege violations of the Racketeer Influenced and Corrupt Organizations Act (RICO). RICO complaints allow plaintiffs to seek punitive damages.
In its racketeering count, the Jeunesse suit alleges, among other things, that:
Each defendant knew about and knowingly and intentionally agreed to participate in and promote an illegal pyramid scheme. Specifically, the Defendants had a meeting of the minds on an object and course of action, namely, to create, support, and maintain the pyramid scheme for their own financial benefit.
Many of the other MLM RICO cases were settled but at least two, Stream Energy and ViSalus are still pending.  And recently, the Fifth Circuit Court of Appeals ruled that the Stream Energy case could proceed as a RICO class action. The Appellate Court explained that if the plaintiffs can prove that Stream Energy operated a pyramid scheme, a jury may reasonably infer from a distributor's payment to join the scheme that he or she relied on the company's implicit representation of legitimacy, when in fact it was a fraudulent pyramid scheme. This legal ruling is quite significant because it helps pave the way for the Jeunesse plaintiffs to also certify the pending case as a RICO class action.
The Jeunesse case also comes on the heels of the FTC action against Vemma and the agency's settlement with Herbalife that requires the California supplement company to vastly alter its business structure that centered on recruitment.
While Jeunesse distributors must agree to an arbitration clause that bars them from suing, the suit contends the clause is unenforceable because it is "unconscionable" — foisted upon distributors without proper or adequate consideration, and lacks mutuality.
TINA.org reached out to Jeunesse and others named in the suit but has not received any response.
For more on lawsuits filed against Jeunesse, including a second complaint alleging that the company is operating a pyramid scheme and engaging in racketeering activities, click here.
---
You Might Be Interested In
Fourth Jeunesse Pyramid Scheme Lawsuit Filed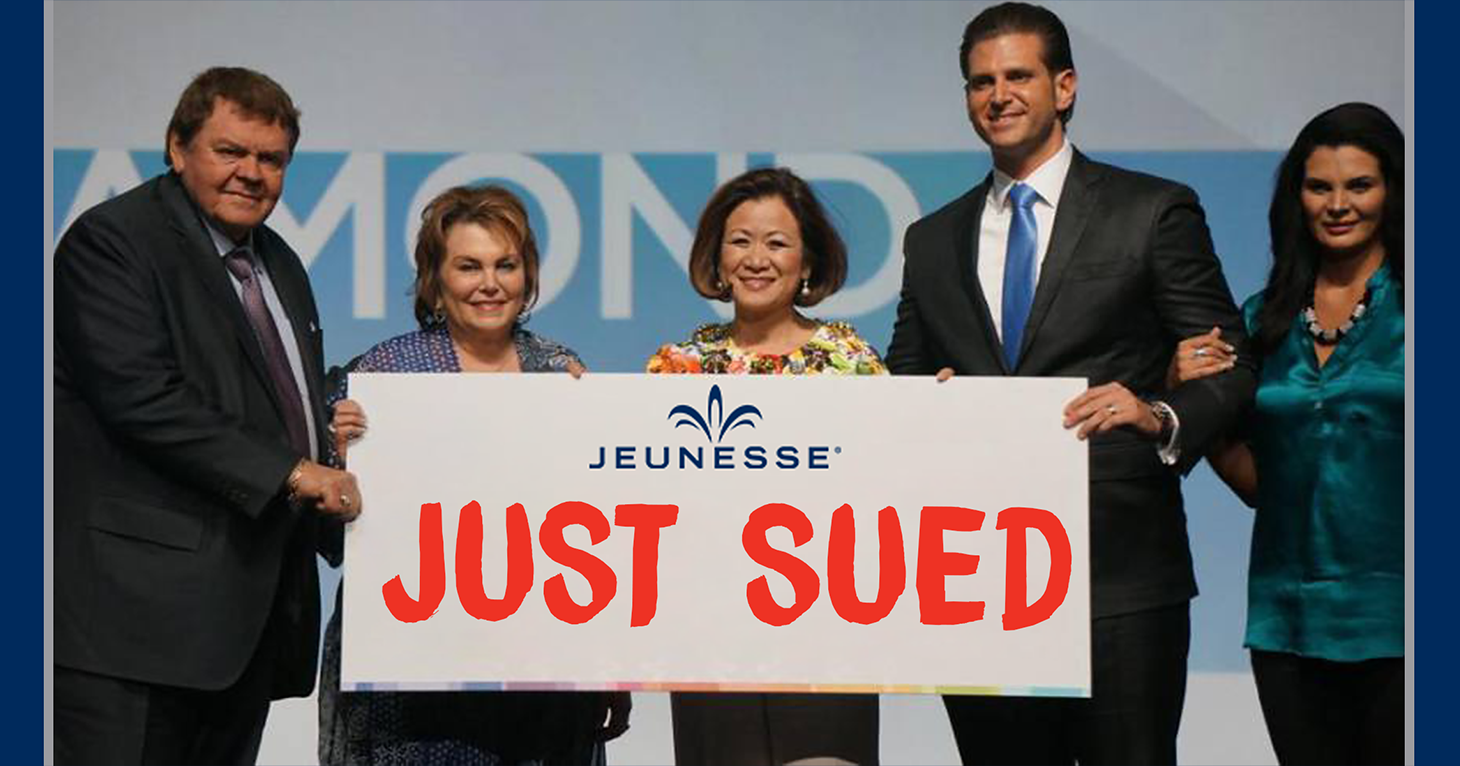 Fourth Jeunesse Pyramid Scheme Lawsuit Filed
New lawsuit calls Jeunesse a pyramid scheme while taking aim at product line.
Multilevel Marketing: The Day Job that Doesn't Pay
Multilevel Marketing: The Day Job that Doesn't Pay
More than 97 percent of DSA member companies use or have used misleading income claims.
What You Should Know about Nerium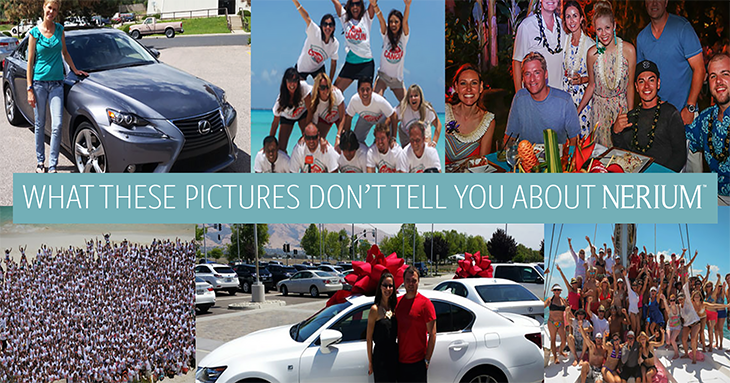 What You Should Know about Nerium
Find out where the company is crossing the line when it comes to marketing claims.