FTC Slaps Sensa for Making Deceptive Weight-Loss Claims
Sprinkle, eat and lose weight is just unproven, says FTC.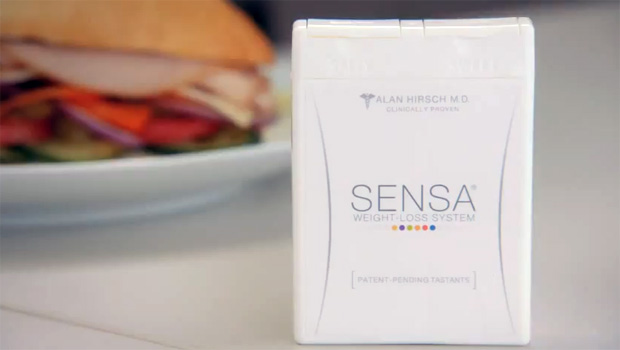 Sensa's claim that you could sprinkle its product on food and lose weight is senseless because the company didn't have any proper evidence to support it, according to the Established in 1914 under President Woodrow Wilson, the FTC is the United States government's primary regulatory authority in the area of consumer protection and anti-competitive business practices in the marketplace. Its Bureau of Consumer Protection assumes the lead in the Commission's efforts to eliminate deceptive advertising and fraudulent business practices at work in the economy., which announced Tuesday that the company agreed to return $26.5 million to consumers who bought the product hoping to shed pounds easily.
The FTC said the company, which has advertised that you could "simply sprinkle Sensa on, eat all the foods you love and watch the pounds come off,'' did not have the proper scientific studies to back up its claims. (We thought so too.) The Sensa settlement is one of the largest in recent FTC history.
Sensa, which is facing several lawsuits including a class action filed Tuesday, was one of four companies the FTC went after for making unsupported advertising claims for weight-loss products. The other companies—who make products ranging from creams to drops—that agreed to stop making deceptive claims and refund customers are L'Occitane, HCG Diet Direct, and LeanSpa. In total, the companies will pay $34 million for consumer redress. The FTC will be posting more information at a future date about how consumers can seek reimbursements. As part of its efforts to crack down on misleading weight loss claims in ads, the FTC requested the media vet ads to spot false claims before running weight loss ads and issued a guideline to help the them.
Sensa
Sensa's weight-loss system is based on a calorie-free tastant that "works with your sense of smell and taste to help you feel full faster so you eat less and feel more satisfied."  According to their advertisements, all you have to do to lose weight is sprinkle Sensa on every meal—no diet or exercise necessary. But the FTC said that the California–based company had no sufficient scientific evidence to back up its claims that the powdered food additive, which costs $59 plus shipping and handling for a one-month supply, would melt away the pounds. The FTC also cited Sensa for failing to disclose that some consumers were compensated with payments of $1,000 or $5,000 and trips to Los Angeles for their endorsements of Sensa.
Regarding the studies, the FTC specifically found that one was not blind and failed to use a placebo control group or monitor the subjects' diet and exercise, all essential practices. In another study, researchers encouraged subjects to diet and exercise (even though the Sensa ads say diet and exercise are unnecessary to lose the weight when taking the powder) but the subjects' diets and exercise were not monitored and the subjects self reported their weight loss. Sensa also padded the weight-loss data in another study that the company claimed was conducted by an independent lab but was actually funded and controlled by Sensa, the FTC said.
The FTC's action is in contrast to a National Advertising Division (The National Advertising Division (NAD) is the advertising industry's self-regulatory body administered by the Council of Better Business Bureaus.) investigation into Sensa in 2009 that found three separate studies the company provided to be a reasonable basis for the weight-loss claims, though it recommended the company stop using testimonials that were shown to be outside the range of weight loss established by the company's research.
Linda Bean, communications director for NAD, said in an email response to TINA.org's request for comment:
…NAD examines the materials provided by parties to determine whether that evidence supports the claims at issue. While we can and do probe for inconsistencies in findings, or incongruous results, if a researcher is willing to fabricate data, they can game the self-regulatory system. However, when companies fail to act in good faith, they leave themselves open to regulatory actions…
The FTC initially imposed a judgment of $46.5 million on Sensa, but reduced it to $26.5 million because the company was unable to pay the full amount. The judgment may still sound like a lot of money, but we've asked this question before and we'll ask it again: why not more? Sensa did make $364 million in U.S. sales between 2008 and 2012. An FTC spokesperson explained during a press conference Tuesday that no more money was available for refunds to consumers who were misled by Sensa's advertisements because Sensa had already spent the majority of its money on those advertisements.
L'Occitane
L'Occitane Inc. sold and advertised expensive creams – that cost between $44 and $48 for about seven ounces — that were supposed to help consumers slim down and get rid of cellulite. The company claimed its products, Almond Shaping Delight and Almond Beautiful Shape, were clinically proven to "visibly refine and reshape the silhouette" and "trim 1.3 inches in just four weeks."
No credible scientific studies have yet proven a cream can truly improve cellulite. At best, they may temporarily improve the appearance of cellulite. The FTC called the studies that L'Occitane used to support its claims "flawed" during its press conference Tuesday.
L'Occitane agreed to pay $450,000 to settle the charges of deceptive advertising, and to stop making any future claims without sufficient scientific studies to support them.
HCG Diet Direct
This company should have heeded a warning the FDA and FTC jointly sent to it in November 2011 advising the company that its liquid homeopathic hCG (human chorionic gonadotropin) drops were mislabeled drugs and its claims that the drops could help dieters lose up to a pound a day were not backed up by sufficient scientific evidence. HCG Diet Direct also advised consumers to adhere to an extremely low-calorie diet while taking its supplements, recommending as few as 500 calories a day, well below what is healthy for an average adult.
The FTC also came down on HCG Diet Direct for failing to disclose that endorsers in its advertisements were either related to company employees or were compensated for their testimonials.
HCG was ordered to pay $3.2 million, but the penalty is suspended due to the company's inability to pay.
LeanSpa, LLC
LeanSpa will turn over $7 million in assets to the FTC for selling A magical fruit that is advertised as the natural cure-all for any possible ailment; usually found in ads featuring beautiful, exotic women. weight-loss supplements through fake news sites that made deceptive weight-loss claims. The company was also cited for a deceptive negative-option scheme that promised free trials of the products. But many consumers ended up paying $79.99 and more for recurring monthly shipments they found hard to cancel.
What does this all really mean?
According to the FTC, the main outcome of its sweep of fad weight-loss products is that companies cannot make any of the false claims they were making, and they must have sufficient scientific substantiation for any future claims. In other words, they will have to comply with the law, just like any other company already should in the first place.
Says the FTC:
We are not banning the products, we are saying they cannot make false claims for the product. To a large extent, it's the false claims that hurt consumers.
---
You Might Be Interested In
Targeting Womanhood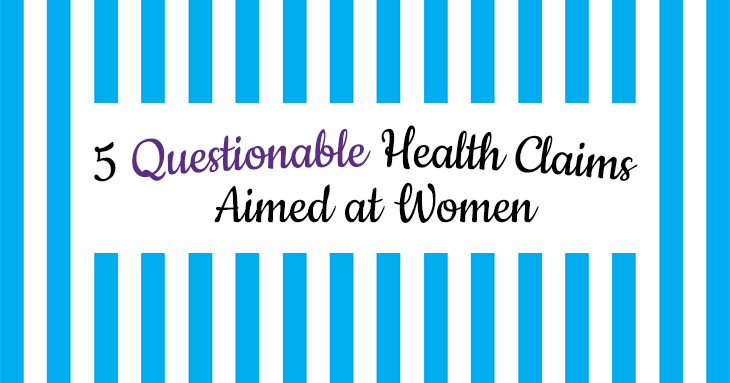 Targeting Womanhood
Happy National Women's Health Week.
Bagging Claims by Unofficial Oscar Swag Companies
Bagging Claims by Unofficial Oscar Swag Companies
Cue the play-off music.
Lipozene Fat Burning Claims Violate FTC Order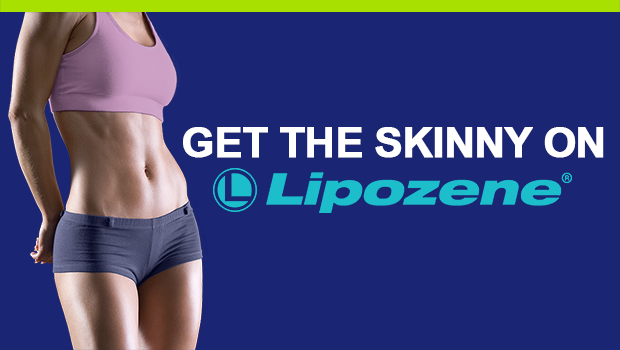 Lipozene Fat Burning Claims Violate FTC Order
Get the skinny on TINA.org's investigation of Lipozene.