FabKids' Back-to-School Ads Mislead Parents
Online retailer deceptively advertises members-only prices, TINA.org investigation finds.
After a summer spent in flip flops, harried parents across the country are scouring retailers to outfit their children for a return to the classroom. For many school-aged kids, this back-to-school season is the first time since the pandemic began when the dress code requires more than pajamas and socks.
Enter online retailer FabKids, which has been running ads for a back-to-school sale on shoes: two pairs from $9.95. But there's a catch, hidden in the fine print. Which is that the offer is only available to consumers who become VIP members.
Under a 2014 court order, the children's footwear and apparel company is prohibited from advertising members-only prices unless the ad clearly discloses that the prices are only available to members.
Yet the membership-pricing disclosures in FabKids' ads, when present, appear in small font, barely visible in the company's colorful marketing. And the language that the company generally uses – "New VIP Offer" – is ambiguous.
TINA.org has compiled a database of more than 80 FabKids ads that fail to adequately disclose that the advertised prices only apply to consumers who become VIP members, in violation of the court order. Here are a few examples from social media:
Today, TINA.org filed a complaint with the California regulators who brought the lawsuit that resulted in the court order, urging them to reopen their investigation and take appropriate enforcement action. TINA.org also sent a complaint letter to the FTC.
TINA.org's investigation, which was prompted by a consumer tip, also found that FabKids is violating the court order by failing to clearly and conspicuously disclose the terms of its Recurring offers or subscriptions that continue to bill you until you take steps to shut down the account. These types of offers put the onus on the consumer to remember and to take action, allowing a company to keep gathering in cash from forgetful or busy customers. Be wary of these types of offers, and remember to stop services you no longer want. throughout the shopping process on the FabKids website and by making it difficult for members to cancel. Such practices also violate the Restore Online Shoppers' Confidence Act, aka ROSCA, as TINA.org noted in its complaint letter to the FTC.
In addition, TINA.org's findings include deceptive social media posts by influencers whose material connection to FabKids isn't properly disclosed in posts, in accordance with FTC guidance. Some of these influencer posts also have membership-pricing disclosure issues.
Bad parenting
This is the second time TINA.org has alerted the regulators to violations of the 2014 court order. In February 2020, TINA.org reported Savage X Fenty, Rihanna's lingerie line and a sister brand of FabKids, for similar violations related to the deceptive advertising of a VIP membership.
Both FabKids and Savage X Fenty share the same parent company, TechStyle. In 2014, when the company was known as Just Fabulous, it paid $1.8 million to settle a lawsuit alleging that its shopping websites, including FabKids.com, tricked consumers into signing up for subscriptions they didn't want. Out of the lawsuit came the court order that FabKids is violating today.
Five years after settling the deceptive advertising charges, TechStyle announced that its VIP membership had exceeded five million members globally across all of its brands. This summer, several outlets reported that Fabletics, another shopping website named in the lawsuit, was preparing for an initial public offering with a targeted valuation of more than $5 billion.
Shop or skip – or else
Many of TechStyle's brands, including FabKids, use a "shop or skip" subscription model through which VIP members must make a purchase at the beginning of the month or select "skip the month" to avoid being charged a monthly membership fee. FabKids claims this model empowers consumers.
"Your membership is always in your hands," the company says on its website.
But the reality is FabKids isn't empowering consumers, it's scapegoating them. The company cannot tell consumers that they are in full control of their membership while simultaneously failing to disclose or failing to adequately disclose the terms of membership so that when consumers are charged without their express informed consent, it's somehow their fault.
In fact, many VIP members say it's not until they see the monthly membership charge – or charges – on their credit card or bank statement that they realize they're VIP members and made fully aware of the terms of membership, which is sometimes months after making the purchase that triggered the subscription.
"I am absolutely beyond mad to find out that Fabkids has been charging me $39.99 per month!!" a VIP member wrote in a review on FabKids' BBB page in July, citing unauthorized charges totaling nearly $300 seven months after purchasing a pair of shoes for his daughter for Christmas.
Another unwitting VIP member said in a review left on the company's BBB page in April, "They charge your card $39 every single month even if you do not shop that month. I would have never even shopped on their website if I [had] known that. No where did I see I would be charged $39."
Of note, out of more than 100 consumer complaints filed against FabKids with the BBB, only 18 are publicly available. In response to a request for comment by TINA.org, a BBB spokesperson said there is a backlog due to increased complaint volume caused by the pandemic.
What consumers see
Throughout the shopping process, the FabKids website pushes consumers to become VIP members while burying select terms of membership in the fine print.
The minute consumers create an account, which is required to browse the site, they are pressured to make a purchase as a clock begins to count down from an hour, indicating when a BOGO offer expires. While the offer never actually expires, consumers don't know that and the clock follows them as they shop. Similarly, when consumers select "Guest Checkout" on product pages, the site prods them into rethinking their decision by stating, "I don't want up to 40% off and VIP Perks," a practice known as confirmshaming.
Meanwhile, select terms of membership are confined to the fine print, for example, in the margin on the shopping cart page under the "perks" of membership.
Sometimes, though, consumers really have to dig deep, such as more than 1,300 words into FabKids' Terms of Service. That's where they'll find that, despite claims that store credit can be used "any time, on anything," "Membership credits may only be redeemed in one transaction," totaling $39.95 or higher. And for good measure, FabKids "expressly reserves the right to impose inactivity or dormancy fees on membership credits … in some or all states."
The bottom line
Consumers shouldn't have to dig that deep to get the information they need to make educated purchasing decisions. That's not what "clear and conspicuous" means. And given their shared history, FabKids and its parent company TechStyle should know that. If they don't, regulators need to send a message, one that this time they won't ignore.
Read more about TINA.org's action against FabKids here.
---
You Might Be Interested In
DSSRC: By the Numbers
DSSRC: By the Numbers
TINA.org breaks down recent self-regulation efforts by the direct selling industry.
Ting Mobile
Ting Mobile
With the click of a button, a 90-day warranty shrinks to a 30-day warranty.
Ad or Not: MyPet USA YouTube Channel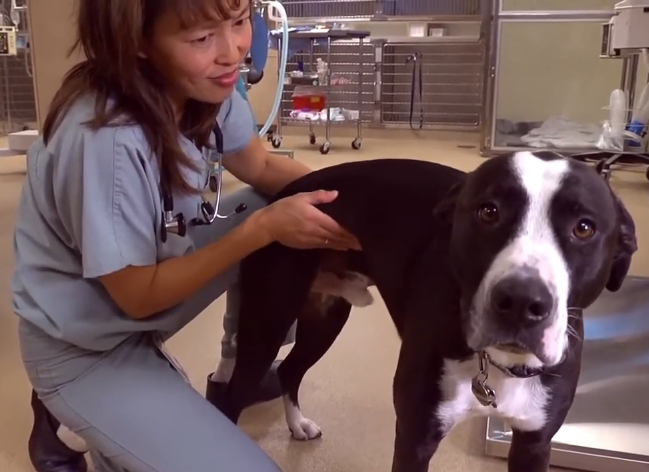 Ad or Not: MyPet USA YouTube Channel
It starts with knowing who created the channel.