Is the DSA Ignoring Illegal Health Claims?
TINA.org investigation reveals MLM supplements recommended for everything from cancer to Ebola.
|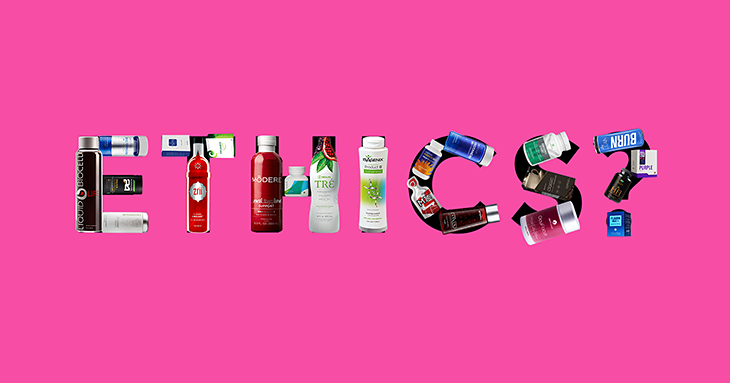 UPDATE 9/15/17: Nine months after posing the question, Is the DSA ignoring illegal health claims made by distributors of its member companies? TINA.org has an answer. Out of an aggregate sampling of about 2,000 inappropriate health claims, at least 1,000 remain on the internet, a TINA.org audit has found. Our original article follows.

Despite declarations by the Direct Selling Association () that it is committed to business ethics, a TINA.org investigation has found that 97 percent of DSA member companies selling nutritional supplements have distributors marketing their products with illegal health claims. Not only are distributors making dubious claims but TINA.org also documented DSA member companies making health claims that violate the law.
Time and again, the DSA, which currently represents 158 direct selling companies, has issued press releases congratulating itself on its "longstanding commitment to the highest level of business ethics," and claiming that "[a]s the voice of the direct selling in the United States, business ethics and consumer protection are the heart of DSA's mission." But TINA.org's investigation revealed a wide range of illegal health claims being made by DSA members and their distributors that call into question the organization's true commitment to consumer protection.
TINA.org Investigation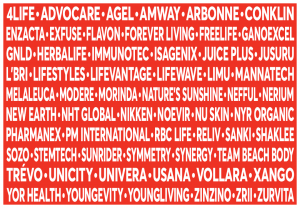 Using DSA membership lists from March 2016 and November 2016 , TINA.org's investigation found that out of 62 member companies selling nutritional supplements, 60 have distributors who are making (or have made) claims that their products can diagnose, treat, cure, prevent, alleviate the symptoms of, and/or reduce the risk of developing a multitude of diseases, which means they are making illegal disease-treatment claims. TINA.org has notified each of the MLM companies about the problematic claims it has found.
Well over a thousand inappropriate health claims ranging from cancer cures to disappearing gangrene have been catalogued by TINA.org. The claims are being made across the Internet, including on social media, by a multitude of MLM distributors from DSA member companies including Herbalife, which recently agreed to a $200 million settlement with the FTC that requires it to revamp its compensation structure.
FTC and FDA law (and the DSA Code of Ethics for that matter) state that unless there is the appropriate scientific backup and approval, no one associated with an MLM business – not the company, not its distributors, not its medical board nor any other expert endorsers – can make disease-treatment claims.
So while the DSA states that it "enforces one of the most rigorous self-regulatory codes of ethics in business today, ensuring that direct-selling companies not only follow the law, but in many cases exceed its requirements," the facts tell a different story.
In the past five years, the DSA has handed out 27 awards to 15 member companies whose distributors have marketed nutritional supplements with inappropriate health claims. Those companies include Amway, 4Life and Team Beachbody, which collectively earned 10 of the 27 awards.
And 60 percent of the DSA's 20 top-selling members (based on 2015 net sales) have distributors who make inappropriate health claims to market their nutritional supplements, including Young Living, Arbonne, Isagenix and Juice Plus.
Disease-treatment claims abound
The disease-treatment claims used to market these MLM supplements are not hard to find. Simply by Googling the name of one of the MLM companies and "cancer," or "arthritis," or "eczema," or "diabetes," or any other disease of one's choosing, a plethora of websites and social media posts making false and deceptive claims pop up. From autism, Alzheimer's and HIV/AIDS, to eczema, Ebola and epilepsy, there is an MLM supplement that is being marketed to cure, treat, mitigate, or prevent almost any disease or disorder one can think of. And for most product lines, distributors claim the product(s) are a cure-all for a variety of diseases.
For example, Silver Shield, which is sold by Nature's Sunshine, is marketed by one distributor as having the ability to treat the bubonic plague when ingested; fight ear infections if put in the ear; help with leg ulcers when applied topically; and can also be used to disinfect one's bathroom. Then there's GanoCafé by GanoExcel, a coffee that combats malaria, has anti-ulcer effects, promotes wound healing, and increases sperm count.
Another common marketing tactic is the assertion that these MLM nutritional supplements help with cancer, diabetes, and arthritis. In fact, TINA.org's investigation identified more than 55 DSA member companies whose distributors claim their product(s) cure, mitigate, treat, prevent, or reduce the risk of developing cancer; more than 45 companies with members claiming help with diabetes; and more than 40 touting their supplements for arthritis.
[To view a sample of inappropriate health claims made by distributors from 60 DSA member companies (some past and present) see: www.truthinadvertising.org/mlm-health-claims-database]
This misleading marketing exploits vulnerable consumers desperate to improve their health and the health of their loved ones, and diverts sales away from supplement companies that follow the law. Despite this, the DSA boasts that "[l]egitimate direct sellers take pride in their commitment to ethical business practices and consumer service, with DSA's Code of Ethics serving as a cornerstone." But with 36 percent of DSA member companies selling nutritional supplements, and 97 percent of those companies having distributors who make inappropriate health claims, it's hard to fuse such rhetoric with reality.
Prohibitions on health claim marketing
TINA.org's investigation makes clear that there is a systemic problem within the MLM industry when it comes to health claims. Thousands of distributors are marketing MLM products to treat or cure diseases, with many relying on wildly inappropriate health testimonials to market their wares and the business opportunity. But federal laws and the DSA Code of Ethics require that such claims be supported by appropriate scientific backup and approval.
FTC law prohibits companies and its distributors from making disease-treatment claims unless there is competent and reliable scientific evidence to support the health claim(s) being made, which means having research that is generally accepted in the profession to yield accurate and reliable results. Such accurate and reliable results require at least one (and maybe two) scientific studies that are placebo-controlled, randomized, double-blind clinical trials with an adequate sampling size (known as RCTs).
Satisfying FTC requirements is just one hurdle that must be cleared. There is another federal agency that has a say when it comes to disease-treatment claims, and that's the FDA.
The FDA defines a drug as "a substance intended for use in the diagnosis, cure, mitigation, treatment, or prevention of disease." If a product falls within the definition of a drug under FDA law, then it is subject to rigorous study and testing to gain FDA approval. So under FDA law, only a drug (and not a supplement) can make a claim that it can "diagnose, treat, cure or prevent a disease."
These general legal standards for health claims apply to all marketing claims, including testimonials. It's simply not enough that a testimonial represents the honest opinion of the endorser. Under FTC and FDA law, MLMs and its distributors must have appropriate scientific evidence and approval to back up the underlying claim(s) being made.
In a statement to TINA.org, DSA President Joseph Mariano said the organization collaborates closely with regulators. He also said:
Beginning in 2017, 100 percent of DSA member companies will undergo a mandatory ethics review to ensure compliance with our Code of Ethics, including in the areas of income and product claims.
But TINA.org Executive Director Bonnie Patten said: "There is no doubt that the DSA and its member companies are well aware of what their distributors can and cannot say when it comes to marketing nutritional supplements as evidenced by the statements of CEOs from 4Life, Jusuru and Kyani to TINA.org. This leads to the inevitable question of what possible value does the DSA Code of Ethics have if so many chose to simply ignore it?"
UPDATE 12/13/16: DSA Code of Ethics Administrator Jared O. Blum in an email to TINA.org said his office has requested that each member company review the health claims TINA.org compiled and respond to his office about their efforts to identify and remove any problematic postings.
---
You Might Be Interested In
A Growing List of Coronavirus Scams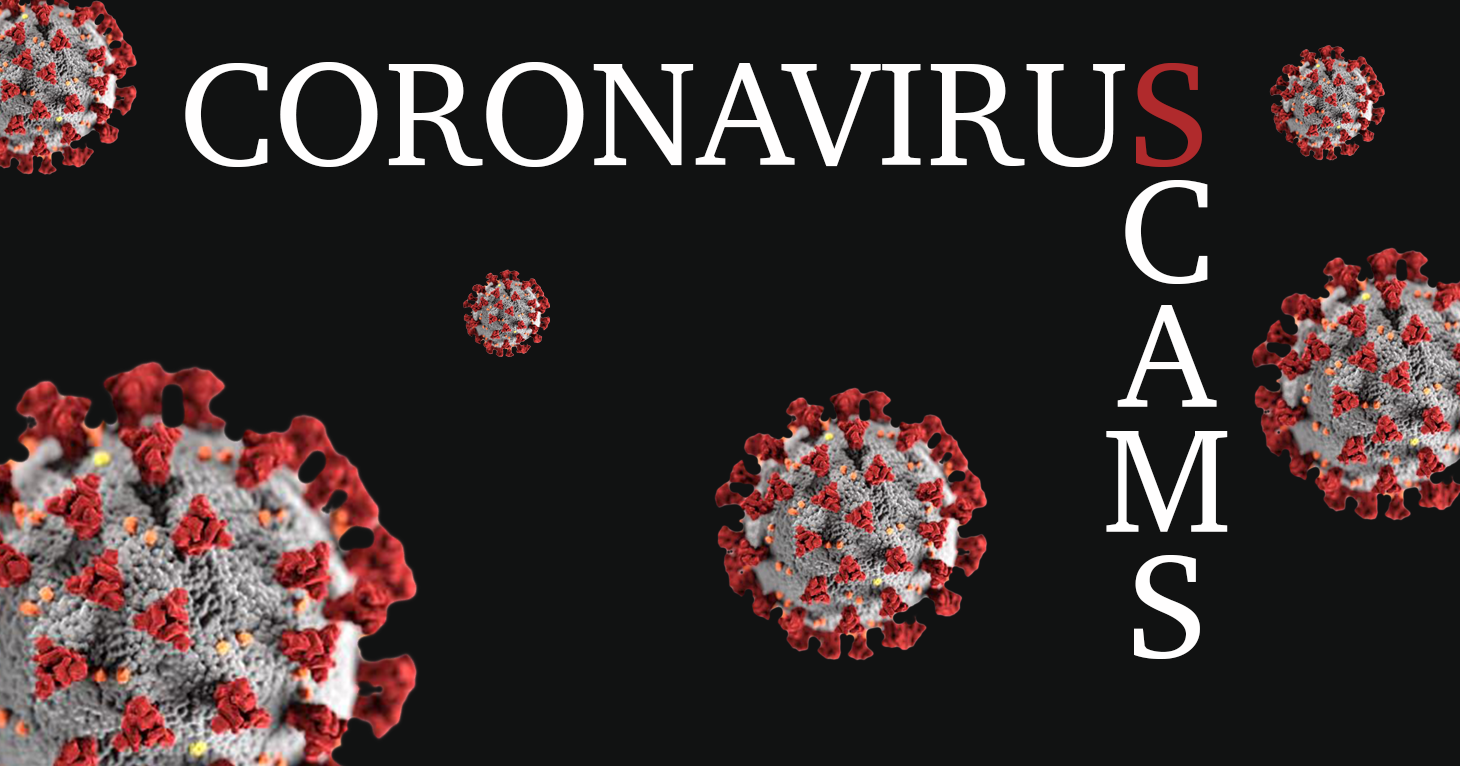 A Growing List of Coronavirus Scams
A master list of known and alleged scams.
MLMs Continue to Break the Law Despite FTC Warning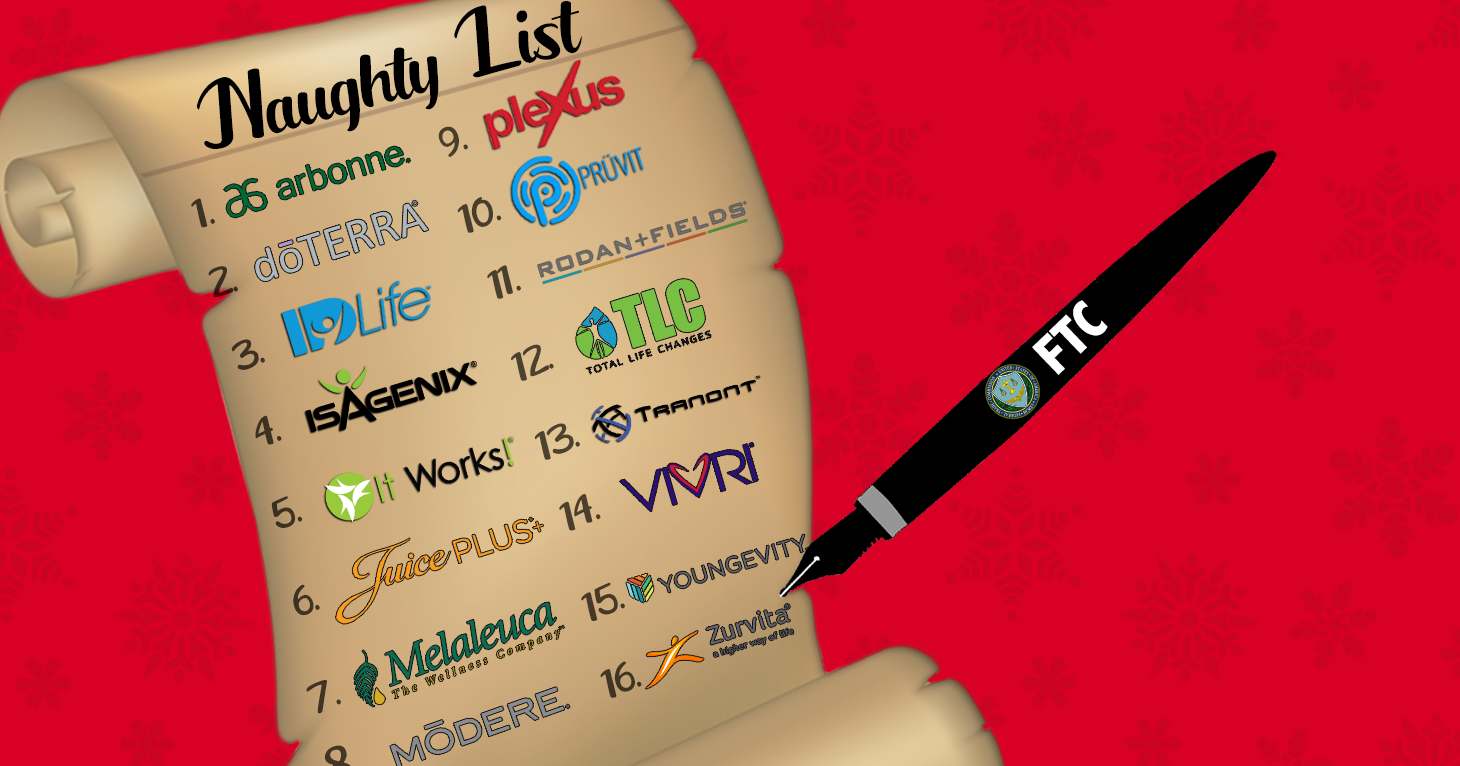 MLMs Continue to Break the Law Despite FTC Warning
Deceptive health and income claims, including some tied to COVID-19, persist in wake of warning from the feds.
Mixed Messaging in the MLM Industry Regarding Coronavirus Claims
Mixed Messaging in the MLM Industry Regarding Coronavirus Claims
We have to make sure we're not seen as "taking advantage of a crisis situation," said DSA President Joe Mariano.