June 2022: The case was voluntarily dismissed When a complaint is dismissed with prejudice, it cannot be refiled. because the parties reached a settlement agreement.
April 2022: The district court granted in part and reversed in part BA Sports Nutrition's motion for summary judgment.
July 2020: Plaintiffs filed an amended complaint.
January 2020: A class-action lawsuit was filed against BA Sports Nutrition for allegedly misleadingly marketing BodyArmor SuperDrink as healthy and packed with vitamins and nutrients when, according to the complaint, the sports drink contains a large amount of sugar, which links it to serious medical conditions, including obesity, diabetes, and cardiovascular disease. Plaintiffs also allege that the company misleadingly represents that the sports drinks provide "superior" and "More Natural Better" hydration when, according to plaintiffs, there is no scientific support for the hydration claims and the drinks contain unnatural ingredients. The complaint also claims that the company unlawfully fortifies the drink with nutrients. (Silver et al v. BA Sports Nutrition,LLC, Case No. 20-cv-633, N. D. Cal.)
Jacksonville Mom and BodyArmor
Jacksonville Mom and BodyArmor
Blog promoting sports drink comes under scrutiny by TINA.org.
BodyArmor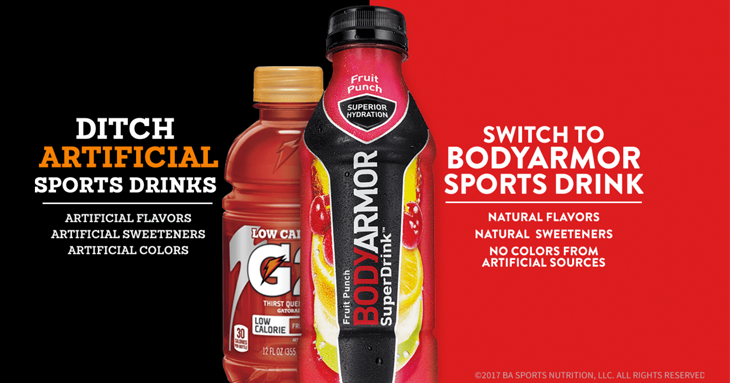 BodyArmor
Sports drink company's Haterade-fueled ad claims head to FTC for further review.
Gatorade Challenges BodyArmor's 'Superiority' Claims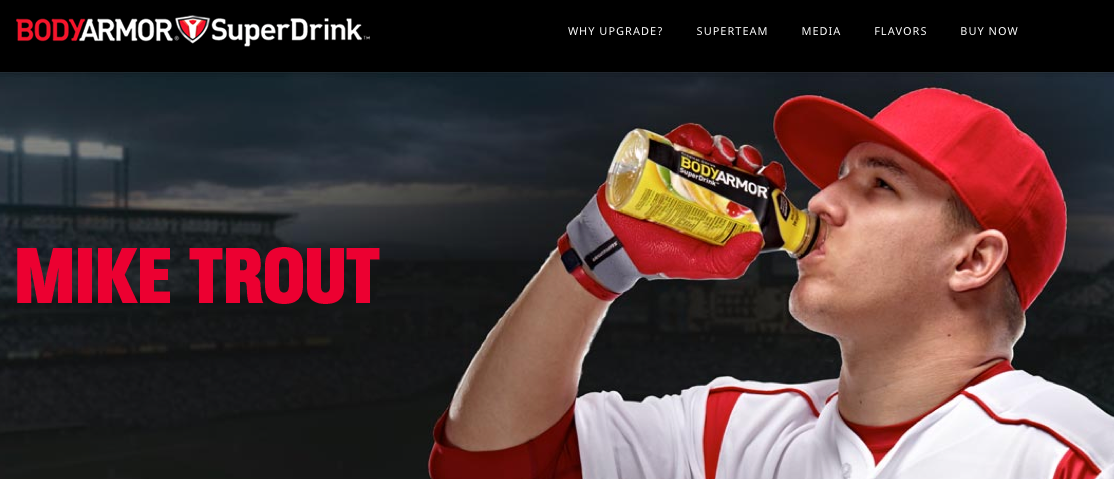 Gatorade Challenges BodyArmor's 'Superiority' Claims
Issue heads to the FTC following a complaint from competing sports drink Gatorade.