U-Haul's Hidden Fees
How a $19.95 rental can cost you more than $60.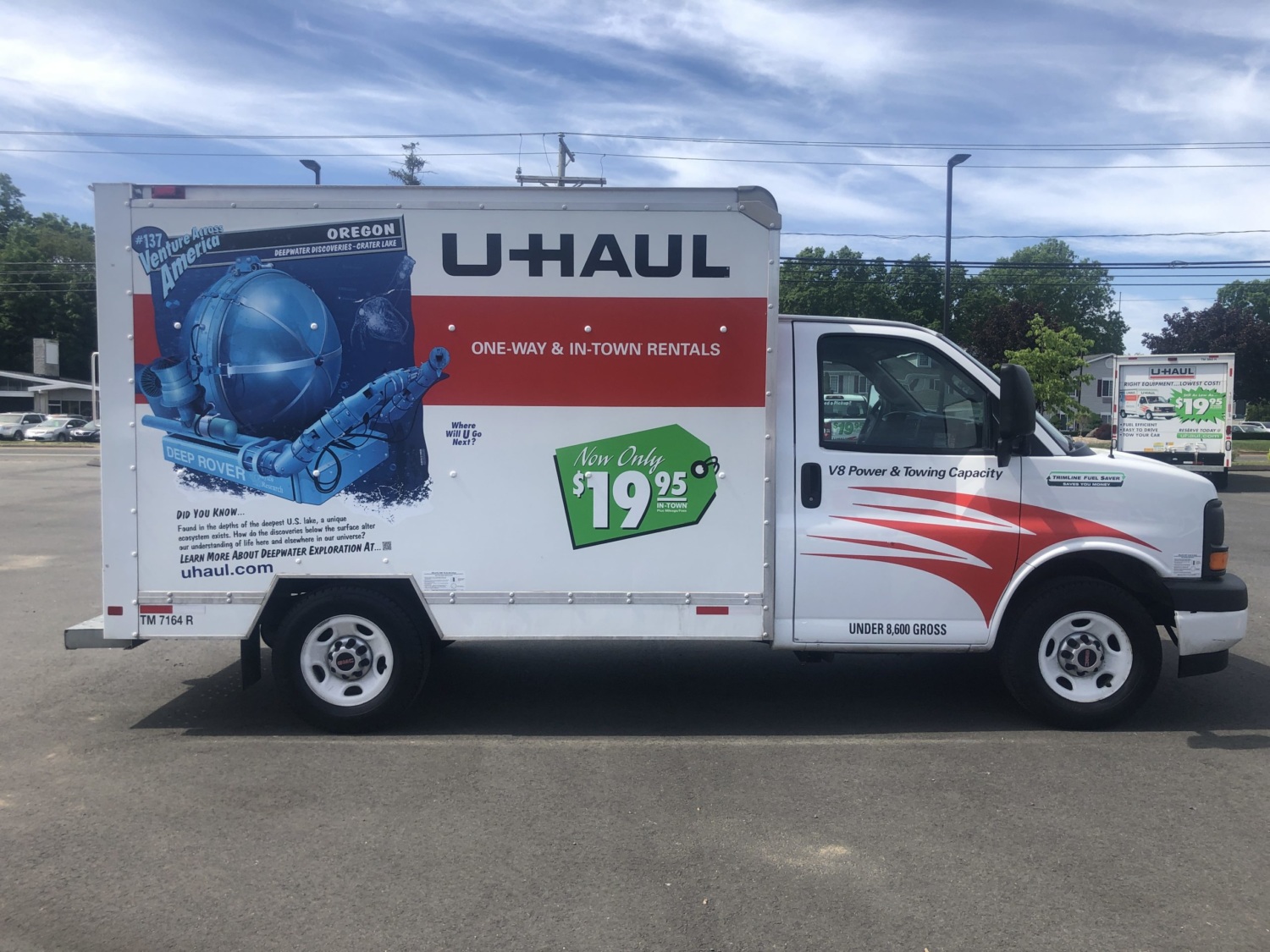 With the spring semester coming to a close and the start of summer only weeks away, many Americans may be planning a move. However, most Americans don't own a vehicle that can fit all of their stuff, even if they don't have a lot of stuff. If they can't borrow one, they'll need to rent one.
For years U-Haul has advertised that the cost to rent one of the vehicles in its fleet that are equipped to handle smaller loads is $19.95. That's the dollar amount printed on the sides and back of the 8-foot pickup truck, 9-foot cargo van and 10-foot box truck, the price clearly visible to passersby (not pictured below: the pickup truck).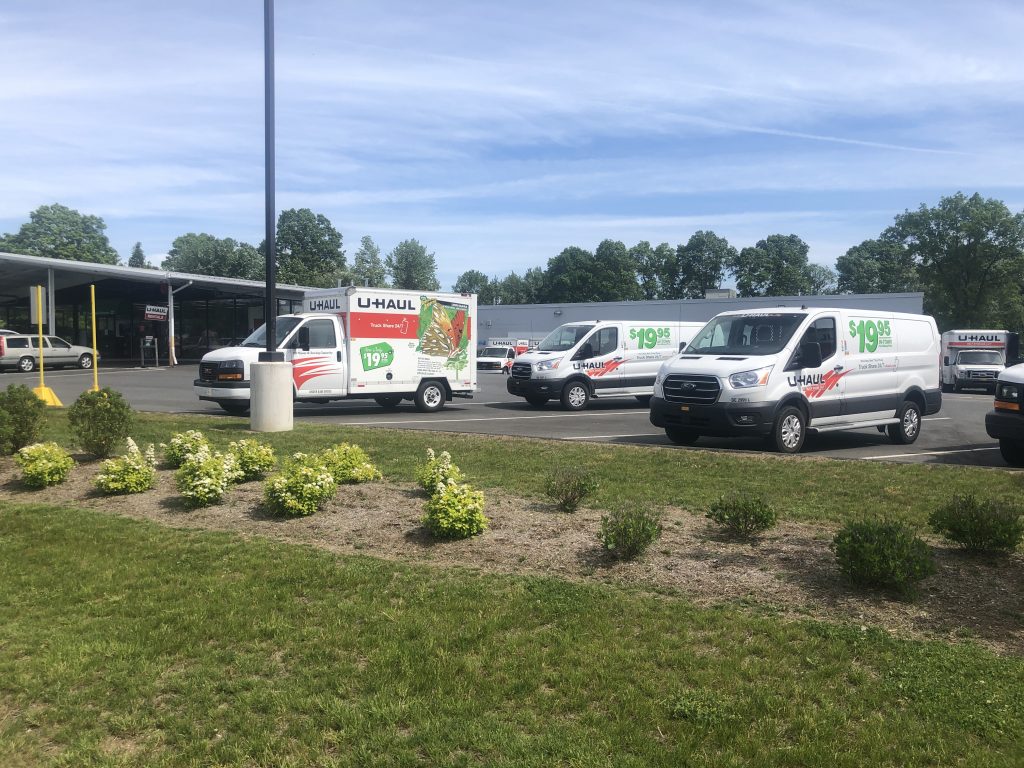 But that's not the dollar amount consumers pay. Per the fine print beneath the "95" in $19.95, which is only legible up-close, it does not include the cost of mileage and "fees." (And if you're wondering what "In-Town" means, it's the requirement that you drop the vehicle off where you picked it up.)
Back in 2015, we did the math and at 59 cents a mile for the pickup truck and van and at 89 cents a mile for the box truck, you're looking at an added mileage cost of $29.50 and $44.50, respectively, for a 50-mile round trip. At which point you're already paying more than double or triple the base rate of $19.95.
That part hasn't changed — the mileage rates are the same now as they were in 2015 — but here are some things that have:
U-Haul has branded its damage protection package Safemove and, at $14, it costs $3 more than a previous protection plan. (TINA.org asked U-Haul if Safemove offers a higher level of protection than the plan that was offered consumers in 2015, when the alternative to selecting "Immediately reimburse U-Haul for damage" in the checkout process cost $11. We haven't heard back.) The coverage remains optional but now not only does the site tell consumers that "Credit cards and most auto insurance policies do not cover damage to rental trucks," it shows a graphic with the costs of individual truck parts, ranging from $175 for a side-view mirror to $695 for the windshield, at which point $14 doesn't seem like a lot.
The push to get consumers to pay for stuff they may not need continues with a pitch for SafeTrip. The "supplemental roadside protection" plan costs $5 and appears to have launched around December 2019, according to a press release at the time. (One of the advertised benefits is coverage for lost keys. TINA.org asked U-Haul what it costs to replace lost keys but did not receive an answer.)
Finally, U-Haul has shortened its explanation for why it charges a $1 environmental fee to remove several environmental benefit claims, including claims that its truck fleet "helps reduce hundreds of thousands of tons of greenhouse gas emissions annually" and "helps to reduce the carbon footprint of many local communities" because consumers don't have to purchase their own truck to move their belongings. (U-Haul did not respond to a question asking when and why the description was edited.)
The bottom line? The bait and switch needs to stop. U-Haul has been in the moving business since 1945. It is well aware that moving can be a stressful time. Charging consumers more than double or triple an advertised rate only exacerbates the situation.
Find more of our coverage on bait-and-switch schemes here.
---
You Might Be Interested In
Used Cars for Sale on Carfax.com
Used Cars for Sale on Carfax.com
There's more to these advertised prices.
Keystone RV Company's Climate Guard, Polar Package
Keystone RV Company's Climate Guard, Polar Package
TINA.org reader Tyla S. is not a happy camper.
Fitzgerald Auto Mall
Fitzgerald Auto Mall
Consumer accuses dealership of pulling a bait and switch.