T-Mobile's 'No Contract' Claims False, Groups Allege
Consumer groups call on federal agency to investigate marketing.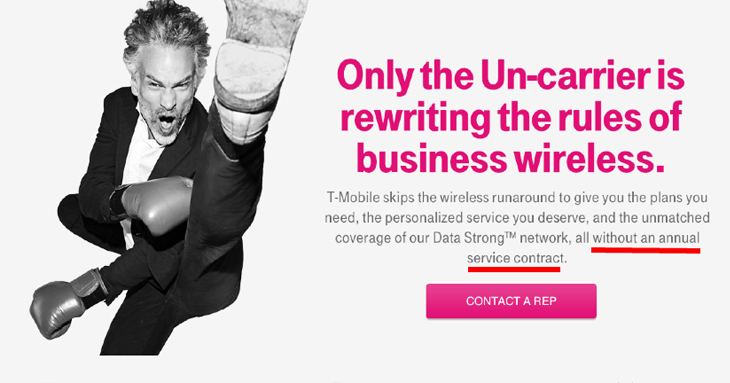 Consumer groups are disputing T-Mobile's claim that it has "no contracts," arguing in a letter to the CFPB that the wireless carrier's popular phone financing plans carry early termination fees that demonstrate that they are, in fact, contracts. The groups are pushing the agency to investigate the contract-free advertising, saying consumers are being misled into thinking they can abandon T-Mobile plans sans penalty. Labor group Change to Win wrote in a letter that USA Today reported was signed by numerous civil rights and consumer groups:
…T-Mobile's "no contract" marketing is misleading because a customer's cancellation of his wireless service before two years makes the amount remaining on the EIP (Equipment Installation Plan) immediately due — a fee that is often larger than the penalties associated with early termination of a traditional two-year service contract.
In 2013, T-Mobile did away with annual service contracts and in doing so proclaimed itself the "Un-carrier." In an apparent slap in the face to competitors whose service-related early termination fees effectively blocked customers from switching carriers, T-Mobile said it was "rewriting the rules of wireless" by offering month-to-month service plans. But these plans are useless without a phone and phones, as you may know, can be expensive.
But T-Mobile had an answer. As part of its supposed rewriting of the rules, T-Mobile rolled out two-year, interest-free phone financing plans that allow customers to purchase phones over time. For instance, an Apple iPhone 6s Plus, which costs $749.99, could be paid for in monthly installments of $31.25 over 24 months. About 90 percent of T-Mobile customers have signed up for the financing, which is especially appealing to low-income customers, according to the consumer groups' letter.
RELATED: What wireless carriers are really saying in their ads
The letter also notes "a pattern of abusive debt collection practices" and an arbitration clause that makes it exceedingly difficult for T-Mobile customers seeking compensation. It comes as Consumer Reports readers rated T-Mobile the best in terms of customer satisfaction among the Big Four wireless carriers (the others being AT&T, Sprint and Verizon).
The letter states:
T-Mobile has experienced significant growth in the past three years by marketing itself as an industry disruptor that offers customers the best value experience. T-Mobile's practices, however, are not nearly as customer-friendly as its marketing suggests.
T-Mobile on Tuesday did not respond to a request for comment from TINA.org but earlier T-Mobile CEO John Legere tweeted at USA Today defending the company:
@usatodaytech We stand by our ads! Contrary to the click-bait headline, we haven't been accused of false advertising by any regulatory body.

— John Legere (@JohnLegere) December 8, 2015

Find more of TINA.org's coverage on cellphones here.
---
You Might Be Interested In
DealDash's Hidden Costs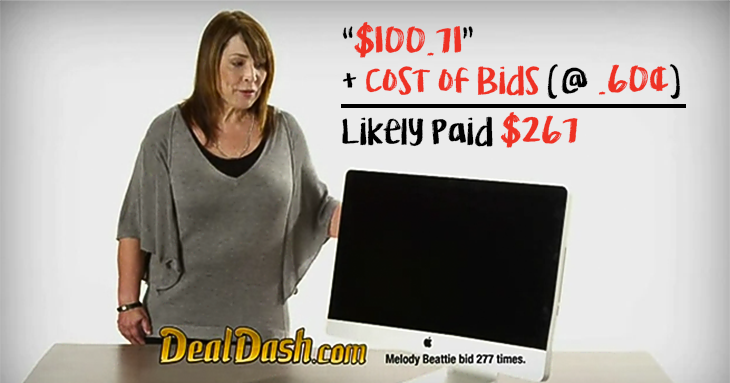 DealDash's Hidden Costs
Bid farewell to the low prices you see in ads. You will pay more.
Ad or Not? Snapchat and DJ Khaled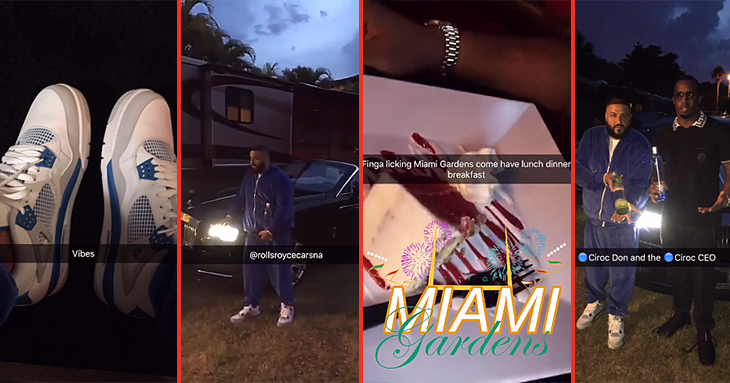 Ad or Not? Snapchat and DJ Khaled
Is DJ Khaled the key endorser on Snapchat?
Mixed Signals from Cellphone Ads
Mixed Signals from Cellphone Ads
Carriers facing challenges to advertisements.