Time Up for 5-Hour Energy Drink?
Drink manufacturer faces multiple state lawsuits.
|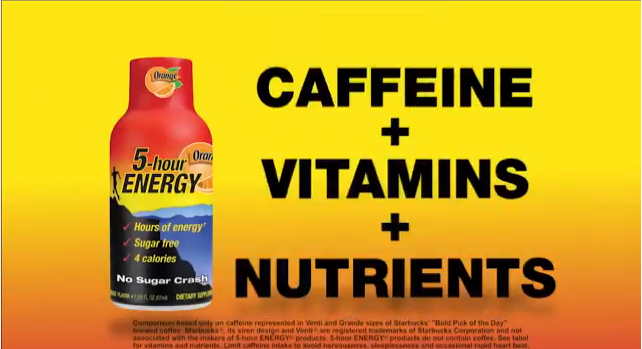 UPDATE 2/9/17:  A Washington state court judge ordered Living Essentials LLC to pay $4.3 million in penalties for misleading advertising related to 5-Hour Energy.  The company says it will appeal. An Oregon court shot down a lawsuit alleging similar charges. What follows is TINA.org's original post on the lawsuits:
The Oregon attorney general Thursday filed a lawsuit against the makers of 5-Hour Energy, alleging the Michigan-based manufacturer Living Essentials used deceptive and misleading claims to sell the caffeinated product.
"Plainly and simply, in Oregon you cannot promote a product as being effective if you don't have sufficient evidence to back up your advertising claims," Oregon Attorney General Ellen Rosenblum said in a statement.
Washington and Vermont brought similar lawsuits on Thursday against the company, according to a statement released by Washington Attorney General Bob Ferguson, which said attorneys general from more than 30 states have been investigating 5-Hour Energy and its marketing claims.
Living Essentials sells more than 9 million bottles of 5-Hour Energy per week, which equates to annual sales over $1 billion, according to the lawsuit filed in Oregon.
Oregon's lawsuit claims that advertising misled consumers into thinking they were getting a unique blend of ingredients with 5-Hour Energy. But in reality, the suit claims, it was only a concentrated dose of caffeine that provided the jolt.
The lawsuit also questions the claim that drinking the product won't result in a "crash," or sudden energy drop later. On the bottle, it specifically states that there is "No Sugar Crash" associated with "Sugar free" 5-Hour Energy.
That "sugar crash" labeling, however, appears to be relatively new.
As recent as January 2013, when the New York Times published this article on 5-Hour Energy, the bottle displayed in the story carried the claim "No crash later" with an asterisk-like mark that referred to "additional labeling language stating that 'no crash means no sugar crash,'" the newspaper reported.
Class-action lawsuits complaining about the crash users experienced with 5-Hour Energy accumulated throughout 2013.
5-Hour Energy says states 'grasping at straws'
The company likened the lawsuits to a form of bullying and said it plans to fight the "civil intimidation." In a statement emailed to TINA.org, 5-Hour Energy said:
When companies are being bullied by someone in a position of power, these companies roll over, pay the ransom, and move on. We're not doing that. The Attorneys General are grasping at straws, and we will fight to defend ourselves against civil intimidation. The suits allege that the only ingredient in 5-hour ENERGY that has any effect is the caffeine. If so, are the Attorneys General going to sue Starbucks for selling coffee?
A dietary supplement
As a dietary supplement, 5-Hour Energy does not have to go through the same approval process as prescription drugs, which the FDA holds to stricter regulations. But the FDA has been investigating the adverse effects of energy drinks, which some reports have linked to illness, injury, and even death.
The lawsuits filed Thursday seek a permanent injunction prohibiting deceptive marketing practices, civil penalties and restitution to customers.
For more on energy drinks click here.
---
You Might Be Interested In
Ad or Not? Influencers Invade Coachella
Ad or Not? Influencers Invade Coachella
Brands and their paid endorsers cash in at the music festival, sans disclosure.
TINA's Take: Up Close with some Goopy Health Claims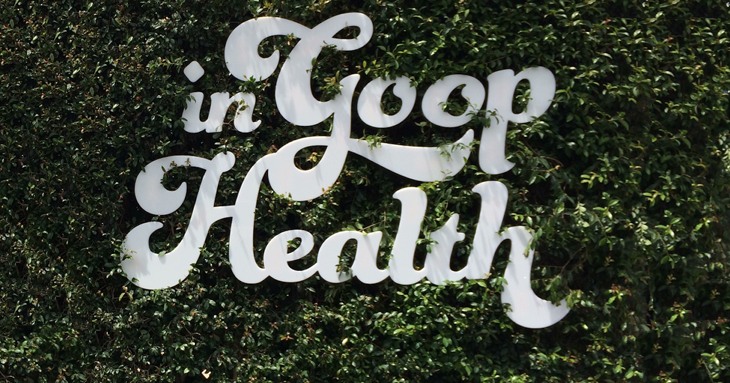 TINA's Take: Up Close with some Goopy Health Claims
In whose health? We sum up some suspect claims at the In Goop Health inaugural wellness summit.
Bagging Claims by Unofficial Oscar Swag Companies
Bagging Claims by Unofficial Oscar Swag Companies
Cue the play-off music.