Smoking Out E-Cigarette Ad Claims
TINA.org review of more than 150 e-cigarette sites finds a wide variety of questionable claims.
|
UPDATE 11/19/15: The FDA has opened an investigation into the smoking cessation claims by e-cigarette companies highlighted in TINA.org's database.
If you are searching for electronic cigarettes online, be wary. A TINA.org review of more than 150 websites found a host of questionable claims being made on numerous sites that show up in a routine Google search for e-cigarette companies.
It's been more than a year since the FDA signaled it was going to regulate e-cigarettes. But while the agency works on specific regulations — including banning sales to underage youth — many online e-cigarette companies are taking advantage of the regulatory gap to market their wares with a variety of suspect claims. The most frequent? Half of the sites reviewed note a health benefit, such as that e-cigarettes are safe, and/or a healthier alternative to traditional cigarettes, even though the FDA currently maintains that the risks associated with e-cigarettes have not been fully studied and some key reports have found harmful chemicals.
Further, while the FDA has not approved any e-cigarette as a smoking cessation therapy, TINA.org's review also found that almost one-third of sites indicated in some way that vaping products can help smokers quit tobacco. Other questionable claims include that the products can be smoked anywhere and are cheaper. About two-thirds of the sites reviewed made one or more of these claims and 40 percent made three or more of the claims. (See infographic.)
The claims come in varied forms, such as in blogs, social media, testimonials, links to studies or media reports displayed on the sites. Some are blatant while others are subtle, craftily-drafted veiled claims. TINA.org's database and criteria for those highlighted as questionable can be found here. 
Expanding market
E-cigarettes are battery-operated electronic nicotine delivery systems (ENDS) that contain flavored liquid solutions (e-liquids or e-juice) that are vaporized and inhaled as an aerosol mist. Nicotine content varies depending on the product.
The industry has been rapidly expanding since the products were first introduced in 2007 and it is now estimated to be a $1.5 billion market. There are now more than 460 brands of e-cigarettes and more than 7,000 flavors of e-liquids. And with the growth has come a rapid rise in e-cigarette advertising, which jumped more than 1,200 percent between 2011 and 2013. E-cigarette companies spent $115 million promoting their products in 2014, up from $6.4 million in 2011. The marketing has yielded significant results. E-cigarette use among adults more than doubled between 2010 and 2013, and teen use of e-cigarettes nationwide surpassed the use of tobacco cigarettes in 2014.
Safety in question
Last year, a TINA.org review of about 600 complaints filed with the FTC about e-cigarette companies found that a majority were from consumers who said they responded to offers of free trials but were instead repeatedly charged for monthly supplies they didn't want and had difficulty canceling.
This year, TINA.org reviewed advertising claims on 159 sites, which included wholesalers, retailers and independent stores that sell their products online. The review found that 50 percent of sites mention some type of health benefit, ranging from lack of toxins or carcinogens to being healthier than traditional cigarettes.
However, the FDA's proposed regulations would allow companies to make claims of reduced risk only if it confirms that scientific evidence supports the assertion and that marketing the product will benefit public health as a whole.
A recent study by Public Health England supports the contention that e-cigarettes are safer, concluding that e-cigarettes are 95 percent less harmful than tobacco products. The American Vaping Association, citing that study, questioned any suggestion that e-cigarettes were not safer than tobacco cigarettes.
"To claim in 2015 that 'the jury is still out' on whether vapor products are less hazardous than combustible tobacco is simply ludicrous, especially in the face of the recent Public Health England report," said American Vaping Association President Gregory Conley.
But critics noted that some of the researchers involved in the Public Health England report published in the European Addiction Research journal had connections to the tobacco industry. And several other key reports have not supported claims that e-cigarettes are safer. Those studies found that e-cigarettes contain harmful chemicals and can compromise immune systems in the lungs. A 2014 report by the World Health Organization, for example, stated that for some brands of e-cigarettes, the level of cancer-causing agents in the aerosol "such as formaldehyde and other toxicants like acrolein have been found to be as high as in the smoke produced by some cigarettes."
A recently released study by the California-based Center for Environmental Health found high levels of the cancer-causing chemicals acetaldehyde and formaldehyde in vaping products made by 21 out of 24 companies whose products were tested. The group is taking legal action against the companies, which include Blu, NJoy and R.J. Reynold's Vuse brand, alleging they have failed to warn consumers about the harmful chemicals in violation of California law.
Concerned about toxicity, California issued a health warning  earlier this year about e-cigarettes and advised residents against using them.
Safety concerns regarding e-cigarettes are not limited to the concerns about nicotine and other chemicals emitted in the vapors. A study by the Centers for Disease Control and Prevention found that the number of calls to poison centers regarding e-liquids containing nicotine used in vaping products is dramatically rising. More than half involved children under five. Said the CDC:
The report shows that e-cigarette liquids containing nicotine have the potential to cause immediate adverse health effects and represent an emerging public health concern.
The FDA is currently seeking comments regarding regulations requiring nicotine exposure warning labels and child resistant packaging for e-liquids containing nicotine.
Public vaping 

Tobacco users who have spent many a day outside an office building, hotel or restaurant enduring the heat of the summer or freezing temperatures of winter might be attracted to the products because of advertising claims that users can vape wherever they like. One-third of the sites reviewed by TINA.org said their products could be smoked anywhere or virtually anywhere. But that is simply not true. At least 18 states and about 400 municipalities already restrict their use in public places and a rising number of states and municipalities are reviewing proposed legislation banning vaping in public areas. In addition, e-cigarettes are banned on flights in the U.S. and in several major U.S. airports and the National Parks Service has prohibited them in national parks where traditional cigarettes are banned.
Unhooked?

Close to one-third of e-cigarette sites reviewed indicated in some way that vaping products can help smokers stop using tobacco cigarettes, despite the fact that the FDA has to specifically approve a product as a smoking cessation therapy, and to date, it has not approved any e-cigarette products for that use.
In addition, a recent study conducted by researchers at the University of California San Diego School of Medicine and published in the American Journal of Public Health found that smokers who used e-cigarettes were 49 percent less likely to decrease cigarette use and 59 percent less likely to quit smoking compared to smokers who never used e-cigarettes. Another study by researchers at the University of Southern California published this month in the Journal of the American Medical Association found that teens who try e-cigarettes are more likely to turn to tobacco products.
RELATED: FDA urged to move quickly on e-cigarette cessation claims
Savings?
It's difficult to compare the cost of e-cigarettes to traditional cigarettes because there are so many variables to consider, but 44 percent of sites reviewed make the claim that e-cigarettes are cheaper.
One key difference when trying to make a comparison is the current state-by-state tax rates on traditional cigarettes versus the tax rates on vaping products. Two states, Minnesota and North Carolina, already tax e-cigarettes. To further muddy the waters, more than one dozen states have proposed taxes and the rates vary.
Taxes aside, there are also differences in usage levels among tobacco and e-cigarette smokers, types of e-cigarettes used (disposable or rechargeable), and e-cigarette equipment and maintenance costs. So while many websites do the math for consumers, consumers should be reviewing whether those figures accurately apply to them.
Calls for quicker action
As e-cigarette marketing has proliferated, the FDA has come under pressure to move more swiftly to regulate the market. To date, the agency has taken action against only eight e-cigarette companies, sending warning letters for a range of issues including unsubstantiated claims, and misleading marketing that indicated the products are approved by the FDA as safe for use and less harmful. Warnings were also sent to some of the companies for poor manufacturing practices.
Michael Felberbaum, a spokesman for the FDA said it is "committed to moving forward expeditiously" to finalize the rules for new tobacco products, but that "rule-making is a complex process" and the agency is sifting through more than 135,000 comments regarding new regulations. When asked to comment on the variety of questionable claims found in TINA.org's review, Felberbaum said:
The FDA takes violations of this nature very seriously and will continue to monitor retailers, manufacturers and companies that make claims of this nature.
This spring, more than 30 health organizations sent a letter to President Obama saying that regulation of the e-cigarette industry was "long overdue." The organizations wrote:
In the absence of regulation, we have seen irresponsible marketing of unregulated products such as cigars and electronic cigarettes, often using tactics and sweet flavors that clearly appeal to youth. …This unnecessary delay in regulating these products has put children at risk.
TINA.org found that more than 41 percent of sites reviewed marketed kid-friendly e-liquid flavors, such as bubble gum, crunch berry and gummy bear. The child-friendly flavors has children's advocacy groups concerned and has prompted some lawmakers to urge federal officials to take action about e-cigarette marketing that appeals to youngsters.
The American Academy of Pediatrics also recommended that the minimum age to buy tobacco products and e-cigarettes be increased to 21. It addition, it recommended prohibiting use of e-cigarettes in all public places, taxing them at a rate no less than traditional cigarettes, banning flavorings as well as Internet sales and ads in any media that can be viewed by youth.
In October, the FTC announced it was proposing a study of the e-cigarette industry.
TINA.org Executive Director Bonnie Patten cautioned consumers to review e-cigarette marketing carefully.
"Consumers need to do their own independent research and not simply rely on the marketing claims made by these companies on their websites,'' said Patten.
If you have a complaint about misleading or deceptive marketing by an e-cigarette company, you can file a complaint with TINA.org, or federal officials.
For more of TINA.org's coverage of the marketing of e-cigarettes click here.
This story was updated several times, most recently on 1/7/16.
---
You Might Be Interested In
Companies Accused of Greenwashing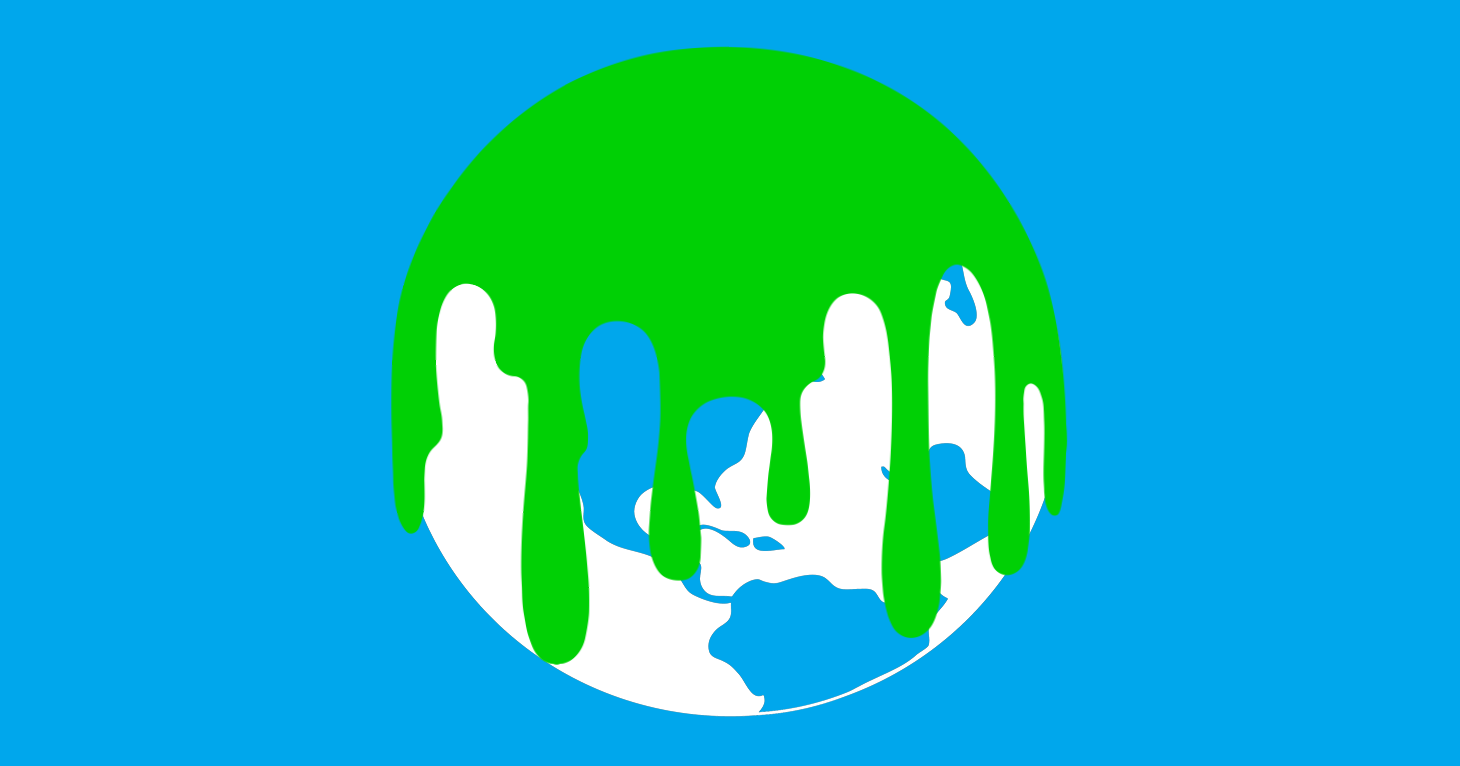 Companies Accused of Greenwashing
When companies green it, they better mean it.
Puff Bar Flavors Resurface Following FDA Ban
Puff Bar Flavors Resurface Following FDA Ban
FDA says it is aware of the situation but declined to comment on the regulatory status of disposable e-cigarette brand.
FDA Bans Sale of Puff Bar E-Cigarettes, the 'New Juul'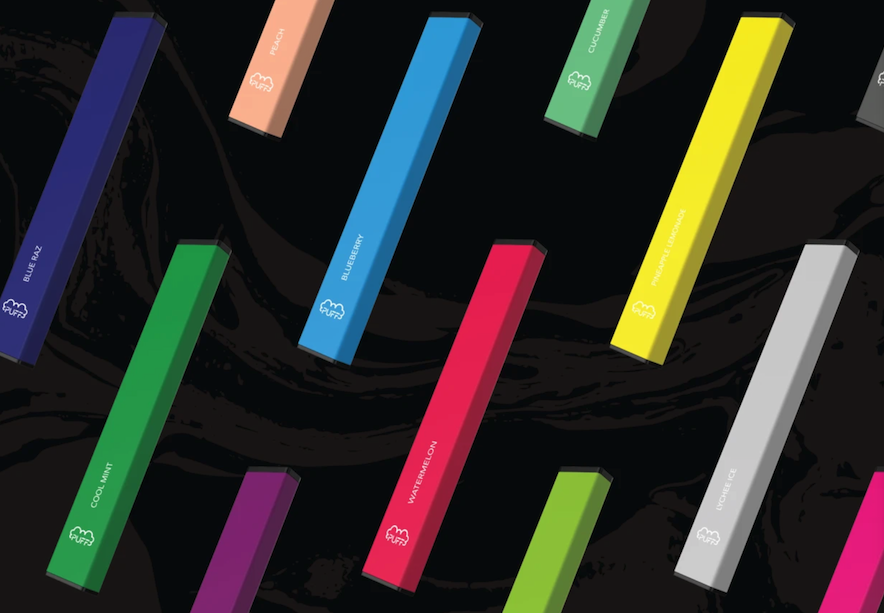 FDA Bans Sale of Puff Bar E-Cigarettes, the 'New Juul'
The disposable e-cigarette has replaced Juul as the go-to vape for minors.