SilentSound Earmuffs
Amazon listing comes down in wake of TINA.org inquiry.
Most of the stuff sold on Amazon comes from third-party vendors. Amazon trusts that these third-party sellers are giving the company (and consumers) accurate information about their products. Sometimes that trust is exploited. Counterfeit goods on the site are a known problem that Amazon says it's taking steps to address. But there are also third-party products that while not necessarily fake still aren't what the Amazon listing says they are.
Take these SilentSound safety earmuffs, which claim in the product name and description to have a 37-decibel Noise Reduction Rating (NRR), "the best protection available."
For reference, 37 decibels is roughly the difference between the sound of a freight train rolling down the tracks from 100 feet away (80 decibels) and the sound of a soft whisper from a distance of five feet (40 decibels), according to the Occupational Safety and Health Administration (OSHA), which sets limits on noise exposure in the workplace. But that's not the NRR of these earmuffs, according to a customer review that includes a photo of the packaging showing an NRR of only 26 decibels:
I bought these because it said that they offered 37NRR. But when I received them the box says that the noise reduction is only 26 dB. And there is a small piece of paper inside stating the same.
That would bring the sound of the train down to somewhere between the sound of a conversation from three feet away (60 decibels) and the sound of an urban residence (50 decibels), per OSHA's estimates.
It didn't take long after TINA.org alerted Amazon to the complaint about the listing for the company to take it down. An Amazon spokesman said in a statement:
We have selling policies that all sellers agree to before selling on Amazon, and we take action against those that violate them and threaten our customer experience. Policy violations can result in cancellation of listings, removal of selling privileges, withholding of funds, and legal action, depending on its severity.
TINA.org couldn't find the earmuffs for sale anywhere besides on Amazon. Moreover, the apparent manufacturer and/or seller, MEKBOK, doesn't specialize in hearing protection gear. In fact, the company doesn't seem to specialize in anything based on the other assorted products it's selling on Amazon.
Read more about our coverage on Amazon here.
---
You Might Be Interested In
The 'Buy' Button in the iTunes Store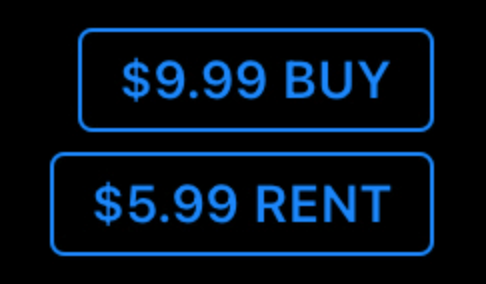 The 'Buy' Button in the iTunes Store
When you don't own what you buy.
TruthFinder
TruthFinder
If you're looking for a partner's marriage and divorce records, you're going to have to look somewhere else.
Advertised Savings on Amazon Prime-Eligible Product Listings
Advertised Savings on Amazon Prime-Eligible Product Listings
Consumer tip raises questions about how much you are really saving as an Amazon Prime member.