Regulatory Inquiries Put Essential Oils MLM doTerra on the Defensive
MLM's health claims fail to stand up to an increased level of scrutiny amid a worldwide pandemic.
|
UPDATE 1/27/23: High-ranking doTerra distributors Eliza Bacot, Lauren Busch and Dr. Tina Wong have been ordered to pay civil penalties of $15,000 each to settle Department of Justice charges they violated the FTC Act and the COVID-19 Consumer Protection Act by promoting doTerra products for the prevention and treatment of COVID-19, including during webinars that TINA.org alerted regulators to in January 2022. Our original post follows.
If 2020 was a test of how doTerra's health claims would stand up to an increased level of scrutiny amid a worldwide pandemic, the essential oils MLM has room for improvement.
The Utah-based company, which is a prominent player in a global essential oils market valued at $7 billion, has so far this year been the subject of three separate regulatory inquiries regarding its health claims, two of which also take aim at its income claims. This, after the MLM was warned by the FDA in 2014 not to make therapeutic claims that establish the company's products as drugs without the agency's approval.
Here's a quick look at the regulatory inquiries, starting with a DSSRC decision prompted by a TINA.org complaint to the organization last year.
April 7
Investigating agency: Direct Selling Self-Regulatory Council (DSSRC)*
Claims at issue: health and income
Made by: distributors
Findings: Several of the unsubstantiated health and disease-treatment claims identified by TINA.org in its October 2019 complaint to the DSSRC found their way into the organization's April 2020 decision, among them distributors' claims that the company's essential oils reverse diabetes, treat ADHD and autism and help with the symptoms of Alzheimer's. But the DSSRC in its decision also cited a number of deceptive income claims related to the business opportunity. These included claims on distributors' social media pages touting the ability to earn six figures, pay off debt and create "time and financial freedom." As with several of the health claims identified by TINA.org, many of the income claims compiled by the DSSRC targeted parents, particularly moms. For example, one November 2018 Facebook post by a doTerra "Diamond Leader" making "well over six figures" asked: "If you're a 9 to 5 Mom, wouldn't you love entering the holiday season worried less about a job, and more about your family?"
Conclusion: By the time the DSSRC concluded its inquiry, doTerra had already removed the majority of the health claims cataloged by TINA.org. In response to the DSSRC inquiry, doTerra took steps to address the income claims as well. The MLM acknowledged that both the health and income claims violated company policies. The DSSRC said that it would continue to monitor the social media activity of doTerra distributors and "immediately initiate a compliance inquiry should it identify an ongoing proliferation of egregious, unsupported product or income claims."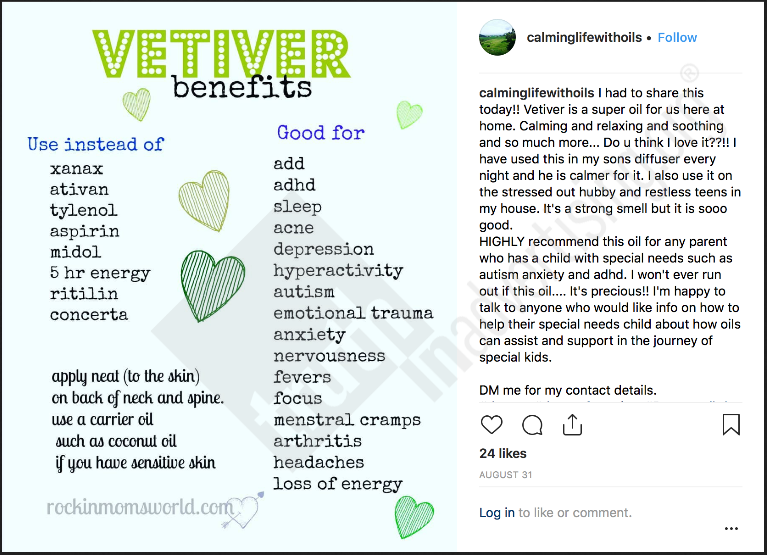 *In November 2021, the DSSRC issued a press release stating that it had reinvestigated doTerra and found that it was again using unsubstantiated health and earnings claims to market its products and business opportunity. According to the DSSRC, the company removed certain deceptive claims but designated some YouTube videos as private rather than remove them from publication. The DSSRC recommended that the videos be disabled in their entirety.
April 24
Investigating agency: Federal Trade Commission (FTC)
Claims at issue: health and income, specifically those related to COVID-19
Made by: distributors
Findings: In April, as coronavirus cases in the U.S. were beginning to climb, doTerra distributors were busy making unsubstantiated claims on social media that the company and its products protect against both the health and economic impacts of the virus, according to a warning letter the FTC sent the MLM at the time. The letter listed a number of posts, some of which were aimed at nurses, first responders and people who had lost their jobs because of the pandemic. One such post claimed the company's essential oils provided frontline workers a "little extra protection." Another post directed at the recently unemployed presented the MLM's business opportunity as a way to achieve "financial independence" and used the hashtags #cantpaymybills and #cantpaymyrent.
Conclusion: The FTC reminded doTerra that it is responsible for the claims of its distributors. The agency noted, among other things, that "claims about the potential to achieve a wealthy lifestyle, career-level income, or significant income are false or misleading if business opportunity participants generally do not achieve such results." The FTC gave the company 48 hours to respond with the specific actions it had taken to address the agency's concerns. (Of note, doTerra is one of more than a dozen MLMs to receive FTC warning letters this year regarding health and earnings claims related to COVID-19.)
October 16
Investigating agency: National Advertising Division (NAD), prompted by an advertising challenge by S.C. Johnson & Son, Inc.
Claims at issue: health
Made by: the company
Findings: In an inquiry that focused on marketing statements made directly by the company as opposed to distributors, NAD found that doTerra did not provide a reasonable basis for claims that its essential oils, when used aromatically, provide certain health benefits, including specific benefits for mood, emotions and the mind. While doTerra submitted mounds of evidence from secondary sources, including more than 70 published studies conducted on a variety of essential oils, NAD determined that the evidence in the record did not sufficiently support doTerra's broad claims that essential oils provide consumers with mental and emotional health benefits. NAD also found that the evidence did not support the message that the company's essential oils are "therapeutic," which NAD said is conveyed by the claim "Certified Pure Therapeutic Grade."
Conclusion: NAD recommended that doTerra discontinue the marketing claims at issue. After the MLM appealed the decision to the National Advertising Review Board, NARB upheld the ruling and doTerra said it would comply with the decision.
So, for those keeping score at home, that's three regulatory actions in one year, two federal inquiries since 2014 and one complaint by a consumer group — all relating to doTerra's health or income claims, or both.
Find more of our coverage on doTerra here.
This article was updated on 11/16/21.
---
You Might Be Interested In
What You Should Know about USANA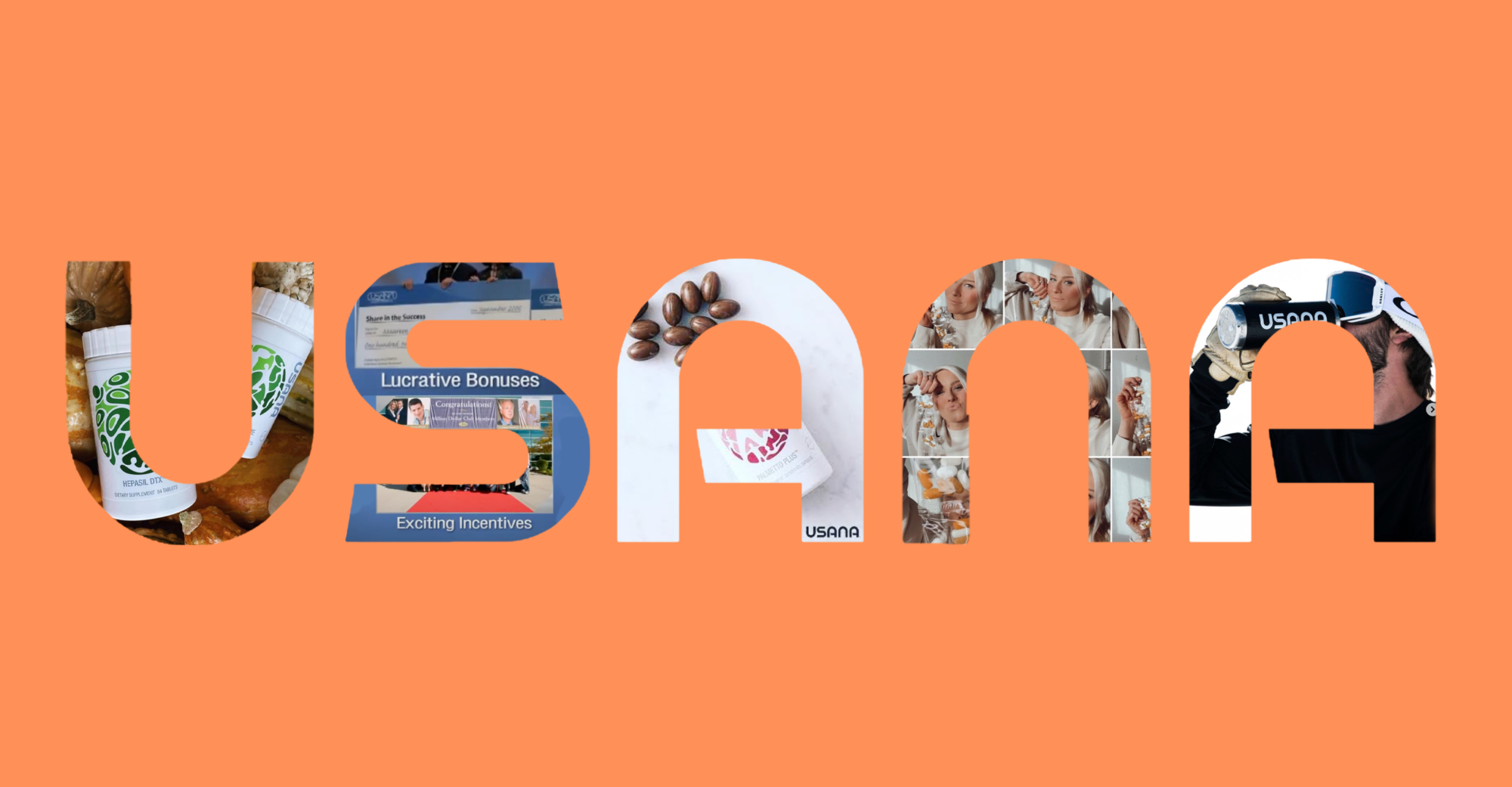 What You Should Know about USANA
Supplement MLM takes down dozens of deceptive claims following TINA.org investigation.
The Cost of Doing Business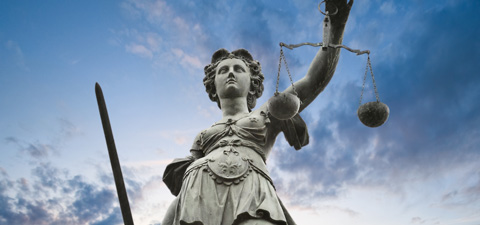 The Cost of Doing Business
Comparing the amount companies agree to pay to settle deceptive marketing charges with their annual revenue.
MLMs Continue to Break the Law Despite FTC Warning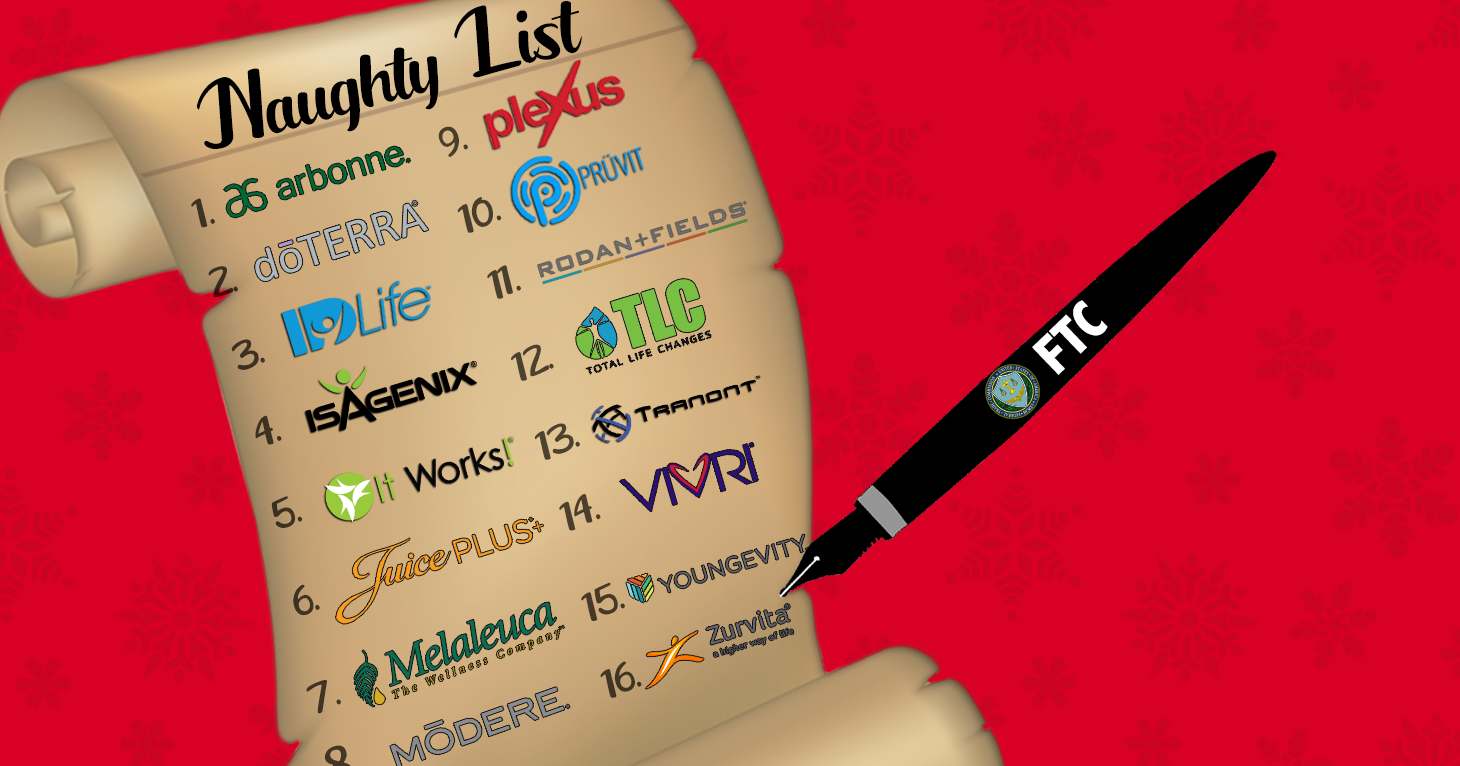 MLMs Continue to Break the Law Despite FTC Warning
Deceptive health and income claims, including some tied to COVID-19, persist in wake of warning from the feds.