Regal E-Cigs
The more things change, the more misleading e-cigarette advertising stays the same.
A website that last year lauded the "endless benefits" of one particular e-cigarette now appears smitten with another brand — offering consumers a window into the shadowy world in which e-cigarettes are marketed online.
Last year, vapexecig.net marketed the Vapex brand, which was cited by Utah officials for deceptive marketing and was at the center of a complaint by TINA.org to the FTC. Now, the site redirects to another URL that uses a fake news article to sell a "risk free trial" of Regal e-cigs.
But while the site's featured product has changed, it's the same misleading claims suggesting that e-cigarettes are a healthy alternative to traditional tobacco (which has not been proven) and can be smoked anywhere (which is just not true).
The site in its current form markets e-cigs under the guise of hard science with a headline shouting, "Special Review: New Shocking Study on E-Cigarettes leaves Health Risk Critiques Speechless." It also comes complete with a quote from acclaimed "Health Review Editor" Amy Reese:
After purchasing and analyzing the Regal E-Cig for ourselves we learned quickly that not only is it a great tasting quality product but it also meets our quality and safe ingredient checklist.
But, remember, this is not a real news article; it's an ad (which is probably why that groundbreaking study is never revealed). So why should we trust anything Amy Reese has to say about the safety of e-cigs? Further, a disclaimer at the bottom of the page admits to playing fast and loose with the facts:
This website … is based loosely off a true story (and is) not to be taken literally or as a non-fiction story.
Good thing no one takes advice on his or her health literally.
Many of the links on this latest iteration of the site are broken so it's tough to tell what consumer pitfalls may lie behind the "risk free trial" for Regal e-cigs. But if they're anything like the hidden charges that were associated with the "risk free trial" for Vapex e-cigs, consumers should be wary of automatic enrollment into a costly auto-ship program.
Find more of our coverage on e-cigarettes here.
---
You Might Be Interested In
Rent the Runway Pro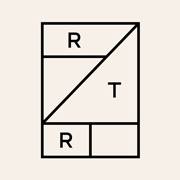 Rent the Runway Pro
Discounted rate for dress rental site's membership evades consumer.
Vita Luminance/Skin Revive
Vita Luminance/Skin Revive
Holding on to this "free" bottle will cost you plenty.
Skin Element
Skin Element
Don't let this wrinkle cream free trial give you worry lines.