Prevagen's Fishy Memory Claims Under Fire by Federal Regulators
Five things you should know about the FTC, New York lawsuit against Prevagen.
|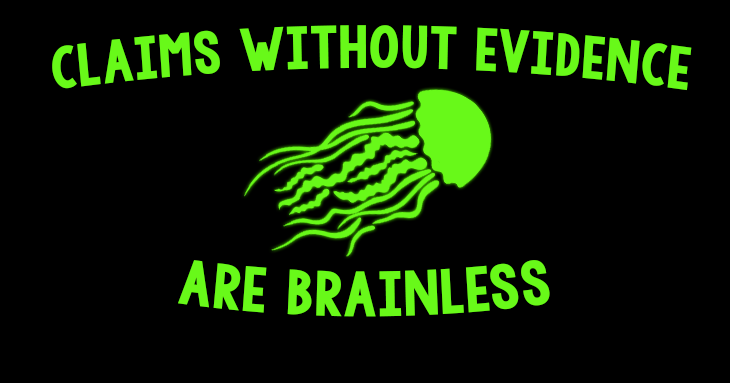 The FTC and New York State Attorney General have charged Quincy Bioscience, the marketers of Prevagen, with making false and unsubstantiated claims that the product improves memory, provides cognitive benefits, and is "clinically shown" to work. The lawsuit filed in federal court in New York follows a TINA.org investigation into Prevagen and complaint to the FTC that revealed similar issues. Here are five things to know about the case:
The lawsuit takes issue with several key claims made by Prevagen, including that the supplement, which is sold in major retail stores such as CVS and Walgreens, and on Amazon, is clinically shown to improve memory in 90 days, improves memory problems associated with aging, and provides cognitive benefits such as healthy brain function, a sharper mind, and clearer thinking.
The lawsuit alleges that while Quincy Bioscience advertises that Prevagen's active ingredient —  a protein called apoaequorin that it claims is plucked from a bioluminescent jellyfish found only in Puget Sound ("a gift from the sea") — can improve memory in 90 days, its own studies actually fail to prove that those who took 10 milligrams of Prevagen performed better on cognition tasks than those who took the placebo. In fact, the company eliminated data from the study in its ads that found that memory recall for test subjects taking Prevagen declined at day 60 and were slightly worse than the recall task scores of subjects in the placebo group. In addition, the company does not have any studies or evidence showing that the orally-administered apoaequorin can cross the human blood-brain barrier and enter the human brain. The company's own safety studies show that apoaequorin is rapidly digested in the stomach, the suit alleges.
Company co-founder Mark Underwood, who is also president and a major shareholder, is named in the complaint as is Michael Beaman, also a co-founder, the current CEO and shareholder.
Quincy Bioscience, according to the complaint, heavily promotes Prevagen with ads on major national television networks and radio stations, as well as in magazines, on social media and on its five websites. Last year, the company took its memory and brain claims on the road during a marketing campaign called the "Better Memory Tour" in which company representatives traveled aboard a "Prevagen Express" bus to peddle the product at health food expos. It also aired infomercials called the "Better Memory Show" starring Underwood who discussed memory issues and touted the benefits of Prevagen. All this helped the company reap $165 million in gross revenues from 2007-2015.
The FTC and New York now seek to return the $165 million to consumers who paid between $24-$68 for the pills and require that the Wisconsin-based company pay $5,000 in civil penalties for each violation of New York law.
New York State Attorney General Eric Schneiderman in a statement about the lawsuit called the marketing of Prevagen a "clear-cut fraud" and said the company targeted vulnerable senior citizens.
Prevagen has denied the allegations.
This is the fourth brain supplement case the FTC has brought in recent years. In 2015, the FTC obtained $1.4 million in a settlement for consumers who purchased a similarly unsubstantiated memory supplement called Procera AVH, sales of which topped $100 million. Martek Biosciences and i-Health Inc. settled FTC deceptive advertising charges in 2014 relating to claims that BrainStrong Adult could prevent cognitive decline and was clinically proven to improve adult memory. In 2013, the FTC returned more than $425,000 to consumers who purchased Disney or Marvel Hero-themed vitamins for their kids as part of a settlement with vitamin marketer NBTY Inc. and two subsidiaries that resulted from charges that the companies were making deceptive marketing claims that the vitamins promoted healthy brain and eye development in children.
Read more about TINA.org's actions on Prevagen and its letters to networks advertising the products. TINA.org's coverage of other brain supplement claims can be found here.
UPDATE 11/20/20: A federal district court has approved a class-action settlement over claims that Quincy Bioscience falsely advertises that Prevagen can improve memory. TINA.org had objected to the proposed settlement on the grounds that the terms were unfair to consumers, who are only eligible to receive a maximum refund of $12 unless they kept receipts. The FTC and state of New York's lawsuit against Quincy is pending. For updates on that case, click here.
---
You Might Be Interested In
FTC Brain Claims Cases Since 1995
FTC Brain Claims Cases Since 1995
Since 1995, the FTC has brought nearly 70 actions over deceptive brain claims.
How Amazon Promotes, Profits from Deceptively Marketed Brain Supplements
How Amazon Promotes, Profits from Deceptively Marketed Brain Supplements
The largest retailer in the world isn't just turning a blind eye to the deceptive marketing of these products.
5 Ad Trends to Be Wary of in 2020
5 Ad Trends to Be Wary of in 2020
CGI influencers are here.