Not So Fast: Nutrisystem Weight-Loss Claims Called Into Question
Petition urges federal officials to investigate company while consumer complaints cite multiple issues.
Nutrisystem's Fast 5-plus weight-loss program may lead you to believe that it's still not too late to get into bikini shape this summer.
But is Nutrisystem marketing the diet plan, which promises that you'll lose five pounds and an inch off your waist in just your first week, with the same type of deceptive claims that got the company into hot water with federal officials in the early 1990s? Moreover, what are the potential financial pitfalls if you want to cancel your membership?
Here's a breakdown of what a TINA.org review has found.
Calls for a federal review
An international law firm is calling on the FTC to investigate whether Nutrisystem has reverted to making the same type of deceptive weight-loss claims that led to a consent order prohibiting the company from such misleading practices.
The 1993 FTC consent order banned Nutrisystem from misrepresenting the effectiveness and safety of its food plans, but the order expired in 2013. No longer tied to the order, the company has launched two programs that peddle "a host of misrepresentations" that closely mirror those that prompted the agency's initial investigation more than two decades ago, according to the FTC petition filed in January by Bryan Cave, a St. Louis-based law firm.
"To the extent that Nutrisystem has interpreted the scheduled sunset of its consent order as license to mislead consumers, the FTC should consider initiating a proceeding in federal court to permanently enjoin future deception," the petition alleges.
Not so fast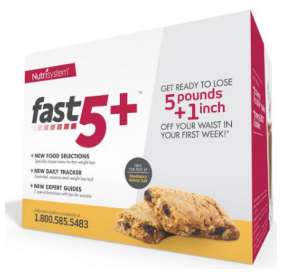 Specifically, the complaint points to the company's heavily advertised Fast 5 and Fast 5-plus weight-loss programs, both of which claim that a consumer can lose five pounds in his or her first week (with the latter also promising the "plus" as being a one-inch waist reduction in that time). Current advertising, including the Nutrisystem website, pushes the Fast 5-plus version
The petition contends that both programs have misled consumers on how much they can expect to lose on the diet plans. It alleges that the only substantiation provided for the Fast 5-plus program is a statement citing a third-party clinical test sponsored by Nutrisystem, and that losing five pounds in a week may not be typical for most customers — a would-be violation under the previous consent order.
Marie Osmond sheds 50 pounds — but not with Fast 5-plus
Further adding to the deception are celebrity endorsements and consumer testimonials that falsely advertise that the speaker or person pictured used Fast 5 or Fast 5-plus to achieve their weight-loss goals, the petition alleges.
For example, Marie Osmond opens one Nutrisystem commercial for Fast 5-plus saying, "How would you like to lose five pounds your first week plus an inch off your waist? … I'm Marie and I lost 50 pounds on Nutrisystem." But the singer did not use Fast 5-plus to slim down, as a fine-print disclosure reveals; nor did former NFL quarterback Dan Marino, who also appears in the commercial embedded at the top of this article.
David Zetoony, who leads the  consumer law practice at Bryan Cave, said he hopes that the FTC "seriously investigates" any petition that comes its way. The law firm has been involved in a number of consumer protection efforts including a 2008 complaint to the FTC that asked the agency to bring action against notarios that deceived immigrants.
FTC spokesman Mitchell Katz told TINA.org that he could not comment on the status of the petition.
Auto-delivery program garners most complaints
Should the FTC decide to open an investigation into Nutrisystem, it will have plenty to explore from consumers who have voiced their vexations about the company to the agency over the last eight years. FTC documents obtained by TINA.org through a Freedom of Information Act (FOIA) request show that hundreds of consumers have filed complaints.
The majority of the nearly 500 different types of consumer complaints lodged with the FTC since 2007 relate to Nutrisystem's auto-delivery program in which Fast 5-plus customers are currently automatically enrolled.
Within the auto-delivery subcategory, a third of complaints noted hidden cancelation fees that, in some instances, sent banking accounts spiraling into debt with overdraft fees.
"They say you can cancel any time but do go out of their way to hide the fact that they will take $100 our (sic) of your account when you do cancel," wrote one consumer. "This is going to bounce my account and cause me to be unable to pay my rent."
READ: TINA.org's initial alert on Nutrisystem's problematic cancelation policy 
Wrote another, "[T]hey should change their website to reflect the fact that there is a cancelation fee if you opt out after the first month. Who knows if you will like the food or manage to follow the plan? Their false advertising causes people to sign up who might not if they knew there was a $60 cancelation fee."
Katz, of the FTC, said he also couldn't comment on the consumer complaints.
In a statement to TINA.org, a Nutrisystem spokesperson said, "At Nutrisystem, customer satisfaction is of the utmost importance. We respond to any customer inquiries we receive in a timely fashion to ensure customer satisfaction."
High costs of quitting the program
The Nutrisystem homepage does not readily disclose its cancelation fees if a consumer opts out of the auto-delivery program prior to receiving a second month supply, and after a 14-day "money back guarantee." A small scrollable box toward the bottom of the page provides some details on cancelation penalties if a consumer hovers over the box to read the contents.
Still, the box offers little warning on the high cost of early cancelation. It states in part:
If you cancel prior to paying for your second consecutive 28-Day program delivery, your payment method will be charged for Continental U.S. shipping and the amount of any auto-delivery discount received on your first 28-Day program delivery.
TINA.org had to talk to a customer service representative to find out what that meant, which is that cancelation fees range between $65 and $110. And that 14-day "money back guarantee"? Consumers should know it does not include the cost of return shipping.
Before signing up to lose promised pounds, do some digging so you know exactly what a particular program entails. Find more of our coverage on weight loss here.
---
You Might Be Interested In
Targeting Womanhood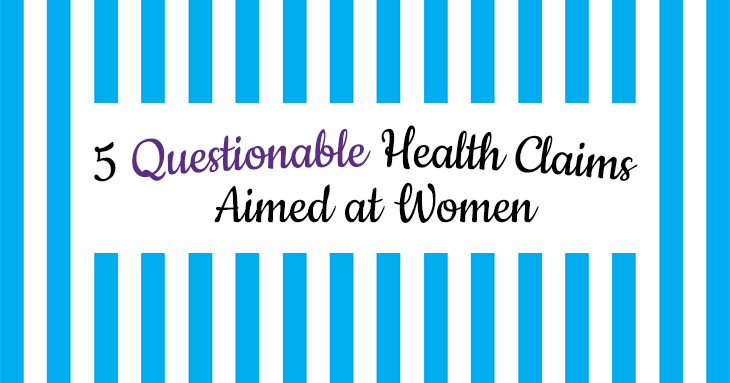 Targeting Womanhood
Happy National Women's Health Week.
Lipozene Fat Burning Claims Violate FTC Order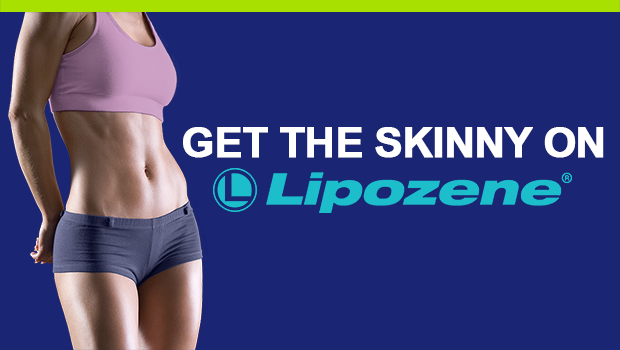 Lipozene Fat Burning Claims Violate FTC Order
Get the skinny on TINA.org's investigation of Lipozene.
Weight-Loss Products That May Only Trim Your Wallet
Weight-Loss Products That May Only Trim Your Wallet
Is losing weight on your New Year's resolution list?