New Class-Action Alleges Vemma's Clinical Studies 'Worthless'
Lawsuit filed in federal court alleges company is in violation of a previous FTC order.
A class-action lawsuit filed in federal court against Vemma, the Arizona-based company that markets mangosteen-based supplement drinks, alleges it is making illegal health claims in violation of a previous FTC order and called two studies it uses to back up the claims "worthless."
In various marketing and advertising materials, Vemma — whose questionable health and income claims are the subject of a continuing TINA.org special investigation — maintains the studies represent the highest standards of clinical research, but the lawsuit filed Wednesday alleges they are "biased, unreliable, and unsound" and "don't come close to meeting the most fundamental prerequisite of proper clinical or scientific research."
The lawsuit filed on behalf of  New York resident John Horanzy, who purchased the drinks, names Vemma CEO Benson K. (BK) Boreyko and the company's "chief scientific officer" Yibing Wang. Vemma is owned by Boreyko and his two sisters, Lauren and Karen Boreyko.
Vemma, which is also under scrutiny by TINA.org and other media outlets about its multi-level marketing structure and which was deemed a pyramid scheme in Italy, issued a statement Friday saying it stands behind its products and its scientific substantiation.
 Vemma takes great care to ensure that we have proper substantiation for any claims we make about our products. We have not made any misrepresentations and all product claims are based upon competent and reliable scientific evidence, including clinical studies in the case of the Vemma and Verve products and peer-reviewed, published studies in the case of the Vemma products.
While refuting the claims in a response letter sent to Horanzy's counsel, Vemma also tried to settle the case before it became public by offering Horanzy a refund for any Vemma purchases he made in 2013 if he kept the settlement confidential and signed a non-disparagement agreement, according to legal papers Vemma released to TINA.org.
Vemma markets the studies as proof that its products enhance immunity, increase overall health status, and increase vitamins and antioxidants in the blood, among other things. But the suit alleges the studies are not independent, were based on insufficient number of participants, and that the results cannot be generalized to the population because the placebo and control groups in each of them were too small. It also cites published research that refutes the Vemma health claims.
The suit also points to several specific marketing materials, social media posts, and websites that it alleges make a variety of unsubstantiated health claims. One website mentioned, www.vmastories.com, was also the focus of a TINA.org investigation and included testimonials under headings such as "Cure Crohn's disease" and "Control diabetes" and even one about how the product saved a dying dog. TINA.org alerted the FTC and Vemma to the health claim issues in June. Some of the sites, which were promoted heavily by top Vemma earners and used to train new distributors, were removed after TINA.org contacted the company but some of the claims have appeared elsewhere online. Other sites mentioned in the suit include thevemmasolution.com (which now redirects to another site), vemmajourney.com, and vemma-news.blogpost.com.
The suit alleges that the claims violate a previous FTC order barring Boreyko, Vemma, and all of its distributors from promoting products as having the ability to:
"treat, cure, alleviate the symptoms of, . . . any disease or disorder; unless, . . . respondents [that's BK and Vemma] possess . . . competent and reliable scientific evidence that substantiates the representation."
That order was issued in 1999 against Boreyko and his company, New Vision International, that marketed a product referred to as God's Recipe as a treatment for ADD and ADHD, and as an effective alternative to prescription drugs.
The suit says the claims are particularly shocking in light of that previous order:
Defendants are the poster child for greed run amok in the health supplement industry. After being caught red-handed by the Federal Trade Commission nearly fifteen years ago for using the same illegal practices described herein, Defendents chose to wait, rebrand, and repeat. This time, Defendents use two worthless studies, empty promises and a business structure modeled as a pyramid scheme to swindle thousands of purchasers.
---
You Might Be Interested In
Vemma Reaches $238 Million Settlement with FTC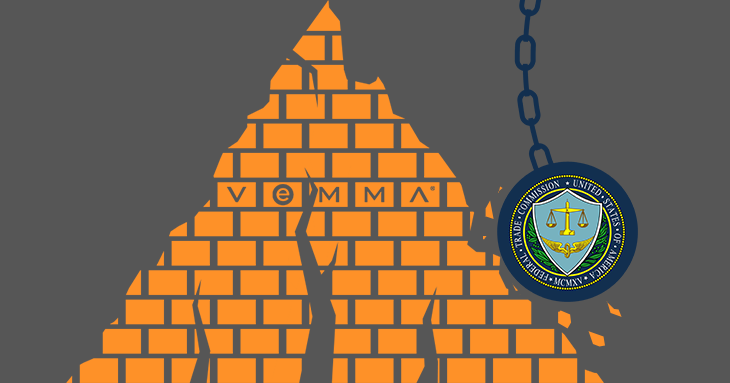 Vemma Reaches $238 Million Settlement with FTC
Company agrees to a ban on pyramid scheme practices to settle charges.
Jeunesse, Top Distributors Face Pyramid, RICO Allegations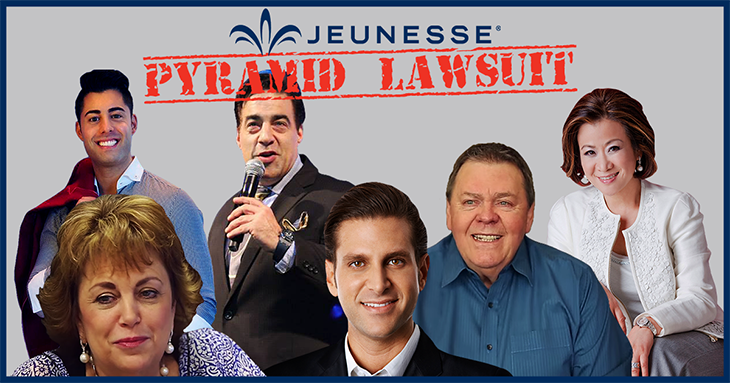 Jeunesse, Top Distributors Face Pyramid, RICO Allegations
Few Jeunesse products are ever sold to anyone but distributors, lawsuit contends.
Vemma Frenzy Ends: Judge Limits Vemma's Operations
Vemma Frenzy Ends: Judge Limits Vemma's Operations
Court concludes Vemma likely operating a pyramid scheme.