Michael Kors to Change Alleged Deceptive Outlet Store Pricing Tags
Company will bag MSRP tag that lawsuit alleged was deceiving consumers.
Is the confusing Manufacturer's Suggested Retail Prices The price a manufacturer recommends its product should be sold for in retail stores. tag used at outlet and retail shops finally on its way out?
The tag was at the center of a class-action lawsuit, which recently reached a preliminary settlement in federal court in New York, that alleged that the Michael Kors company deceived and misled consumers into believing that its outlet store items previously sold at higher prices in mainline retail shops. But in reality, the products were manufactured exclusively for sale at the outlets and shoppers were deceived into thinking the prices they paid at the outlet stores were deeply discounted compared to the MSRP, according to the suit.
While not admitting any wrongdoing, Kors settled the suit for $4.8 million and agreed to change the price tag labels at its outlet stores. Specifically, Kors agreed to stop comparing the outlet price to a "MSRP" price. Instead, Kors will list a "Value" price that consumers can compare to the sales price at the outlet store. The company will also display signage in its outlet stores that explains what "Value" means.
The case, filed in 2014 by a California resident, is the first of several class-action lawsuits regarding reference pricing at outlet stores to be settled to date. Customers who purchased Kors outlet store products between July 25, 2010 and July 25, 2014 who submit claims forms are eligible for reimbursements. The reimbursement amount will depend on how many consumers apply, the number of products each consumer purchased, and whether a consumer can provide receipts or not.
In a statement to TINA.org, Kors said it doesn't comment about ongoing legal matters.
Advertised discounts at outlet stores have come under fire in recent months by consumer advocates and federal officials who have called on the FTC to investigate. In a February letter to the FTC, four U.S. Senators said suggested retail prices listed at outlet stores could mislead consumers about discounts:
Many outlets may also be engaged in deceptive reference pricing. It is a common practice at outlet stores to advertise a retail price alongside the outlet store price—even on made-for-outlet merchandise that does not sell at regular retail locations.  Since the item was never sold in the regular retail store or at the retail price, the retail price is impossible to substantiate.
Everyone likes a good sale, but advertised sales and discounted prices aren't always really a bargain. For more information, click here.
---
You Might Be Interested In
CATrends: Fake Reference Prices
CATrends: Fake Reference Prices
The illusion of savings.
FabKids' Back-to-School Ads Mislead Parents
FabKids' Back-to-School Ads Mislead Parents
Online retailer deceptively advertises members-only prices, TINA.org investigation finds.
The Cost of Doing Business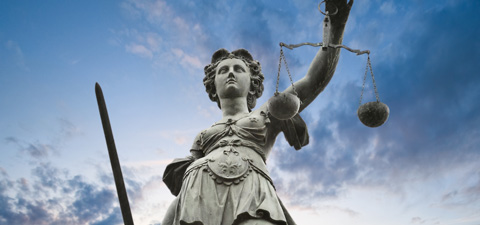 The Cost of Doing Business
Comparing the amount companies agree to pay to settle deceptive marketing charges with their annual revenue.