Congress Members call on FTC to Investigate Deception at Outlet Stores
Will the government finally take notice of misleading marketing and pricing?
Concerned that outlet stores may be engaging in deceptive marketing practices, federal lawmakers are urging the Established in 1914 under President Woodrow Wilson, the FTC is the United States government's primary regulatory authority in the area of consumer protection and anti-competitive business practices in the marketplace. Its Bureau of Consumer Protection assumes the lead in the Commission's efforts to eliminate deceptive advertising and fraudulent business practices at work in the economy. to investigate and take action.
As we have noted before, outlet stores are not always as great a bargain as they claim to be. The recent letter sent by four members of Congress to the FTC echoes this concern. The letter sent Jan. 30 says:
[W]e are concerned that outlet store consumers are being misled into believing they are purchasing products originally intended for sale at the regular retail store. Many outlets may also be engaged in deceptive reference pricing. It is a common practice at outlet stores to advertise a retail price alongside the outlet store price—even on made-for-outlet merchandise that does not sell at regular retail locations.  Since the item was never sold in the regular retail store or at the retail price, the retail price is impossible to substantiate.
In the past, outlets offered excess inventory and slightly damaged items at cheaper prices. But now, some analysts estimate that more than 85% of merchandise sold in outlet stores is manufactured exclusively for these stores, leaving consumers confused about the quality of brand names, the letter noted.
In addition to the deceptive practices mentioned in the letter, TINA.org's research points to other possible problems: remote locations of outlet stores, which encourage more spending; uncomfortable surroundings and lack of amenities, designed to keep you moving and shopping; and prices advertised as the best deal around when actually sales and discounts at retail locations are often a better bargain.
The letter sent by U.S. Sens. Sheldon Whitehouse, Richard Blumenthal, Ed Markey and U.S. Rep Anna Eshoo says that while some of these practices, such as the type of merchandise sold, may be acceptable, they have concerns that consumers are being misled and that deceptive reference pricing may violate FTC regulations.
The letter asks the FTC to consider setting standard definitions of terms such as "outlet" and "factory store."
For more information, see Outlet Stores Are Not Discount Retail Stores.
---
You Might Be Interested In
CATrends: Fake Reference Prices
CATrends: Fake Reference Prices
The illusion of savings.
FabKids' Back-to-School Ads Mislead Parents
FabKids' Back-to-School Ads Mislead Parents
Online retailer deceptively advertises members-only prices, TINA.org investigation finds.
The Cost of Doing Business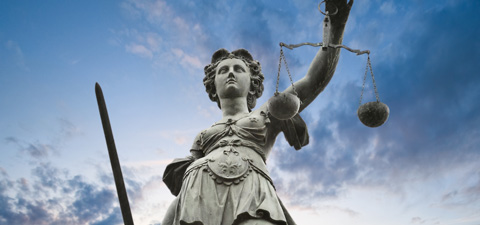 The Cost of Doing Business
Comparing the amount companies agree to pay to settle deceptive marketing charges with their annual revenue.