MagicJack
Revealing the true costs of this phone service's "free" trial offer.
MagicJack's 30-day "free" trial has a few tricks up its sleeve. Namely, that the chance to test-drive the device, which allows consumers to make phone calls through an existing Internet connection, is only available to people who provide credit card information when they sign up for the offer. (Sorry, debit card users.)
But why does magicJack require billing information if it's a "free" trial? Well, because it's not free. The clock starts ticking on your trial the second you order online and if you don't send it back before the 30 days are up, magicJack is going to charge you a nifty $59.24. But even if you do send the device back in time, you're still taking the wallet out (though magicJack claims "you owe nothing" if you meet their deadlines). And that's because you pay for return shipping, as an FAQ page on magicJack's website points out.
Lastly, while magicJack touts its BBB accreditation on the webpage where it takes orders for the "free" trial, consumers should know that in the last three years, more than 2,200 complaints against the company have been filed with the BBB.
For more about "free" trails, click here.
---
You Might Be Interested In
Rent the Runway Pro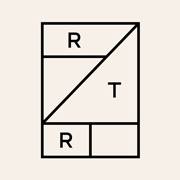 Rent the Runway Pro
Discounted rate for dress rental site's membership evades consumer.
DirecTV Now
DirecTV Now
Standard price for 100-channel streaming service may not be what you read in the news.