FloSports, FloWrestling
Streaming service advertises a monthly rate for a wrestling package that has no monthly plan.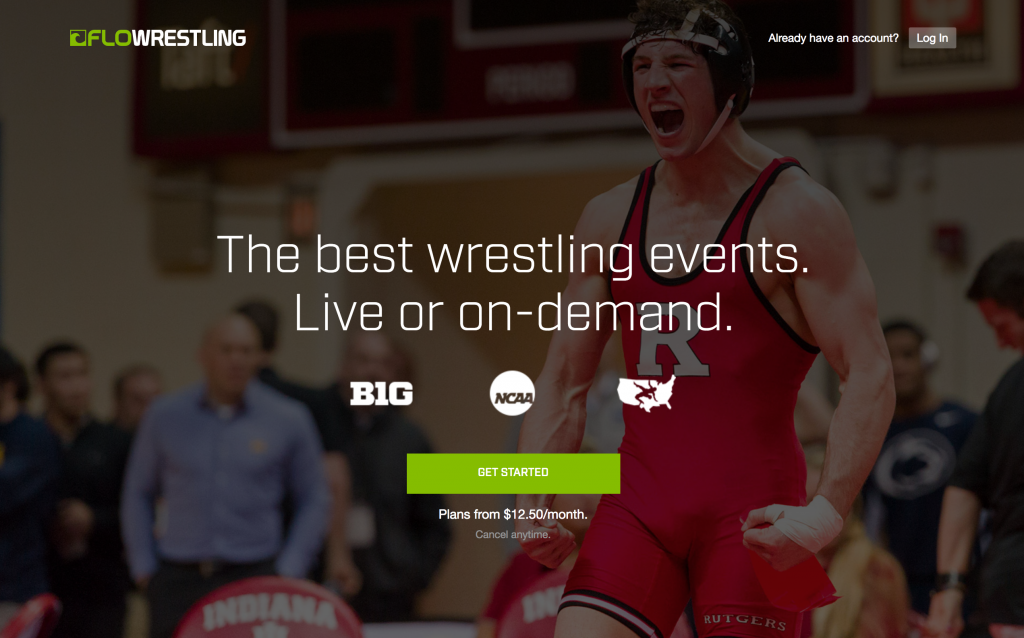 If you are a fan of niche sports frustrated by a lack of viewing options, FloSports may seem like a way to scratch that itch.
The streaming service offers subscriptions to live video coverage of dozens of underexposed sports and competitive activities, ranging from wrestling and rodeos to singing and dancing, with plans starting at $12.50 a month according to its website.
But what FloSports doesn't make clear on the signup pages for these subscriptions (linked above) is that this low monthly rate is contingent on signing up for an annual plan, which costs $150 a year. Without an annual subscription, the rodeo, singing, and dancing packages each cost $29.99 a month, more than double the price on signup pages. (The wrestling package, FloWrestling, doesn't even have a monthly subscription option, which is a whole other thing that we'll get into in a minute.)
Actual monthly subscription prices are not revealed until after visitors provide an email address and password or click "Continue with Facebook" and agree to share their personal information (name, profile photo and email address) with FloSports. Proceeding with either option is treated by the company as agreeing to the site's terms and conditions and privacy policy.
Now, regarding FloWrestling, a reader complained that the site was using bait-and-switch tactics — luring consumers in with one low price and then making them pay another, higher price — in connection with its signup page for the wrestling package, which advertises plans "from $12.50/month." The reader wrote:
I was interested in a month to month plan. Within three clicks, immediately after I submitted my credit card information, I was congratulated on now having access to a full year of the website for $150. What? I wasn't even given a chance to select the plan that I wanted. They now had me on the hook for $150.
According to an FAQ page on FloSports' site, the company stopped offering monthly subscriptions for FloWrestling in January 2018. And yet, more than a year later, it still represents that subscribers can pay month to month by advertising not yearly, but monthly prices. FloSports seems aware of the confusion this causes for consumers, noting in another section of the FAQ page:
If you accidentally sign up for a yearly PRO subscription instead of a monthly subscription, we can convert you to a monthly plan and credit you the difference between your month and full year.
But what if there is no monthly plan? Our reader said FloSports made an exception in his case and offered him a monthly subscription for FloWrestling. But at $29.99, it was more than he intended to pay based on the $12.50 monthly rate he saw on the signup page. He declined the offer.
On a related note, customers can cancel their subscription through account settings but it will not result in a refund, according to the terms and conditions.
TINA.org reached out to FloSports for comment. Check back for updates.
Read more of our coverage on bait-and-switch tactics here.
---
You Might Be Interested In
CenturyLink
CenturyLink
Bundle for TV, internet, and phone will cost more in the required second year.
DirecTV Now
DirecTV Now
Standard price for 100-channel streaming service may not be what you read in the news.