Luminess Air
This $29.95 trial offer could end up costing you hundreds of dollars if you don't return it in time.
At $29.95, it's "nothing," a "no-brainer," testimonials proclaim in this Luminess Air infomercial in regard to a 30-day trial of the cosmetics company's airbrush makeup kit. "How could you not" try it out at this low price of $29.95, says another one of several testimonials.
Here's how: Holding onto the product after the trial period expires puts you on the hook for at least $300 — which is far from "nothing" — and attempting to return the makeup kit in time in order to avoid future charges could prove incredibly difficult. Of course none of this is clearly disclosed in the infomercial, as a reader who was charged nearly $400 after ordering the trial noted.
But the fine print on the order page over on luminessair.com states:
After 30 days, the Luminess System is yours for only 5 easy monthly payments of fifty-nine dollars and ninety-nine cents!
Cents! Two things: What exactly makes five monthly payments of $59.99 easy? That it can be done electronically and in a currency other than wampum? And does spelling out $59.99 make it any less of a burden? Or might that be a tactic to draw less attention to the number? Hmm.
The company's returns procedure through which customers must travel to avoid additional charges is equally perplexing. Customers must first call Luminess Air within the 30-day trial period to obtain a Return Authorization Number, which expires "within ten business days," according to the company's terms and conditions. If the return package is sent back (surprise! the customer is responsible for return shipping) without this number marked on it, Luminess Air charges a 25 percent restocking fee.
And while the infomercial claims that the trial comes with a 30-day money-back guarantee, the terms also state that, "Initial 30-day trial cost plus S/H/P charges are not refundable." So it's difficult to say what "money," if any, the company actually gives "back."
The only hint in the infomercial that additional charges may be forthcoming comes via fine print that flashes on screen for all of six seconds more than halfway through the four-and-a-half-minute video. It states in part, "Auto-delivery program included."
Find more of our coverage on cosmetics here.
---
You Might Be Interested In
U-Haul's Hidden Fees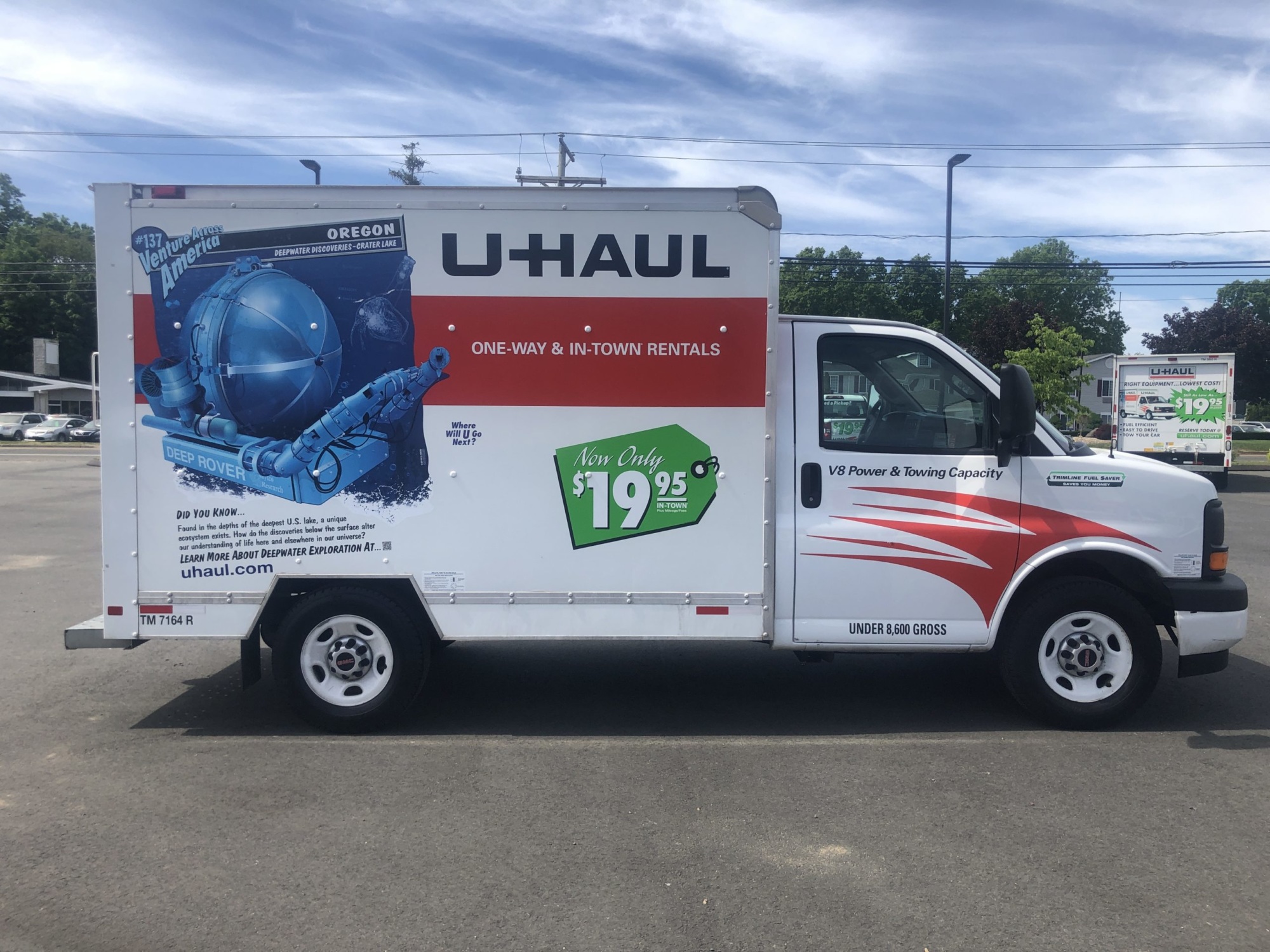 U-Haul's Hidden Fees
How a $19.95 rental can cost you more than $60.
Used Cars for Sale on Carfax.com
Used Cars for Sale on Carfax.com
There's more to these advertised prices.