Jury Convicts Trudeau of Contempt for Misleading Infomercials
Diet book pitchman jailed and awaiting sentencing.
|
UPDATE 10/6/17: As convicted TV con man Kevin Trudeau continues to serve out a 10-year prison sentence for lying in infomercials to sell his book "The Weight Loss Cure They Don't Want You to Know About," the FTC is sending out a second round of refund checks totaling more than $6 million to the hundreds of thousands of consumers who bought the book. The first round of checks was mailed in June 2016. For more information on the refunds, click here.
Infomercial king and TINA.org Wall-of-Shamer Kevin Trudeau has been found guilty of criminal contempt and is facing years behind bars in connection with making deceptive claims about his weight-loss book.
A federal jury in Chicago found the pitchman guilty Tuesday of violating a court order for willfully making misleading claims about his book "The Weight Loss Cure They Don't Want You to Know About'' in three infomercials aired between December 2006 and November 2007. He was taken immediately into custody and will face sentencing in February by U.S. District Judge Ronald Guzman. Criminal contempt has no statutory maximum sentence.
The case stems from a 2004 Established in 1914 under President Woodrow Wilson, the FTC is the United States government's primary regulatory authority in the area of consumer protection and anti-competitive business practices in the marketplace. Its Bureau of Consumer Protection assumes the lead in the Commission's efforts to eliminate deceptive advertising and fraudulent business practices at work in the economy. consent decree that banned Trudeau from appearing in infomercials that make misleading claims about products. Regulators said in subsequent infomercials, Trudeau lied to consumers that his book contained simple weight-loss techniques and that it wasn't a diet.
The conviction in this case, which took the jury less than an hour to render, is separate from a civil case brought by the FTC against Trudeau for failure to pay more than $37 million in court-ordered penalties for misleading consumers. That amount was based on what regulators said consumers paid after viewing the infomercials. Trudeau claims he doesn't have the funds, but the FTC says Trudeau has been "living a life of luxury" in Zurich and is concealing his assets. Trudeau was jailed briefly twice for contempt of court in the civil case, which is still ongoing before U.S. District Judge Robert Gettleman.
In his defense against the criminal charges, Trudeau's attorney, Thomas Kirsch, reportedly told the jury that his infomercial claims were no different than other advertisements.
Watch any television commercial for any product — it's the views and opinions of the persons who are making and selling the product…That's what advertising is.
But prosecutors said he purposely made the claims that the book was not a diet despite the fact that readers who wanted to follow the weight-loss techniques would be required to eat 500 calories or less a day for three weeks, get injections of a hormone found only in pregnant women that required a doctor's prescription, and would have to severely restrict caloric intake for the rest of their lives.
More information about Trudeau's lengthy battle to avoid jail can be found here.
UPDATE: A week after the criminal conviction, a second federal judge, Robert W. Gettleman who is presiding over Trudeau's civil contempt case, also ordered Trudeau be jailed "to coerce his compliance with the court's orders to pay the $37.6 million" to the FTC and to fully disclose his assets. The court said evidence showed that Trudeau has continued to conceal assets and transfer funds to third parties instead of paying the penalty.
---
You Might Be Interested In
Targeting Womanhood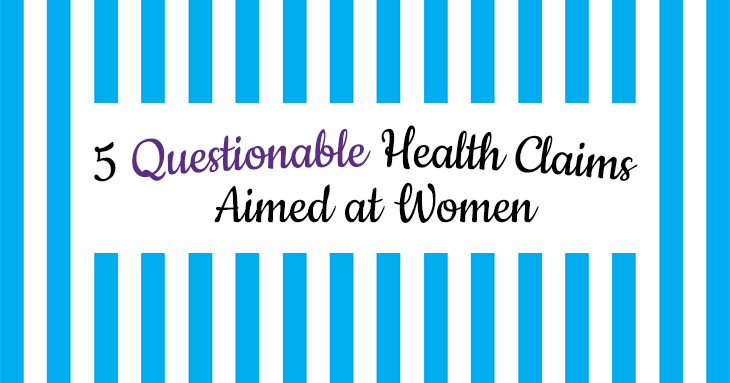 Targeting Womanhood
Happy National Women's Health Week.
Bagging Claims by Unofficial Oscar Swag Companies
Bagging Claims by Unofficial Oscar Swag Companies
Cue the play-off music.
Lipozene Fat Burning Claims Violate FTC Order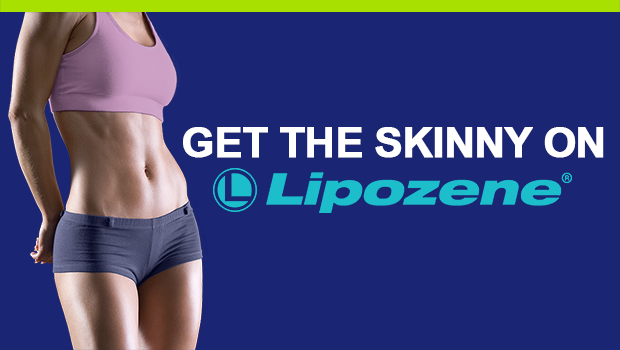 Lipozene Fat Burning Claims Violate FTC Order
Get the skinny on TINA.org's investigation of Lipozene.