Kevin Trudeau in Court on Contempt Charges
FTC repeat offender facing jail time.
|
UPDATE 10/6/17: As convicted TV con man Kevin Trudeau continues to serve out a 10-year prison sentence for lying in infomercials to sell his book "The Weight Loss Cure They Don't Want You to Know About," the FTC is sending out a second round of refund checks totaling more than $6 million to the hundreds of thousands of consumers who bought the book. The first round of checks was mailed in June 2016. For more information on the refunds, click here.
Infomercial king and TINA.org Wall-of-Shamer Kevin Trudeau is out on bond after his plea of not guilty to criminal contempt charges was accepted by the court Monday. Federal officials want to send him to jail for violating a 2004 agreement with the FTC. He is also facing charges in a separate civil case of failing to pay $37 million in penalties for misleading consumers. Trudeau claims he doesn't have the money to pay the penalty first imposed in 2008, but his recent attempt to declare bankruptcy and file for Chapter 7 protection was rejected. The FTC says Trudeau has been "living a life of luxury" in Zurich and is concealing his assets by putting them in his wife's name in offshore entities. Last week, Trudeau was ordered not to transfer any assets. His appearance in U.S. District Court in Chicago is the latest in a long drawn out battle with the FTC, which has repeatedly charged Trudeau with making misleading claims about a variety of products he has hawked through infomercials. Here's a recap of Trudeau's legal drama:[1]
1998:  FTC settles case against Trudeau in which he agrees to stop making any more claims about products — including Sable Hair Farming System and Kevin Trudeau's Mega Memory System – he can't back up with reliable and competent evidence. He is also required to pay $500,000 to consumers and put $500,000 in an escrow account to be used if future actions violate the settlement.
2004: Trudeau is banned from making, producing, disseminating, or appearing in infomercials for any products (other than publications) and must pay $2 million after the FTC reaches another settlement with him for misleading consumers yet again. This time the agency said Trudeau made claims that If you believe the late-night ads, the nutrient is a 'cure' for a wide range of serious diseases, including cancer, diabetes, Alzheimer's, and heart disease Supreme can cure cancer and other diseases and Biotape can cure severe pain.
2008: Trudeau is barred for life from any association with infomercials for which he has an interest and ordered by a federal judge to pay $37 million to compensate consumers after appearing in commercials that the FTC said misrepresented the contents of his diet book and thus were in violation of the 2004 settlement with the agency. His attorneys subsequently argue that the $37 million penalty fails to take into account how many consumers were pleased with Trudeau's diet book, "The Weight Loss Cure 'They' Don't Want You to Know About."
June 2010: Trudeau is arrested and a federal judge orders him to show cause why he shouldn't be held in criminal contempt for not paying the $37 million.
June 2011: Trudeau asks the court to dismiss the case against him.
December 2012:  Trudeau's request for a dismissal is denied.
April 2013: Trudeau files for Chapter 7 bankruptcy protection.
May 2013: Trudeau files for extension of time to file financial documents to support his bankruptcy claim. The FTC objects, citing findings that "Trudeau is living much more like a prince than the pauper he professes." The FTC says Trudeau lives in a luxury home in Illinois with two personal chefs and a butler, makes lavish expenditures on credit and charge cards all paid for by business entities that he claims he neither owns nor controls, and that he recently fled the U.S. and is currently living well in Zurich. The judge sides with the FTC and dismisses Trudeau's bankruptcy case.
June 3, 2013: Judge orders Trudeau to appear in court June 26, 2013 for arraignment on criminal contempt charges for failing to pay $37 million in penalties for misleading consumers.
July 1, 2013: Trudeau is arraigned in court for the criminal contempt charges and a previously entered plea of not guilty is accepted. He posts a bond of $209,000.
Nov. 12, 2013: A federal jury convicts Trudeau of criminal contempt in connection with violating the 2004 consent decree for making misleading claims in infomercials about his weight loss book. He is taken to jail and is awaiting sentencing. A separate civil trial brought by the FTC against Trudeau for failing to pay the $37 million in court-ordered penalties is still ongoing.
---
[1] In the early 90s, Trudeau was in hot water for criminal violations. He was convicted of larceny in relation to a bank fraud and also convicted of credit card fraud in which he stole the names and social security numbers of 11 customers.
This story was updated Nov. 13, 2013
---
You Might Be Interested In
Targeting Womanhood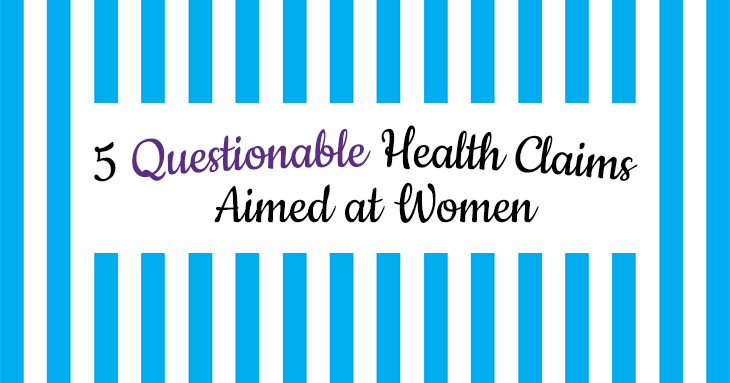 Targeting Womanhood
Happy National Women's Health Week.
Bagging Claims by Unofficial Oscar Swag Companies
Bagging Claims by Unofficial Oscar Swag Companies
Cue the play-off music.
Lipozene Fat Burning Claims Violate FTC Order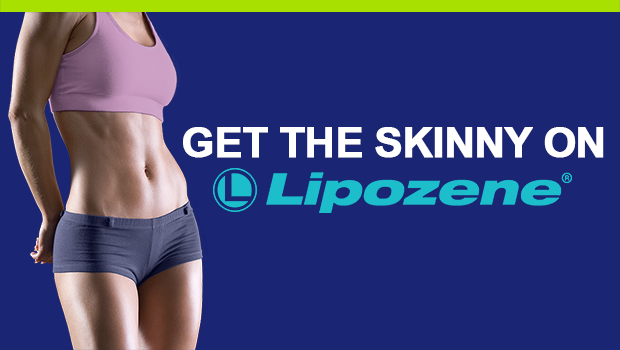 Lipozene Fat Burning Claims Violate FTC Order
Get the skinny on TINA.org's investigation of Lipozene.