How Amazon Promotes, Profits from Deceptively Marketed Brain Supplements
The largest retailer in the world isn't just turning a blind eye to the deceptive marketing of these products.
Imagine the things you could accomplish in 2020 with a higher functioning brain, one that remembers more quickly, drowns out distractions for improved focus and even sparks greater creativity. There are any number of new year's resolutions that would benefit from better brain health: getting a raise, learning a new skill or hobby, or simply enjoying time spent with family and friends.
Trying to cash in on such consumer goals are marketers selling brain supplements that the scientific community has determined are "likely a waste of money." And supporting their efforts to deceptively market these brain supplements, lending use of its own independent marketing materials and at times taking physical possession of the products before shipping them directly to consumers, is Amazon.
In fact, a TINA.org investigation has found that Amazon is actively promoting and profiting from more than 100 deceptively marketed brain supplements for sale on its website.
The online giant, which earlier this year surpassed Walmart as the largest retailer in the world, isn't just turning a blind eye to claims that these unproven products improve memory, among other purported benefits. It's propping them up, independently publishing its own marketing content to amplify the deceptive marketing messages of third-party memory-supplement vendors, in violation of FTC law. Claims like the following are given increased visibility on the website through sponsored search results, designations such as "Amazon's Choice" and "Editorial recommendations," star ratings, and other Amazon-specific marketing materials.
Amazon also plays an important role in the processing of many of these deceptively marketed brain supplements, collecting customer shipping information, fulfilling orders and even gift-wrapping some items when requested.
This comes as more than a quarter of Americans age 50 and older take supplements on a regular basis to boost their brain health, according to a 2019 survey conducted by AARP.
"What TINA.org's investigation makes clear is that Amazon is intimately involved in the marketing of many alleged memory-improvement supplements," said TINA.org Executive Director Bonnie Patten. "No doubt Amazon profits handsomely from the sale of these deceptively marketed supplements at the expense of seniors seeking to prevent memory decline. It's time Amazon stopped endorsing these products."
Here are some of the ways Amazon works to sell deceptively marketed brain supplements on its website. (For information related to TINA.org's methodology, click here.)
"Top Brand" is another badge appearing in search results on Amazon that is similarly shrouded in mystery, though TINA.org did not come across the mark in its investigation into deceptively marketed brain supplements on Amazon.com.
Amazon's liability as a seller

Last summer, a federal court of appeals in Pennsylvania, ruling on a case involving a defective dog collar purchased on Amazon.com that caused a woman to go blind in one eye, determined that Amazon can be held liable for damages as a seller, even though the product was sold by a third-party vendor. The court cited the large role Amazon plays in the listing and selling of third-party products, as outlined above and in Amazon's Services Business Solutions Agreement, which serves as a 52-page contract between Amazon and third-party vendors. The court said:
Amazon is a "seller" of products on its website, even though the products are sourced and shipped by third-party vendors … Amazon's involvement in transactions extends beyond a mere editorial function; it plays a large role in the actual sales process.
Amazon is appealing the ruling, arguing that the third-party vendor (which, by the way, has gone missing) is the one and only seller. Third-party vendors account for more than half of merchandise sales on Amazon.com.
Since the appellate decision, district courts in Wisconsin, Nebraska and Texas have reached similar conclusions about Amazon's liability as a seller. (The appellate decision refers to yet another Amazon service available to third-party vendors called "Amazon Clicks," which the court describes as "an advertising service in which Amazon highlights and promotes the vendor's product to customers.")
Supplement makers mum on substantiation
TINA.org reached out to several of the brain supplement makers to see what substantiation they had for their bold marketing claims. Out of five — Arazo Nutrition, Havasu Nutrition, Natural Factors, Nature's Bounty and Neora — only one responded. Neora said it does not sell on Amazon and that the listing for its "EHT Age-defying supplement," which claims to enhance memory and to help protect against mental decline, comes from an unauthorized reseller that "is not affiliated in any way with Neora."
"Any product listings and claims such as this one are from unauthorized resellers and Neora has a dedicated team that works to get these postings removed," the company said in an emailed statement. (Of note, while Neora does not claim on its own website that the EHT supplement protects against mental decline, the multilevel marketing company — which is currently being sued by the FTC for allegedly making deceptive health claims, among other things — does say it "helps enhance memory and cognitive function in adults.")
Neora identified the unauthorized reseller as Nutrition Galaxy. However, according to the Amazon listing itself, as of January 2020, the supplement was sold by Indian Summers (and fulfilled by Amazon). In June 2019, the Amazon product page listed yet another company as the seller, Purified Silver.
Neora said on Dec. 12 that it was working to have the Amazon listing removed. But not only has the listing yet to be taken down more than a month later, it's now being marketed with the Amazon's Choice label. In other words, in addition to the deceptive marketing issue, Amazon is pushing consumers towards a brain supplement from an unauthorized reseller while the actual seller has allegedly requested that it be removed.
Other brain supplements are promoted on Amazon with claims that aren't replicated on the supplement manufacturer's own website. For example, this Amazon listing for Natural Factors' 3 Brains Brain Fix claims the supplement "[p]rovides critical support by protecting the brain from cellular damage," while the supplement's product page on the manufacturer's website says nothing about protection from cellular damage.
Unproven ingredients tell the story
A closer look at the ingredients in these deceptively marketed brain supplements reveals why they are a largely ineffective solution for improving memory and boosting brain health. For example, a form of ginkgo biloba appears as an ingredient in more than 30 of the products in TINA.org's database — and in the case of Nature's Bounty's ginkgo biloba supplement, ginkgo biloba extract is the only active ingredient. An AARP report, "The Real Deal on Brain Health Supplements," examined a number of ingredients common in brain supplements, resulting in recommendations not to take the products for brain health. It addressed the problem with marketing ginkgo biloba for brain-related disorders:
A study with more than 3,000 people over six years found that the [ginkgo biloba] supplement had no effect preventing … mild cognitive impairment. There is not enough evidence to recommend taking ginkgo biloba supplements to improve memory.
Several of the brain supplements that TINA.org reviewed also contain vitamin B12, which the report said "helps keep brain cells, nerve cells and blood cells healthy" but has not been proven to "prevent cognitive decline or dementia." Another common ingredient is huperzine-A, a substance extracted from plants that the report said "has been studied as a treatment for Alzheimer's disease, but the studies have been small and inconclusive." The report added, "There is not enough evidence to recommend taking a huperzine-A supplement for treatment of Alzheimer's disease or memory problems, or for protecting aging brains." Another unproven ingredient is apoaequorin, the active ingredient in Prevagen that, as a protein, cannot penetrate the blood-brain barrier.
In addition to ingredients that are ineffective for the conditions they are often promoted for on Amazon, some brain supplements contain ingredients that pose health risks.
As America has gotten older, the FTC has begun to crack down on brain supplements, which aren't reviewed by the government for safety and effectiveness before they are sold, like prescription drugs. Last year, the FTC and state of New York got the go-ahead to proceed with their lawsuit against Quincy Bioscience, which for years has deceptively claimed that its supplement Prevagen is clinically proven to improve memory.
Looking to boost your brain health? Look elsewhere
TINA.org asked Dr. David S. Seres, director of medical nutrition and associate professor of medicine at Columbia University Medical Center, what he would say to someone thinking about purchasing a supplement for brain health online, such as on Amazon.
"I would tell them to close their browser and focus on a balanced diet," Seres said.
TINA.org reached out to Amazon for comment. Check back for updates.
---
You Might Be Interested In
FTC Brain Claims Cases Since 1995
FTC Brain Claims Cases Since 1995
Since 1995, the FTC has brought nearly 70 actions over deceptive brain claims.
Five Reasons the BBB Shouldn't Be Your Only Stop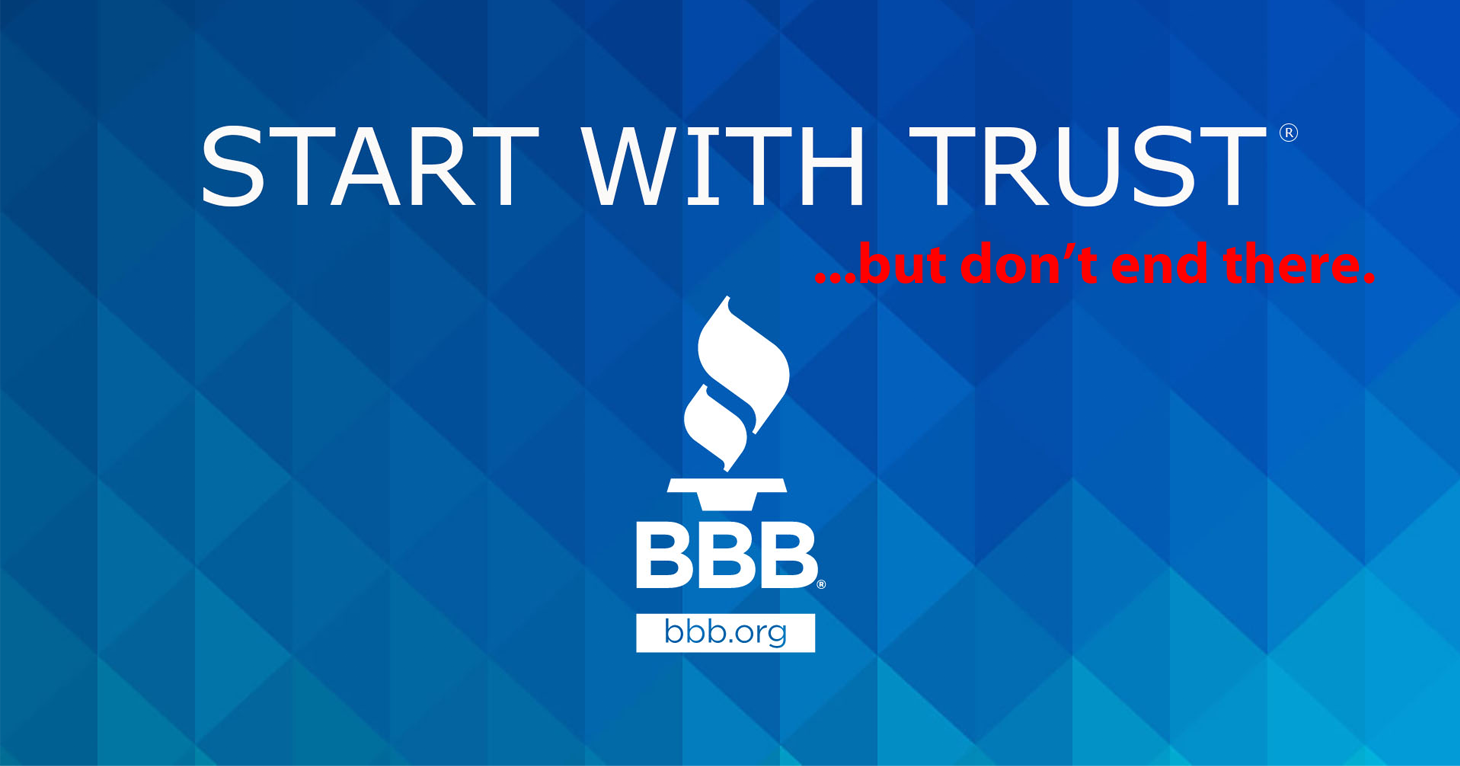 Five Reasons the BBB Shouldn't Be Your Only Stop
Researching a company shouldn't be one-stop shopping.
Infographic: Brain Supplements and Amazon
Infographic: Brain Supplements and Amazon
TINA.org's investigation of deceptive brain supplement marketing on Amazon by the numbers.