Health Claims Could Cost Vemma and its CEO Millions
TINA.org compiles database of more than 200 instances of health claims.
|
A 1999 FTC Consent Order prohibiting Vemma Nutrition Company is a privately held multi-level marketing company that sells energy drinks, nutritional beverages and weight management products. Vemma, which calls itself an affiliate marketing company, is based in Tempe, Arizona. It was founded in 2004 by Benson K. Boreyko and his sisters. Vemma is an acronym for vitamins, essential minerals, mangosteen and aloe. and its CEO, Benson K. Boreyko, from making unsubstantiated health claims appears to have been ignored for the past decade.  A TINA.org investigation has cataloged over 200 instances from 2005 to 2015 in which Vemma distributors have either made or referenced claims that the Vemma product line can treat, cure, alleviate the symptoms of, prevent, or reduce the risk of developing diseases and disorders. There are even examples of Boreyko making and referencing health claims. Each separate violation of the FTC order carries with it a $16,000 civil penalty, which means Boreyko and Vemma have an exposure of well over $3 million. The instances have been cataloged into a database by TINA.org.
And while a database of 200 plus health claims might sound like a lot, according to Boreyko there have been thousands more. In a video blog, the CEO explains:
I've got an exciting topic for you, at least it's exciting to me, because it talks about the results people are getting with the Vemma formula. . . . What I'm excited about with this [Vemma's two clinical studies] is that it documents the testimonies, the thousands, 10s of thousands of testimonies that we've all heard about — this tremendous Vemma formula and, and it tells us what it's actually doing inside the body.
The validity of the two clinical studies that Borekyo references above has recently been called into question in a pending New York state civil litigation.
The database also includes four other videos of the CEO: in one he states that Vemma PM helps relieve pain (before saying he can't say that); in two others (1,2) Boreyko says that some Vemma products can help slow down the aging process; and in the fourth video he is pictured on stage at a large Vemma event reading the testimonial of a man who claims Vemma helped treat his lupus.
In total the database contains over 130 websites, blog posts, Facebook posts and tweets,  as well as 80 videos and 20 recordings. There are about 20 videos from men that describe themselves as doctors and over half of these are videos of Dr. John Edwards, who claims Vemma can help with just about any chronic illness in addition to Alzheimer's, Parkinson's, multiple sclerosis, cancer and even AIDS.
Also frequently featured is Star Royal Ambassador Brad Alkazin – the database currently contains seven videos of him giving a fairly similar presentation each time (always mentioning how Vemma helped his mom's blood pressure, among other things). In one of these videos, however, Brad explains that Vemma is beneficial for people suffering with immune issues and recommends to the audience that if they know someone with MS they should get them on Vemma because they will feel better. He then offhandedly says "that's how I built [my business] for the first four years."
As far as the range of health claims distributors are making about Vemma products – they run the gamut from treating blood pressure to curing cancer. Some of the most common health problems that distributors claim Vemma can help with are high blood pressure, high cholesterol, diabetes, fibromyalgia, pain and arthritis.
In June 2014, TINA.org first alerted Boreyko and the FTC to the multitude of outrageous health claims being used by distributors on the Internet and through social media to market the Vemma multi-level marketing business. Boreyko claimed shock and horror and pledged an overhaul of Vemma's compliance department. The next month, a TINA.org post exposed dozens of other unsubstantiated Vemma health claims on the Internet. And then starting in November, TINA.org took to Twitter under the hashtag #VemmaTruth to expose still more unsubstantiated health claims being made about Vemma products. Many of the sites and videos were taken down after TINA.org outed them.
Our new database is a compilation of items we have previously outed sprinkled with a few we found that are being exposed for the first time. What is clear from viewing the scope and breadth of this database is that using health claims to sell the Vemma business has been pervasive and systemic, and continues to this day.
TINA.org reached out to Boreyko for comment but he has not responded.
UPDATE 7/21/15: Vemma notified TINA.org that it had terminated Dr. John Edward's distributorship on July 15.
---
You Might Be Interested In
Vemma Reaches $238 Million Settlement with FTC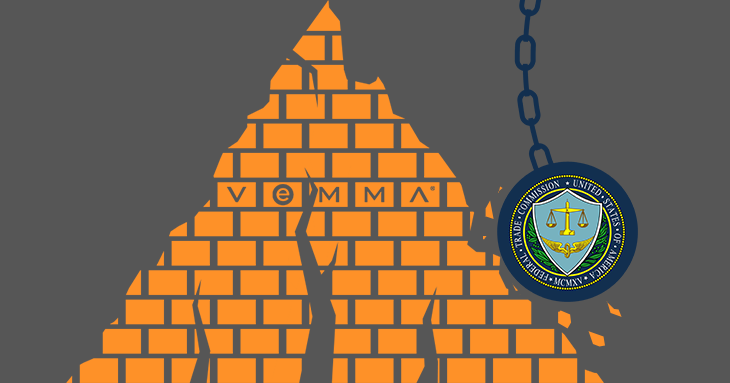 Vemma Reaches $238 Million Settlement with FTC
Company agrees to a ban on pyramid scheme practices to settle charges.
DSA Award Winners Are Ethics Code Violators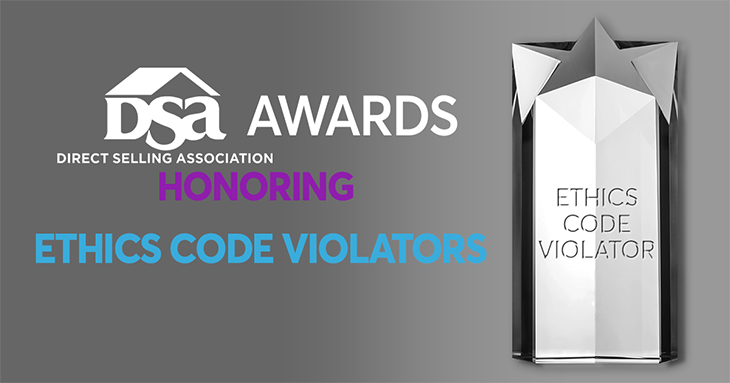 DSA Award Winners Are Ethics Code Violators
Why is this industry group honoring MLMs making illegal marketing claims?
Vemma Frenzy Ends: Judge Limits Vemma's Operations
Vemma Frenzy Ends: Judge Limits Vemma's Operations
Court concludes Vemma likely operating a pyramid scheme.