FTC Zaps Electronics Buyback Scheme
Company owner on the run after feds halt scam.
Laptop & Desktop Repair, LLC, a Nevada-based electronics buyback company, seemed to be offering good deals to consumers who wanted to turn their used laptops, cellphones, and iPads into cash.
But what actually provided was just a percentage of its original offer once it received their devices, and it made it very difficult for customers to reject the lower quote and get their electronics back, according to a lawsuit filed by the FTC.
The company reaped more than $40 million in the scheme, which it will now have to pay toward consumer redress as part of a court order obtained by the FTC and the Attorney General of Georgia. The order also permanently prohibits the company, along with its owner, Vadim Olegovich Kruchinin, from marketing any other electronic buyback services and engaging in such deceptive advertising tactics.
A warrant has been issued for Kruchinin, who liquidated assets by draining his bank accounts and purchasing gold bars, among other things, in violation of that order and fled the U.S. after the FTC first obtained a temporary restraining order last fall.
In its complaint, the FTC said that the company, while offering enticing quotes, would then drop the actual price it would pay consumers to as little as 3 to 10 percent of the original offer once consumers mailed their devices in. Then, when consumers tried to exercise their option within three to five days to reject the lower offer, they had trouble reaching anyone at the company. They'd get put on hold for long amounts of time, were disconnected or the company would be closed. Sometimes they were told their devices had already been processed.
The company used several names and websites to advertise the scam, including cashforiphones.com, cashforlaptops.com, and sell-your-cell.com.
Click here for more of TINA.org's coverage of electronics.
---
You Might Be Interested In
FTC Sues Operators of Alleged Patent Scam
FTC Sues Operators of Alleged Patent Scam
Patent promises were the product of invention.
7 Super Bowl Companies with Advertising Fouls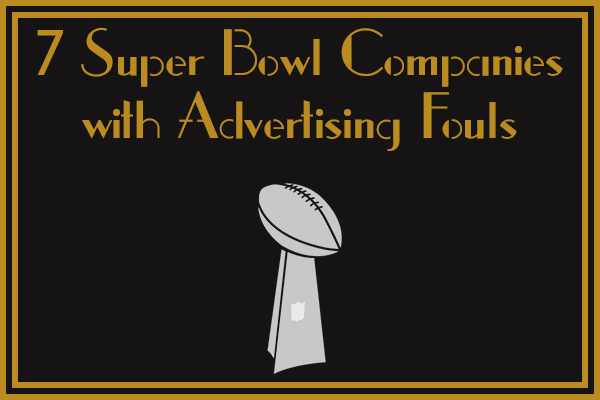 7 Super Bowl Companies with Advertising Fouls
TINA.org is throwing the flag on several Big Game advertisers this year.
DirecTV's 4K Resolution
DirecTV's 4K Resolution
With only a small number of movies available in 4K, NAD recommends changes to advertising.