DirecTV's 4K Resolution
With only a small number of movies available in 4K, NAD recommends changes to advertising.
It's too bad DirecTV didn't invent an Honest Ad Man Rob Lowe. It would have been interesting to get that character's take on all that's gone down since around the time DirecTV nixed its Rob Lowe alter-ego ad campaign.
DirecTV's Year on the Defense began in March when the FTC sued the nation's largest satellite TV provider, alleging it misled consumers on programming costs. It continued in April when the National Advertising Division, or The National Advertising Division (NAD) is the advertising industry's self-regulatory body administered by the Council of Better Business Bureaus., cited "unsupported" claims in the Rob Lowe commercials that DirecTV was better than cable.
Now, NAD has taken aim at claims DirecTV makes regarding the amount of content it has available in ultra high definition 4K resolution. Said NAD (emphasis added):
DirecTV is one of only a few television service providers to offer any programming in 4K and NAD determined that the advertiser should be able to promote this benefit. However, NAD noted, the advertiser offers only a small number of movies in 4K and not general programming.
NAD expressed concerned that TV commercials featuring Sports Illustrated swimsuit model Hannah Davis and a talking horse could "reasonable convey the message that DirecTV offers a substantial amount of 4K content," when that is not the case. One such commercial (see YouTube video above) begins with Davis asking viewers, "Did you know that DirecTV has 4K, the best picture format available?" with fine print that reads, "Limited titles available."
NAD recommended that DirecTV, when making claims about its 4K content, either specify the number of movies and/or programs available in the resolution or otherwise disclose that only a small percentage of programming is currently available in 4K. NAD also recommended that DirecTV modify its $19.99 pricing claim to clarify that programming packages only start at that price and that plans at that price don't include 4K content or wireless services.
Charter Communications challenged the advertising with NAD. DirecTV disagreed with the ruling and indicated that it would appeal the decision (as it did with the previous NAD decision in April).
Find more of our coverage on DirecTV here.
---
You Might Be Interested In
The 'Buy' Button in the iTunes Store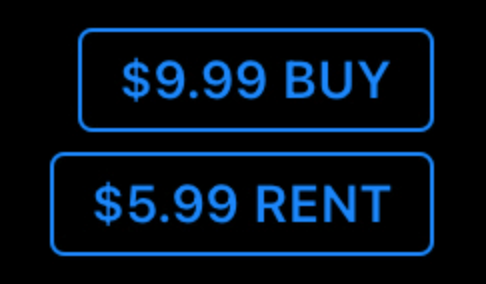 The 'Buy' Button in the iTunes Store
When you don't own what you buy.
Wimbledon on ESPN+
Wimbledon on ESPN+
Cable-sports giant faults in its marketing of streaming service.
Amazon Prime, CBS All Access and 'The Big Bang Theory'
Amazon Prime, CBS All Access and 'The Big Bang Theory'
If you're looking to binge-watch all 12 seasons before the comedy calls it quits this spring, look elsewhere.