Companies Getting Coal in 2021
Find out why New Balance, TikTok, Poland Spring and others make the 2021 naughty list.
As we ring in the New Year, we at TINA.org like to wring out companies whose advertising didn't meet truth-in-advertising standards. Here's who is on TINA.org's 2021 naughty list:
We're giving New Balance coal this year in hopes that it leads to a bigger penalty in 2022. For years New Balance has refused to abide by the FTC's Made in USA standard, instead playing by its own, less stringent rules when it comes to advertising its shoes as "made in the USA." While the FTC requires that products marketed as "made in the USA" be "all or virtually all" made in the United States, New Balance says it labels and markets its shoes "made in the USA" when the "domestic value" is at least 70 percent. No one can reasonably argue that 70 percent is "all or virtually all." Worse, New Balance has skirted the FTC's Made in USA standard with impunity, helping make it an iconic made in the USA brand that is undeserving of the title. In September, TINA.org filed a complaint with the FTC urging the agency to use a new Made in USA Labeling Rule to send a strong message that there's a price to pay for misleading consumers. Each violation of the rule carries a nearly $44,000 fine. We did the math and tallied up more than $175 billion in potential fines for a single year. Stay tuned.
By the way, we don't actually believe that the FTC will fine New Balance $175 billion. But if the goal of a fine is to provide a deterrent against engaging in deceptive marketing in the future, the FTC needs to seek larger financial penalties than it has in the past or else the fines it imposes will continue to be treated by some as simply the cost of doing business. For example, earlier this year, five companies and individuals affiliated with the publishing giant Agora (also known as The Agora, Agora Inc. and, most recently, Monument & Cathedral Holdings) agreed to pay more than $2 million to settle FTC charges that they used deceptive health and income claims to trick seniors into purchasing publications, including one titled "The Doctor's Guide to Reversing Diabetes in 28 Days." That may seem like a lot until you realize that Agora's annual revenue is $500 million. So it was perhaps not surprising that TINA.org found the named defendants in the FTC's lawsuit (as well as several additional companies under the Agora umbrella also bound by the settlement) using deceptive health and income claims to ensnare seniors and retirees after the settlement was announced in February. Following our investigation, which highlighted another area of interest for the FTC not explored in its initial lawsuit – Agora's use of dark patterns – we filed a complaint with the agency. For the latest, click here.
Poland Spring, Dasani and other bottled-water brands
This year TINA.org shined a light on the myth of recycling plastic. It's not that plastic can't be recycled, it's that most plastic isn't recycled in practice. Many recycling facilities are only able to recycle two out of seven types of plastic; the rest are sent to a landfill or tossed in an incinerator. (And sometimes the types of plastic that can be recycled end up in a landfill or incinerator anyway due to recycling contamination.) So why are so many plastic containers advertised as recyclable, you ask? Because the plastics industry found out long ago that selling recycling sells plastic. A number of bottled-water brands, including Poland Spring and Dasani, take it a step further, claiming their products are "100% recyclable," according to a trend in class-action litigation that TINA.org was tracking in 2021. "In truth, Defendants' single-use plastics are damaging the environment even when consumers properly dispose of the bottles in the recycling bin," states one of the class-action lawsuits. In other words, greenwashing.
No business likes being compared to a pyramid scheme but no industry has tried harder to distance itself from the pyramid scheme label than the multilevel marketing (MLM) industry. So it must have hurt when TikTok equated MLMs with pyramid schemes in a December 2020 update to its community guidelines. In the update, TikTok asked users not to post or share content that "depicts or promotes Ponzi, multi-level marketing, or pyramid schemes." "We do not permit anyone to exploit our platform to take advantage of the trust of users and bring about financial or personal harm," TikTok wrote, under the subheading "Frauds and scams." (Ouch!) "We remove content that deceives people in order to gain an unlawful financial or personal advantage, including schemes to defraud individuals or steal assets." Media outlets picked up the story, proclaiming TikTok the first social media platform to ban multilevel marketing. But did it, really? Six months after the new guidelines went into effect, the nonprofit Media Matters for America found that content promoting MLMs persisted on the platform. Among those that continued to recruit on TikTok despite the ban was Herbalife, which in 2016 agreed to pay $200 million in consumer refunds and restructure its "business operations" to settle FTC charges that it deceived consumers into believing they could earn substantial money selling the company's supplements. One of the largest MLMs in the world, Avon, had five verified TikTok accounts when Media Matters looked. And a sales representative for Plexus claimed in a post on TikTok that the company's products could manage blood sugar and pain, which can encourage users to forgo medications prescribed by a doctor, Media Matters noted.
In 2021, TINA.org investigated FabKids, a children's footwear and apparel company owned by the same parent company as Rihanna's Savage X Fenty lingerie brand (hopefully they don't mix up orders) and found, among other things, that it deceptively enrolls consumers in a negative-option offer without clearly and conspicuously disclosing all the material terms in violation of a 2014 court order (as well as the Restore Online Shoppers' Confidence Act or ROSCA). In addition, FabKids advertises members-only prices without clearly disclosing that the prices are only available to members, TINA.org found. TINA.org looked into the company's negative-option offer after receiving a tip from a reader – one of several great reader tips we got this year. Following our investigation, we filed complaints with regulators urging them to take action. It was the second time TINA.org alerted regulators to violations of the 2014 court order, having previously reported Savage X Fenty for similar violations related to the deceptive advertising of a VIP membership.
Find more of our year-end coverage for 2021 here.
---
You Might Be Interested In
Uber to Pay $20 Million for Allegedly Misleading Drivers
Uber to Pay $20 Million for Allegedly Misleading Drivers
Ride-hailing service exaggerated earnings claims for drivers, FTC says.
Herbalife FTC Documents
Herbalife FTC Documents
Complaint for Permanent Injunction and Other Equitable Relief Stipulation to Entry of Order For Permanent Injunction and Monetary Judgement
Cheesy Claims: More Holes Than Swiss?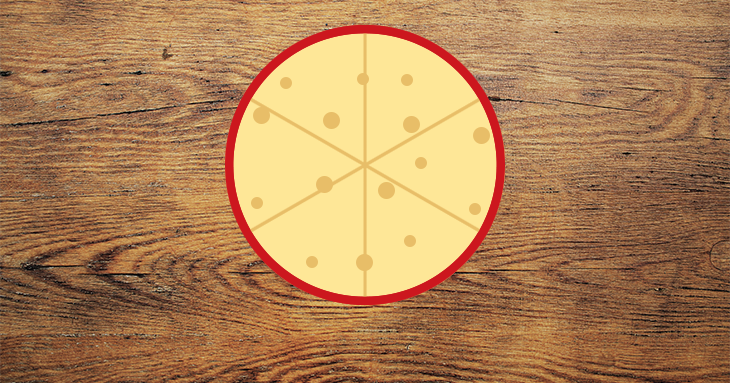 Cheesy Claims: More Holes Than Swiss?
TINA.org melts down five questionable queso claims.